Regarding COVID-19: Please recreate responsibly and practice social distancing. Closures and travel restrictions are changing rapidly, always check and respect local regulations.
A Walk into the Past: Returning Three Decades Later to Glacier NP
Separated by 34 years, two generations of hikers venture back to Glacier's treasured trails to relive experiences of a lifetime.
As a kid, I grew up listening to trail stories from my father's past. His favorite story to tell was his trip back in 1983 with his high school buddy. As two doe-eyed teenagers, they traveled out to Montana in early June, determined to hike the CDT. I've heard bits and pieces over the years and always wanted to do something similar myself. Stories like this are what motivated me into becoming more passionate about backpacking as I got older, so I could create my own adventures.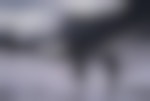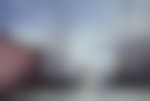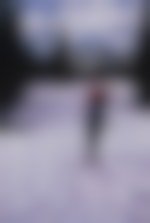 As an adult now, Glacier was always on my bucket list. When the opportunity came to be, another surprise came true too. After some discussion and some encouragement, I convinced my father, his buddy, and his son to join me and try to recapture that experience from years ago. There was a lot of planning and physical preparation for the mountainous treks ahead, but everyone was excited for the trip.

Unfortunately for us, wildfires hit Glacier a week before we left, and just like that, our hike itinerary went up in flames. So we planned to tackle as much of the paths our fathers hit while we were there with a couple of cool day hikes to fill in the extra days. Our first morning in the park we waited outside to select our hikes on the fly and lucked out for the first couple of days. Our path would be from St. Mary's to Two Medicine (see Backpack the Triple Divide Pass Trail to Red Eagle Lake and Hike Pitamakan Pass). And like that, we parked our cars and hit the trail. On the trail it was almost like seeing the area for the first time for all of us. With so many wildfires that had taken over the St. Mary section of the years, the trail was entirely different. The coverage was almost entirely gone, but that gave the hike fantastic views of the valley and mountains throughout the entire way. As we entered further and further in, things started to look "normal" again. My dad and his friend remember the passes being easier, but the views on top still were breathtaking for the entire group.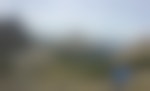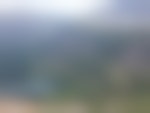 After our first section of hiking was completed, we ended up doing the permit office shuffle again and finishing the trip with another overnight hike and a couple of day hikes throughout the park. This took us to Many Glacier, one of the premier sections of GNP. The day hikes around the region were fantastic. While two of us were seeing things as newcomers, our fathers were experiencing the region again with a completely different perspective. With every building, lake, or trail, came a story that tied back to the past. We all hiked a new area on the eastern side of the area with a Poia Lake overnight trip (see Backpack to Poia Lake, Glacier NP). Once again, we were all amazed by the views and offerings of the trail. The hike was much easier than our previous ventures, but we were still challenged.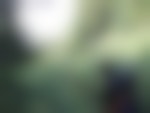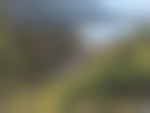 As our final days of the trip came, we had our final hike already planned out. One of the best stories they always told was their overnight at Logan Pass. Having entered the park in early June, most of their hiking along the CDT was unmarked and "unconventional." Many of the trails were covered in snow and signs and trail markers were few and far between. Somewhere near Granite Park, the duo took a wrong turn and unknowingly took the Highline Trail south towards Logan Pass. With the snow coverage along the trail, most of the popular outlooks and trail sights were covered in snow, making the steep spots even more treacherous than traditional conditions.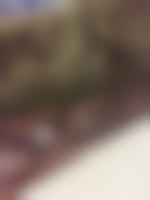 After finally making it through the trail, nightfall came for the two, and they became confused to find the old Logan Pass visitor center in front of them, completely abandoned. Because of the wind and snow, they built a shelter out of picnic tables and an open awning in the shelter. The next morning, they awoke to tourists - the pass had officially opened that morning. Unaware of the incoming tourists, they were met getting ready for the day to cameras and visitors.
Luckily for us, this time around was much drier and warmer. We started before the sun came up and the hike was surreal. It was like traveling through time seeing the assist cables on the rock walls, the over passes in the hike, and finally walking past the chalet at the end of the trail. When we came back to the visitor center, we saw the awning they camped under, currently filled with tourists trying to get a break from the sun.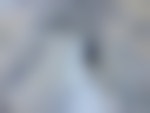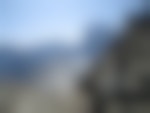 The entire trip would have been great on my own or with friends, but being able to share this adventure with my father, his friend, and his son made it something special and unforgettable. I will always cherish being able to share this with him and being able to relive their old adventure, even in bits and pieces of what it was before. Hopefully one day, I'll be able to take my own children on the same journey that their father and grandfather did long ago.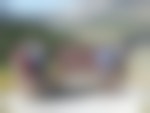 We want to acknowledge and thank the past, present, and future generations of all Native Nations and Indigenous Peoples whose ancestral lands we travel, explore, and play on. Always practice Leave No Trace ethics on your adventures and follow local regulations. Please explore responsibly!
Go Pro.
We're committed to building a better, more inclusive home for the modern outdoors. Go PRO to support our mission and get benefits like gear deals, no ads, and more!
Join the community
Learn More
Do you love the outdoors?
Yep, us too. That's why we send you the best local adventures, stories, and expert advice, right to your inbox.