New Zealand is one of those places where you could spend months exploring and still feel like you haven't seen enough. During my 5 week trip, most people I met were either the "quit my job to travel" types or on a shorter 2 week holiday. So what was it like to have 5 weeks in New Zealand and know that there was a definite end?
It took a lot of planning.
I've never planned so much for a trip than I did for New Zealand. Five weeks is an awkward time period where you almost have enough time to sufficiently visit both islands. But then you're afraid of missing out on must-do spots in each island. We carefully crafted an itinerary with lots of wiggle room so we could be spontaneous too. In the end, we were ok with the fact that we were going to skip Hobbiton, bungee jumping in Queenstown, and the Milford Track.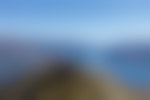 It was jaw dropping at every turn.
From diving in the Poor Knights Islands to the Mueller Hut hike, every adventure was not only beautiful but uniquely Kiwi. It was one of those places where I felt like I couldn't see anything similar back in the States. A short list of my personal must-do experiences in New Zealand include:
It was at times, tiring.
Being somewhere for 5 weeks means that we were on the road every few days or so. After the first 2 weeks, we realized we needed to take some down time. We set aside chore days where we did laundry, worked out, cooked dinner, and watched a lot of Netflix. These chore days were conveniently set for when it was pouring rain (yes even in the middle of January!) Our bodies would be refreshed and ready to go the next morning after some R&R.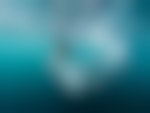 It was an unforgettable experience and I can't wait to go back
At the end of our 5 weeks, I felt a strong connection with New Zealand that I hadn't felt with other countries that I have visited. Sure we did a lot of the main touristy activities, but we chilled, drank coffee, and did almost nothing for many days too. I was beginning to feel more like a resident of New Zealand than a vacationer, and then it was time for me to go home. I wonder what it would be like to be one of those backpackers who ends up staying in New Zealand for an infinite amount of time. For me, I was really happy to go home and get back in my routine. But every now and then between my Powerpoint slides and business memo emails, I'll stop and think about the greatest 5 weeks I've ever had in New Zealand.
P.S. if you need itinerary suggestions, feel free to PM me.

Published: May 15, 2017

Hey, I'm Mel! I'm a California native and MBA graduate from MIT who loves her corporate job. I spend my weekends and holidays exploring beautiful places around world. Check out my personal site for more hiking adve...
Follow
Please respect the places you find on The Outbound.
Always practice Leave No Trace ethics on your adventures. Be aware of local regulations and don't damage these amazing places for the sake of a photograph.
Our Hike to Angels Landing: Dangerous? Maybe. Amazing? Definitely.
Angels Landing, Utah
Three weeks before my sister turned 24 she texted me to ask if I wanted to go on a trip for her birthday. She wasn't sure where she wanted to go but she knew she wanted to be outdoors.
Southern California's Off-Season Gems: Mojave, Death Valley, Alabama Hills, and Joshua Tree
Joshua Tree National Park, California
It all started with a simple Google search. My buddy, Cameron, and I were procrastinating studying for our law school finals when we started daydreaming about a getaway.