I am in one of the most beautiful countries I have ever been to and these are my first impressions (correct me if I am wrong). PS feeling extra sarcastic today.
1. Everyone knows each other?
I was at the airport. People in line behind me at customs who were NOT together were asking each other how their trip was (so friendly). Then one of them said, "Yeah, I've seen you around town" and then they became friends. If that wasn't enough, people were greeting and hugging each other at the baggage terminal but they also weren't there for each other. 
I guess I have to remind myself that New Zealand is a small country. And next time I run into ANYONE from NZ, I'm going to make sure to ask them if they know my friend. 
2. The food: produce and packaged, is MADE here. 
I've had the most amazing produce in my life. And I grew up in California before moving to Canada SO I'm not sure what's going on, but I've had the most crisp apples (that don't even get mushy over time), avocados that also have that quality (I am against mush apparently...just not a good texture), and I could go on. Plus, their regular brands of jam, honey, olive oil, etc. is made here.
Back home, I have to put some effort to find "local" food, but here it's the only food. I just have to make a note for myself to try their tomatoes (in my book, if they have tasty tomatoes, they have it all...I'll keep you updated).
3. They like their native animals and not anyone else's.
I read a front-page article about a man who will shoot dogs that are responsible for the recent Kiwi (bird) attacks. That is not something I can believe was published, first thing. But, if you look into their history, they have killed off all the rats, rodents, etc. brought over by Europeans in order to protect their birds. There seems to be no land animals here except for rabbits.
I don't know if this is a good thing or a bad thing, but I think it must be working. I was able to see multiple Keas (a beautiful alpine parrot native to NZ) on my first 3-day hike here!
4. There are more people from other countries than people from NZ here.
I'm not saying this is an accurate statement, and I am sure tourist seasons make this more noticeable, but I was told this when I first arrived by my taxi driver who really wanted me to find a "Kiwi bloke" but warned me that "there aren't many of them around."
So far, it has proved true. (Note: this was not in my attempt to find a Kiwi bloke). I've met so many kiwi-sounding people, but they are all transplants that have just adopted their accent over the 6 months to 6 years they have lived here. (I may be a future transplant. I'm already saying "day" like "die", so "Tues-die" (aka Tuesday). HELP!)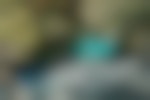 I was feeling a little sarcastic today. Hope you didn't mind. Let me know if you agree or disagree with any of these first impressions.

Published: October 29, 2017

A backpacker and trail runner set out to hike the most epic trails and mountains. And an expert at finding the most fulfilling, authentic experiences that she curates into travel itineraries at www.bestitineraries.ca.
Follow
Please respect the places you find on The Outbound.
Always practice Leave No Trace ethics on your adventures. Be aware of local regulations and don't damage these amazing places for the sake of a photograph.

Climbing in 18-Degree Weather to Shoot the Sunrise
Vantage, Washington
One of the things that I love about photography is how the quality of light can make or break a photo. When shooting outdoors it is those early hours in the morning that I love the most.
Our Hike to Angels Landing: Dangerous? Maybe. Amazing? Definitely.
Angels Landing, Utah
Three weeks before my sister turned 24 she texted me to ask if I wanted to go on a trip for her birthday. She wasn't sure where she wanted to go but she knew she wanted to be outdoors.