The Treetops Room At Northern Kentucky's Horseback Riding Bed & Breakfast
Petersburg, Kentucky
Comfortable for a girlfriends getaway, a small family or a couple who enjoy a bright, airy spacious room, the Treetops room is on the second floor and features a big two-part bath. A queen-sized bed is the room's centerpiece.
Staying at First Farm Inn bed and breakfast brings much more value to your overnight accommodations, adding historic charm and many unique personal touches that will make the experience memorable.

At First Farm Inn both bed and breakfast rooms, furnished with 1870s vintage oak. Also, whether horseback riding is a one-time bucket-list check-off or you're an experienced rider in need of a horse fix, you'll enjoy safety-based riding lessons at this little Kentucky horse farm. At First Farm Inn, we ride horses year-round in the riding arenas, over and around the hills, woods, ponds, and pastures.

All you can eat, hot & healthy breakfast served each day! At First Farm Inn, you get to choose what you like rather than being served a plate of something in a quantity that may be too little or too much for you. We serve a variety of healthy, homemade breads and coffee cakes, egg dishes, potatoes and fruit "family style." Breakfast is usually served at 9 a.m. but can be arranged to fit your schedule from 7 to 9:30 a.m.
Nearby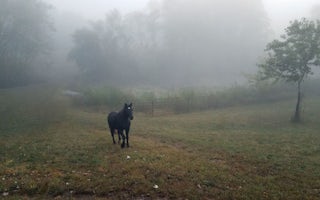 Petersburg, Kentucky
At First Farm Inn bed and breakfast, you are surrounded by gardens, original art, antiques, friendly animals, and comfortable furnishings...
From $153/night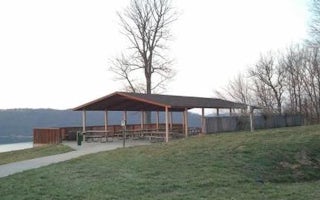 Brookville, Indiana
Overview The Overlook Shelter is located near the Brookville Lake Dam and the Visitor Center. Visitors enjoy this site for the breathtaki...
See more
Adventures Nearby
Lawrenceburg/Aurora Trail is a 7.3 mile out and back hike that is good for all skill levels located near Lawrenceburg, Indiana.
There are numerous parking lots and street parking available around Smale Riverfront Park. Start your walk on the side closest to Paul Brown Stadium (where the Cincinnati Bengals play).  From here you can take a minute to sit on the large swings t...
Take a change of pace in the middle of a busy city. This Historical Home and surrounding park are a great place to relax, have a picnic, or take a tour through history of a former President. Start your visit at the Taft Education Center which has ...