The Cliff Lodge
Sandy, Utah
The Cliff Lodge at Snowbird is one of North America's most iconic ski lodges. The majesty of Little Cottonwood Canyon can be explored from the views each room provides whether facing Snowbird's ski slopes or peering down the glacially carved canyons spilling into the Salt Lake City valley below. Enjoy ski-in/ski-out convenience and excellent service with a luxurious resort experience.
Within walking distance to Snowbird's pedestrian village, The Cliff Lodge offers comfortable lodging for the whole family or group. An on-site ski rental and repair shop and complimentary ski lockers add to the convenience of the hotel. Other amenities include an exercise room, resort-wide internet service, room service, concierge and a state-licensed daycare facility.
After a day on the mountain, relax at the outdoor pool or The Cliff Spa. Open year-round, a heated swimming pool and three hot tubs are located outdoors on Level 3. Located on the 9th and 10th floors, The Cliff Spa features over 30 treatment and salon services, yoga studio, fitness center as well as an exclusive rooftop pool and hot tub. Access to The Cliff Spa is available for guests for an additional fee.
Among Snowbird's excellent selection of dining opportunities, The Aerie Restaurant and Lounge and The Atrium are open year-round and provide diverse menus for every palate.
Nearby
Albion Basin Road
Overview Albion Basin Campground, just 15 miles from Sandy, Utah, is set among shady white pines and aspens in its beautiful namesake bas...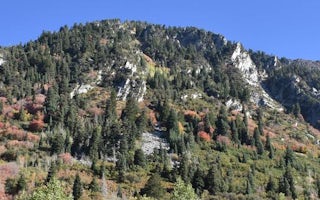 Sandy, Utah
Overview Tanners Flat Campground is located in scenic Little Cottonwood Canyon at an elevation of 7,200 feet, just 6 miles from Sandy, Ut...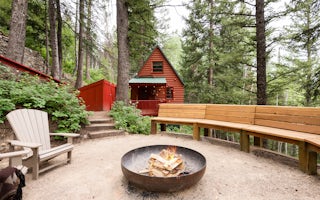 Salt Lake City, Utah
• TurnKey Vacation Rentals verifies this home is professionally cleaned with products approved by the EPA for use against COVID-19, and o...
From $348/night
See more