The Ahwahnee
Yosemite Valley, California
The Ahwahnee shines as Yosemite National Park's distinctive AAA four-diamond hotel. Known for its stunning interior design and architecture, The Ahwahnee was specifically designed to highlight its natural surroundings, featuring Yosemite Falls, Half Dome and Glacier Point. The hotel holds a historic heritage as it is listed on the National Register of Historic Places and is a National Historic Landmark.
The Ahwahnee offers a gift shop with a focus on local artisans, a decadent sweet shop, a comfortable bar and a heated outdoor swimming pool. The Ahwahnee Dining Room serves breakfast, lunch, dinner and Sunday brunch. Complimentary self-parking and valet is parking is available for hotel guests in addition to daily afternoon tea service.
Nearby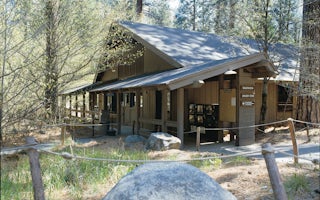 Yosemite Valley, California
From Housekeeping Camp, you'll have unmatched views of Yosemite Falls and Half Dome as you prepare your dinner on your campfire ring's gr...
From $108/night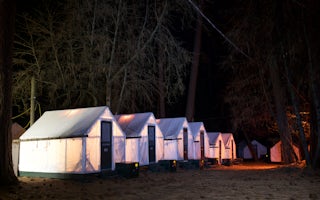 Yosemite Valley, California
Seasonal amenities include ice skating, bike rentals, swimming pool, rock climbing and guided hikes.
From $90/night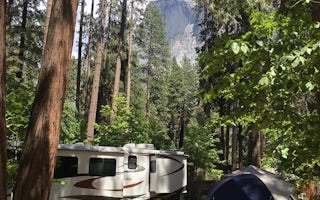 Upper Pines Campground, California
Overview Upper Pines Campground is located in breathtaking Yosemite National Park in Central California's rugged Sierra Nevada Mountain R...
From $26/night
See more