Housekeeping Camp
Yosemite Valley, California
Perfect for those who love camping outdoors but don't want the hassle of setting up a tent, Housekeeping Camp is a Yosemite favorite. Perched alongside the Merced River in the middle of the Valley, the camp features three-sided concrete structures with canvas roofs and privacy curtains. Nearby sandy beaches are perfect for relaxing in the sun by the river.
From Housekeeping Camp, you'll have unmatched views of Yosemite Falls and Half Dome as you prepare your dinner on your campfire ring's grill. Enjoy your meal on your covered patio as you take in the sights and sounds of Yosemite. Laundry facilites are available in addition to a general store.
Nearby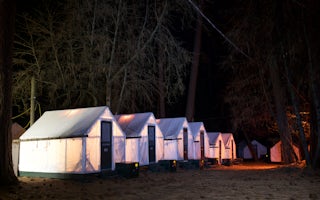 Yosemite Valley, California
Seasonal amenities include ice skating, bike rentals, swimming pool, rock climbing and guided hikes.
From $90/night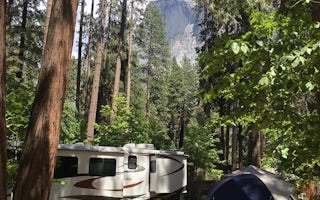 Upper Pines Campground, California
Overview Upper Pines Campground is located in breathtaking Yosemite National Park in Central California's rugged Sierra Nevada Mountain R...
From $26/night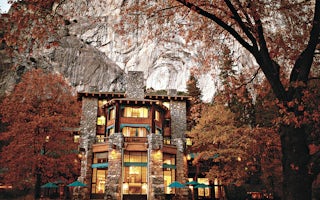 Yosemite Valley, California
The Ahwahnee offers a gift shop with a focus on local artisans, a decadent sweet shop, a comfortable bar and a heated outdoor swimming po...
From $386/night
See more