Renfro Valley Koa
Mount Vernon, Kentucky
Amidst the beautiful rolling foothills of the Appalachian Mountains, Renfro Valley offers a rich heritage of music and history. This KOA is about a mile from the Renfro Valley Entertainment Center, where you can enjoy quality shows and featured artists, as well as the Kentucky Music Hall of Fame and Museum. Visit Civil War battlefields and see history come alive. Hike and explore Daniel Boone National Forest, tour local wineries and shop for Appalachian art. Or just relax and appreciate the many amenities this award winning KOA offers. Check out the Jumping Pillow! Weekends in the summer include the KOA Kounty Fair, Family Olympics, Wild West Weekend, games, crafts, hayrides and all-you-can-eat pancake breakfasts. If your doggie is included in your plans, visit the Kamp K9 playground. Come enjoy Southern hospitality and a true Kentucky camping experience. Pool: May 19 - Sept. 10. Max pull thru: 80 feet. Your hosts: Kevin and Holly Richard.
Nearby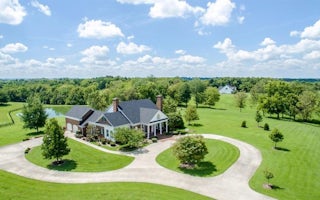 Lancaster, Kentucky
Our Inn is an award-winning William Poole designed home. William Poole, the Wilmington, North Carolina architect is known for creating w...
From $270/night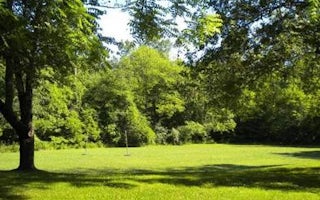 London, Kentucky
Overview Craigs Creek Group Area is perched near Laurel River Lake in the Daniel Boone National Forest. Here, group campers find hours of...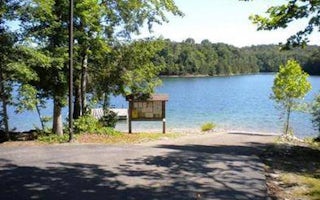 London, Kentucky
Overview Holly Bay, located two miles north of the Laurel River Dam, sits on the west side of Laurel River Lake. Visitors enjoy the campg...
See more
Unfortunately, we don't have up-to date pricing data for this listing, but you can check pricing through KOA Kampgrounds.
Book Now