Point South / I 95 / Yemassee Koa
Yemassee, South Carolina
Family fun begins at Point South/Yemassee KOA when you discover the gem mining, backpack-coloring activity, large pool and a walking trail circling a 12-acre lake. You'll appreciate the lush trees, landscaped gardens with eye-catching statuary, a working English phone booth with a book ex-change, a dog walk and a Kamp K9. This KOA has received TripAdvisor's Certificate of Excellence for the third consecutive year. Every site has complimentary high-speed Wi-Fi and 62 cable channels. Rentals include RV Sites, Cabins, fully stocked Deluxe Cabins, a trolley, a caboose and Tent Sites (with a bench/table combo). Enjoy delicious pizza and wings in the bistro or have them delivered to your site. Wine tastings are hosted nightly (for a small fee). Regional wines are featured along with a new craft beer on tap. Make memories at this award-winning KOA, located between Savannah and Charleston in the beautiful historic Lowcountry. Pool: Open all year. Max pull thru: 80 feet. Your hosts: Bill & Barbara Olendorf & Jennifer Mason.
Nearby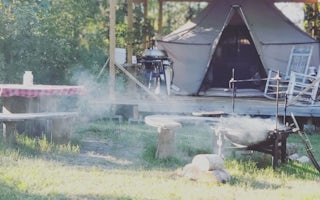 Ridgeland, South Carolina
Ridgeland is in the heart of "Lowcountry," a coastal region with an amazingly distinct natural environment. Here, there are endless oppor...
From $77.50/night
Hilton Head Island, South Carolina
The private beach is just past the next building, less than a 2 minute walk through our beautiful court yard with a lagoon and 2 outdoor ...
From $54/night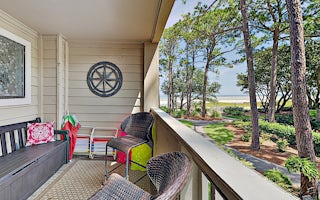 Hilton Head Island, South Carolina
• TurnKey photo-verifies this home is professionally cleaned with products approved by the EPA for use against COVID-19. •Sporting a fres...
From $104/night
See more
Unfortunately, we don't have up-to date pricing data for this listing, but you can check pricing through KOA Kampgrounds.
Book Now