Piney Grove
New Site, Mississippi
Book through our partner Recreation Gov

Overview
The Piney Grove Campground is on Bay Springs Lake, along the Tennessee-Tombigbee Waterway in northeastern Mississippi. It's ideal for families and groups of friends looking for lots of water recreation.
Recreation
Boat, fish, swim, hike, bike or just sit back and relax on the nine-mile lake. Bay Springs Lake is dotted with recreation areas for a true sampling of the outdoors.
Facilities
Each of the 141 sites come with electric hookups, a lantern post, impact pad, campfire ring and picnic table. The park also has a playground, two multi-use courts, laundry facilities and an ice machine.
Natural Features
The Tennessee-Tombigbee Waterway extends 234 miles from the Tennessee River to the junction of the Tombigbee River in Alabama. The man-made waterway connects the nation's midsection of commercial water transportation with the Gulf of Mexico. The Tenn-Tom Waterway is the largest earth moving project in the history of the world! The Tenn-Tom Waterway has 180,000 acres of public land waiting for you to explore.
Nearby Attractions
Piney Grove Beach is just a short walk or bike ride from the campground. We also have several other recreational areas around the lake including the very popular, Old Bridge Beach.
---
More Places to Stay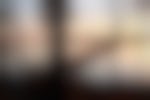 Fulton, Mississippi
Overview Whitten Park Campground attracts thousands of outdoor enthusiasts for picnicking, fishing and swimming on the Tennessee-Tombigbee Waterway. Easy access to three boat docks, nature trails a...
Adventures Nearby
Located in "the middle of nowhere" the Coon Dog Cemetery is a great picnic spot for your road trip, on a scenic road that will let you bypass a portion of the bland interstate. There are a pair of outhouses but no running water, so bring your owne...
This is a short and pretty trail, great for the whole family. Glowworms, called dismalites, are a special attraction in the summer. There is a $10 fee for adults, $6.75 for kids. Dogs are allowed on leash.
1 miles
296 ft gain
Search for "Cox Creek Bridge Canoe Ramp" and your map will lead you to the put-in for Cypress Creek! It's a beautiful spot in the Florence area of North Alabama where all of the locals like to float or paddle. Canoe, kayak or tube - whatever you'r...