Philadelphia South / Clarksboro Koa
Clarksboro, New Jersey
No need to choose between city and country pleasures when you camp at this new KOA. You can revel in country quiet, then hop on I-295 (just a half mile away) and arrive in downtown Philadelphia in less than half an hour. You might catch a glimpse of wild turkeys or whitetail deer while enjoying the campground's pool, catch-and-release fishing pond, playground or Kamp K9. You'll appreciate the recent upgrades to the campground, including the remodeled bathrooms, guest registration and store. Enjoy Philadelphia's many professional sports and cultural events, and be sure to try an authentic Philly cheesesteak sandwich. Philadelphia's Historic District is home to the Liberty Bell and Independence Hall, where the nation's forefathers signed the Declaration of Independence and U.S. Constitution. With convenient train connections, you can plan an easy day trip to Atlantic City or New York City. Pool: Memorial Weekend - Labor Day Weekend. Max pull thru: 73 feet.
Nearby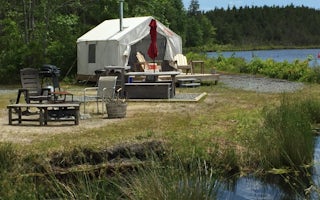 Southampton Township, New Jersey
Located on the reservoir for the cranberry farm, this is the only campsite on the 200+ acre property. Catch and release fishing and BYO...
From $130/night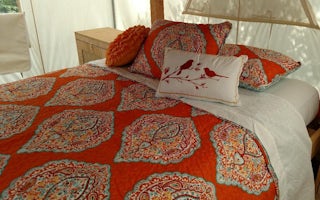 Jamison, Pennsylvania
This campsite offers the perfect camping experience. Whether you want to watch the stars or chickens or have a property un-plugged campin...
From $115/night
See more
Unfortunately, we don't have up-to date pricing data for this listing, but you can check pricing through KOA Kampgrounds.
Book Now