Onawa / Blue Lake KOA Holiday
About Onawa / Blue Lake KOA Holiday
Follow the Lewis and Clark Trail to Onawa/Blue Lake KOA, located in the heart of the Loess Hills (pronounced "luss"), unique formations created thousands of years ago. You can view the topography along the Loess Hills National Scenic Byway. Relax at this quiet, rural campground that offers shade trees and open grassy areas. Enjoy beautiful lake sunsets and the wind whispering through the trees. Let the kids (or the kid inside of you) take a dip in the pool and explore the campground with paddle-boats or fun-cycles. This KOA is located on the lake, with fishing and boating for all to enjoy. Free Wi-Fi! In June, the area hosts a Lewis & Clark Festival with a keelboat display, quilt show and reenactments - or visit the Lewis & Clark Interpretive Center year-round. Try your luck at Blackbird Bend Casino, just a 5-minute drive. Get your motor running over to the Onawa Raceway and Events Complex, Onawa's newest attraction. Open April 1 - October 31 (weather permitting). Pool: Memorial Weekend - Labor Day Weekend. Max pull thru: 95 feet. Your hosts: KOA owners & employees.
Onawa / Blue Lake KOA Holiday Reviews
Top Spots in or near Onawa
Camping and Lodging in Onawa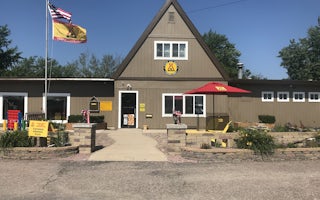 North Sioux City, South Dakota
Start off your great adventure at the Sioux City North KOA, located off I-29, Exit 2 or Exit 4 in South Dakota. This beautiful park offer...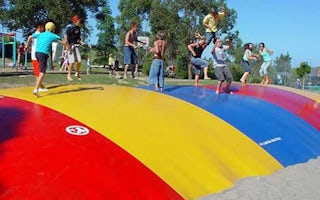 Gretna, Nebraska
You'll find plenty to do at this family-friendly KOA, just a short drive from downtown Omaha and Lincoln. Enjoy all the free amenities: t...
Unfortunately, we don't have up-to date pricing data for this listing, but you can check pricing through KOA Kampgrounds.
Book Now