Nm Mountains Wildlife Paradise
Tres Piedras, New Mexico
245,000 acres of Rio Grande National Monument and Wilderness from my remote in-holding of 322 acres for only one couple or family at-a-time.
Magnificent camp with views for miles to Colorado, the western face of the Rockies to the east, and north America's largest, inactive shield volcano and wilderness area to the west. Lots of Elk, Deer, Antelope, Birdsat your doorstep to keep you busy with photography, hiking, ATV-ing, rock climbing, bird watching and studying flora. Glamorous and remote camping with all the amenities you need for a romantic and exciting week-end or vacation. The major central Raptor and migratory bird flyway down the Rio Grande River and Gorge is right in front of you and other mountains to explore and hike are within easy distance. The Historic town of Taos is 45 minutes away with the World Heritage Site Taos Pueblo and 276 Galleries and famous restaurants and shopping. Fishing is only a few minutes north. Sit on your deck and hear absolutely nothing but the wind through the trees and birds. The stars and moon are the only light at night Spotting scope for wildlife- and star-watching provided.
Nearby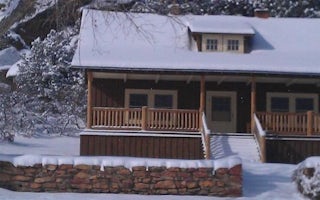 Tres Piedras, New Mexico
Overview NOT CURRENTLY ACCEPTING RESERVATIONS. Recreation Facilities Natural Features Nearby Attractions
Tierra Amarilla, New Mexico
Overview Hopewell Lake Campground sits next to its scenic namesake lake between Tres Piedras and Tierra Amarilla in northern New Mexico. ...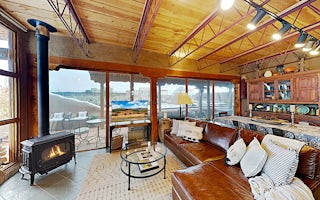 El Prado, New Mexico
•• Due to local restrictions, parties of more than 5 are not allowed. •• • TurnKey Vacation Rentals verifies this home is professionally ...
From $353/night
See more