Jackman Park Campground
Diamond, Oregon
Book through our partner Recreation Gov

Jackman Park Campground is located on the flanks of Steens Mountain, within the Steens Mountain Cooperative Management and Protective Area (CMPA). This area encompasses an extraordinary landscape with deep glacier carved-gorges, stunning scenery, wilderness, wild rivers, a rich diversity of plant and animal species, and a way of life for all who live there. At 7,800-foot elevation and set among aspen stands, Jackson Park Campground offers some of the best fall color viewing on Steens Mountain.


Know Before You Go:
Open Season Jackman Park Campground is open mid-June through October.
High clearance vehicles recommended on some portions of the Steens Mountain Loop.
6 Campsites with picnic tables and fire grates; first come, first serve.
Universal Access Restroom available.
Please pack out your trash.
Mountain weather can be unpredictable and change suddenly.


Ticks, mosquitos, and rattlesnakes may be present during summer months.


The nearest services are in the communities of Fields, Frenchglen, Crane, or Narrows, Oregon.


Point of Interest:
The Jackman Park Campground is located near the Kiger Gorge Overlook with views of the Gorge's glacially-carved, U-shaped valley and, if you are lucky, it's famous herd of wild horses.
---
More Places to Stay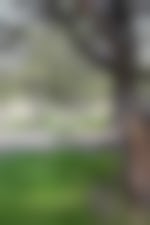 Princeton, Oregon
Overview:South Steens Campground is located in the heart of Steens Mountain. Visitors will find picnic tables and grills at 36 family campsites amid juniper and sage. The equestrian site, designe...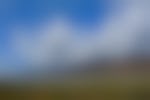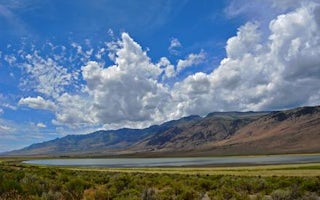 Fields-Denio Road
Overview:Located below the east face of Steens Mountain, Mann Lake attracts anglers as much for its remote, rugged splendor as for its abundant Lahontan cutthroat trout. These trout are supremely ...
Adventures Nearby
From a parking area just below the summit of Steens Mountain, this 2.5-mile hike (1.25 each way) descends 1200 feet into a cirque at the head of Wildhorse Canyon to the shores of Wildhorse Lake. The stunning geography of Steens is on display the e...
2.5 miles
1200 ft gain
Driving on the 205 you will turn onto the Steens Mountain Loop Road at the Frenchglen Hotel State Heritage Site, then continue to drive 27 miles up into the Steens Mountain Wilderness, following the main road until you see the turnoff towards the ...
0.8 miles
100 ft gain
Mann Lake can be found in the Steens Mountain Wilderness area. Camping is first come first serve but depending on the time of year it won't be crowded at all. I visited in the early fall and there was one other car.  I decided to camp next to the ...