Flanners Beach Campground
New Bern, North Carolina
Overview
Located in the Neuse River Recreation Area in eastern North Carolina, Flanners Beach Campground is situated on a bluff overlooking the scenic Neuse River and within a half-hour drive from the Atlantic Ocean and Intracoastal Waterway.
Recreation
The area includes a three mile non-motorized trail. Water activities abound and include canoeing, kayaking, and fishing. Hunting is also popular in the area.
Facilities
The campground has 41 sites; 22 of the sites offer electrical hookups. Amenities include a bathhouse with private hot showers and an adjacent day-use picnic area with access to the Neuse River beach.
Natural Features
The Neuse River is a coastal waterway where saltwater meets fresh, and is approximately two miles wide where the waters meet. The river empties into the Bogue Sound just a few miles down-stream.
Nearby Attractions
Special places in the area include the Beaches of the Crystal Coast of North Carolina, Tryon Place (the original governor's mansion of the thirteen colonies), and Fort Macon (an original pre-Civil War Fort).
Nearby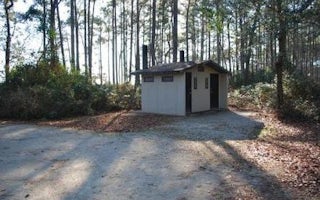 Newport, North Carolina
Overview Oyster Point Campground is located on the banks of the Newport River, near the town of Newport, NC. The campground is just a sho...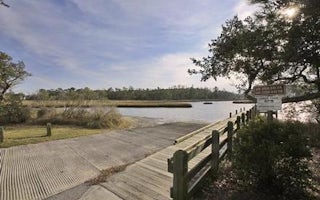 Cedar Point, North Carolina
Overview Cedar Point Campground and Recreation Area is located in eastern North Carolina at the junction of the White Oak River and the B...
See more
Adventures Nearby
The number of routes one can take to kayak to Hammocks Beach State Park are endless. One quick look at google maps and you'll see the path from mainland to the island is scattered by a hodgepodge series of small islands (some only a few feet wide)...
Spend a day exploring the old center of town and photographing the old, historic homes and churches. Explored the old cemeteries dating back to the American Revolution. This town has very good views of the inlet where you can watch the boats go by.
Visiting this restored fort and the museum makes for a great day and family visit. There are plenty of great photo opportunities with very nice displays and good views of the ocean.
Unfortunately, we don't have up-to date pricing data for this listing, but you can check pricing through Recreation Gov.
Book Now