Fawn Lakes Campground
Questa, New Mexico
Overview
Fawn Lakes Campground is located in Carson National Forest, one of a few campgrounds located along the scenic canyons of Red River. Visitors enjoy fishing and exploring nearby hiking trails.
Recreation
Located between Questa and Red River, many activities such as hiking and fishing are available to visitors either at the campground or a short drive away. There is fishing access for Red River and to the nearby small lakes. Columbine Trailhead is within 4 miles and starts at Columbine Campground.
Facilities
The campground contains 18 family overnight sites, of which three are tent-only sites. Vault toilets and drinking water are provided. Firewood is available for purchase from the host.
Natural Features
The Red River runs adjacent to the campground. Two small fishing lakes are within a short walk from the campground. The surrounding mountains comprise a beautiful forest of ponderosa pine that blankets the campground and offers partial shade.
Nearby Attractions
The City of Red River is about 3 miles away, with groceries, gas, showers, laundry facilities and a café. An RV dump station is within 1 mile of the campground.
Nearby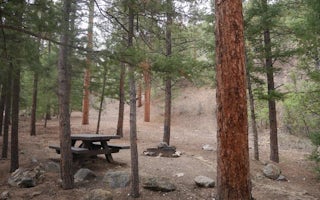 Red River, New Mexico
Overview Elephant Rock Campground has excellent fishing access to the well-stocked Red River, nearby Eagle Rock Lake and hiking into the ...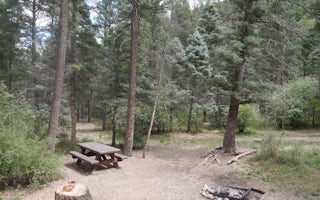 Red River, New Mexico
Overview Columbine Campground is located between Questa and Red River, New Mexico. The Red River flows past the campground and a trailhea...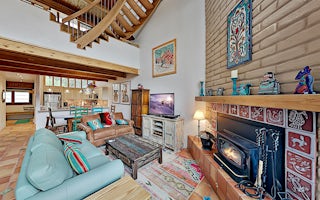 Taos Ski Valley, New Mexico
•• Effective September 4, 2020, visitors arriving in New Mexico from high-risk states may be required to self-quarantine for two weeks or...
From $146/night
See more
Unfortunately, we don't have up-to date pricing data for this listing, but you can check pricing through Recreation Gov.
Book Now