Family Valley Lodge
Pigeon Forge, Tennessee
Featuring first-class amenities "Family Valley Lodge" will show you how much fun it is to be truly together as a family!
These days finding time to spend with your family can be a challenge. Our lives are busy and move quickly. Before we know it our family is spread around in different locations and we find ourselves longing for the "good ole days" when we could gather around the table together and break bread. Family Valley Lodge will bring you back together creating the opportunity for memory-making that will carry you over until the next time you can carve out a family trip together.

With six bedrooms this luxury Pigeon Forge cabin in the Great Smoky Mountains sleeps up to 18 people and is perfect for families friends and small groups – especially those that love to gather and catch up!

With a private indoor theater fireplaces arcade pool table hot tub on the deck and three master suites with whirlpool tubs "Family Valley Lodge" is packed full of plenty to entertain your loved ones with. Add to that a Foosball table stand-up video arcade game air hockey table and the fun won't ever stop!

This stunning luxury cabin features country porch chairs to appreciate the gorgeous mountain views 42" Plasma TV in the great room. And for your outdoor viewing pleasure, the panoramic sights of nature will take your breath away especially in the fall when all the trees are in full color!

Located just a few miles from the parkway in Black Bear Ridge Resort "Family Valley Lodge" provides first-class amenities right in your own cabin plus easy access to the entertainment and attractions of Pigeon Forge and Gatlinburg. With these luxury amenities and an ideal location "Family Valley Lodge" offers the ultimate in luxury! So what are you waiting for? Book today!

Under no circumstances will Fraternities and Sororities be allowed in any unit or cabin.
Nearby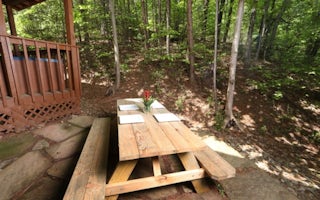 Pigeon Forge, Tennessee
The view from the deck's roomy hot tub is especially lovely, both during the day when you can view the mountains and at night when you ca...
From $226.50/night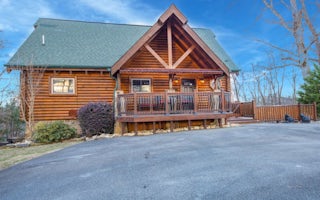 Pigeon Forge, Tennessee
You have been dealt the ultimate hand with this Smoky Mountain vacation home located in the heart of Pigeon Forge. Just 5-8 miles away fr...
From $574.50/night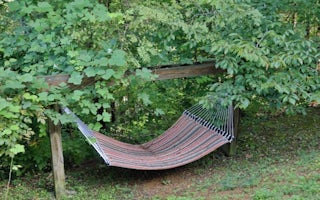 Pigeon Forge, Tennessee
Simply decorated, you will find all the creature comforts of home and this will soon become your haven from the cares and worries of the ...
From $336/night
See more