Defiance House Lodge
Bullfrog, Utah
A North Lake Powell gateway to land and water adventures. Located at Bullfrog Marina in Utah, directly across the water from Halls Crossing Marina is Defiance House Lodge, a perfect place to start and end every day of on-water adventure. Whether you take the day to explore canyons on your rented powerboat, or go wakeboarding or waterskiing, the Defiance House Lodge at Bullfrog the a perfect homebase.
The lodge also boasts a great restaurant on the water called the Anasazi Restaurant, which has hearty home-style breakfasts, burgers, sandwiches, salads and soups for lunch, and great dinner entrees of fresh fish, pastas and steaks to meet any appetite.
Nearby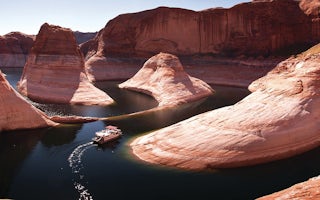 Bullfrog Marina
Complete houseboat vacations departing from full-service marinas Wahweap and Bullfrog. Houseboats are available in a range of sizes and ...
From $993/night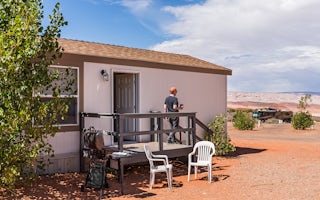 Bullfrog Marina
The Bullfrog Family Unit features almost 1,000 square feet of living space, including three bedrooms (with three queen beds), two full ba...
From $269/night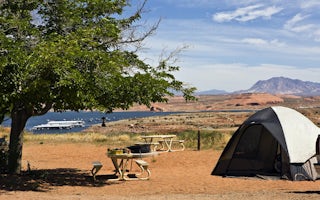 Bullfrog, Utah
The Bullfrog Marina itself offers great opportunities to rent a wide variety of powerboats and water toys, allowing you to take your grou...
From $46/night
See more