Creekside Woods Getaway
Boyertown, Pennsylvania
Solitary campsite next to the Manatawny Creek. There are two stream crossings on the path to the site, bring an SUV or pickup truck!!
The Lenape tribe named the Manatawny, meaning "where we go to drink."Deer and other wildlife may pay you a visit as they come to drink, too. You may have the dairy farm experience, seeing the cows graze on our grass-fed dairy farm.

Relax here among the towering poplar trees, listening to the musical sounds of the trout stream and songbirds. The woods get damp and there is a shallow stream crossing. Canopy trees of poplar, ash, and beech provide a cool cover for your campsite. You will experience solitude in these peaceful woods by the creek. You may have the dairy farm camping experience, seeing the cows graze on our grass-fed dairy farm.

Or, if you wish, you may have a night out at a local pub or go on a local food tour within 10 minutes away. Fishing in the trout stream is available. Within 10 minutes is Monocacy Hill Recreation Area where you can hike or drive about 20 minutes away from the site and you will find more spots in the town of Birdsboro.

When it is wet, you will want to bring a 4WD vehicle.
Nearby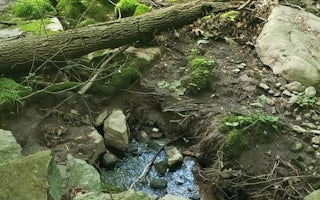 Alburtis, Pennsylvania
Less than 2 hours from NYC and just over an hour from Philadelphia, plan your getaway at this secluded campsite. 10 wooded acres will be ...
From $100/night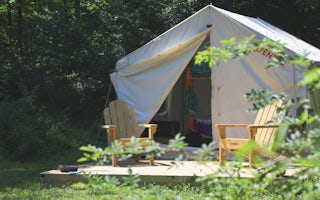 Perkiomenville, Pennsylvania
We have a hidden, secluded campsite below our horse pastures for you to enjoy. Your campsite is right next to a small creek with trails i...
From $130/night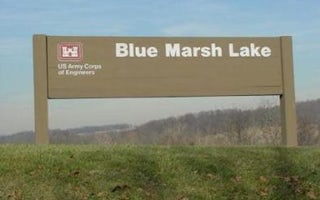 Leesport, Pennsylvania
Overview Located at Blue Marsh Lake northwest of Reading, Pennsylvania, three group picnic shelters are available for reservations within...
See more