Cranes Mill Park
Canyon Lake, Texas
Overview
Cranes Mill Park is located on a long peninsula on the southwestern shore of Canyon Lake in Texas Hill Country, halfway between Austin and San Antonio. Dramatic sunrises to the east of the park across Canyon Lake and sunsets on the western side of the park behind the Guadalupe River make this an unforgettable location.
Recreation
Cranes Mill Park offers a ramp for boating and two fishing piers. The Canyon Lake area has many options for recreation including: helicopter tours, boating, kayaking, canoeing, jet-skiing, dining, hiking, biking, fishing, camping, waterskiing, parasailing, horseback riding, guided gorge tours , river tubing, and much more. Anglers are welcome to try their hand at trout fishing in the Guadalupe River between the dam and New Braunfels.
Facilities
Cranes Mill Park hosts 30 RV sites, 34 tent sites, water and electrical at most sites, a dump station, restrooms with hot and cold showers, boat ramp in the park with restroom facilities, two fishing piers, adjacent marina and many undeveloped acres of land where the wildlife is abundant.
Natural Features
The Guadalupe River flows into Canyon Lake on the west side of Cranes Mill Park creating tranquil, warm summer evenings as the sun rests across the horizon. The peninsula is home to wildlife including deer, squirrel, fox, armadillo, raccoon, Cardinals, dove, Mockingbirds, finch and swallow.
Nearby Attractions
Some of the local attractions include: Historic Downtown Gruene Texas, Natural Bridge Caverns, Wonder World in San Marcos, Comal River, Guadalupe River, San Marcos River, Lake Dunlap, Lake McQueeny, historic downtown New Braunfels, San Antonio River Walk, Six Flags, Sea World and many others.
Charges & Cancellations
The reservation system has the right to charge fees for cancellation of a reservation, or for changes to a reservation. Changes include shortening a stay, extending a stay, or site transfers.
Nearby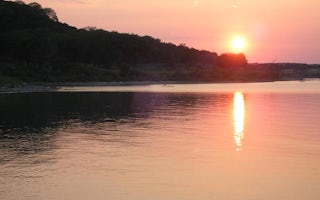 Canyon Lake, Texas
Overview Potters Creek Park is situated on the northern shore of Canyon Lake in the rolling hill country of South Central Texas. Cool bre...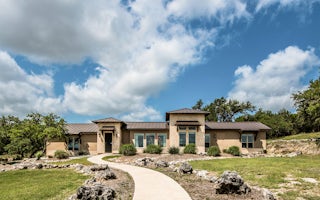 Spring Branch, Texas
• TurnKey photo-verifies this home is professionally cleaned with products approved by the EPA for use against COVID-19. •Named for the l...
From $202/night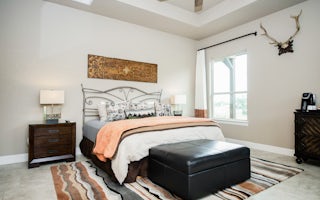 Spring Branch, Texas
• TurnKey photo-verifies this home is professionally cleaned with products approved by the EPA for use against COVID-19. •Located on the ...
From $86/night
See more
Adventures Nearby
Madrone Trail Loop is a 1 mile loop hike that takes you past great forest setting located near Canyon Lake, TX.
The Madrone Trail is a great loop hike shared by hikers, trail runners, and mountain bikers. This trail allows dogs, but they must be kept on leash. The trail offers scenic views of Canyon Lake. Only approximately half of the trail is shaded, so m...
Set your directions for Overlook Park. A short trail will guide you down the rocky slopes to get to the main beach. A slight trail to the left will take you along the shoreline to a more secluded spot. It's a bit rocky, so either bring a chair or ...
Unfortunately, we don't have up-to date pricing data for this listing, but you can check pricing through Recreation Gov.
Book Now