Copperas Creek
Comanche, Texas
Overview
 Copperas Creek Park is nestled within the beautiful Cross Timbers Region of Texas and located on the southwestern side of Proctor Lake. Copperas Creek appeals to sportsmen, birdwatchers, naturalists or those simply wanting to relax in the outdoors.
Recreation
Copperas Creek offers families and friends with an excellent venue to enjoy the outdoors. The park offers overnight camping as well as a day-use area for picnicing and several swim beaches for folks to soak up the sun and enjoy the beautiful lake water. Fishing is Proctor Lake's main attraction: anglers enjoy the lake's tremendous populations of Bass, Crappie, and Catfish. The lake is also recognized as one of the best Hybrid Striped Bass fishing areas in the state. Copperas Creek offers three boat ramps that provides guests with easy access to the lake. Also, two fishing docks are located within the park and one fishing platform located in deep water and immediately in front of the Proctor Lake dam. High Point Park, located adjacent to Sowell Creek Park on FM 1496 (31.999944, -98.470486), offers more than 10 miles of of hiking and equestrian trails.
Facilities
Copperas Creek provides 67 campsites and two group shelters during the summer (April - September); and 30 campsites and one group shelter during the winter (October - March). Campsites are equipped with electric hookups ranging from 50 amp, 30 amp, and 20 amp; water hookups; sewer; and a covered picnic table. Amenities include flush and pit toilets, showers, drinking water and a dump station thus creating a comfortable camping environment for visitors.
Natural Features
Large, open grassy areas; Cottonwoods; Black Willow; and Cypress trees characterize the campground: Some campsites have shade and the lake views are plentiful.
Nearby Attractions
The surrounding towns of Comanche, De Leon, and Dublin offers historical attractions, antique stores. museums, events and more.
Nearby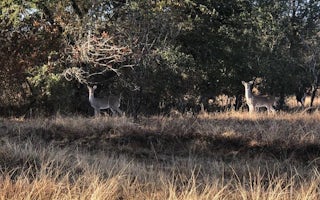 Comanche, Texas
Overview Promontory Campground sits along Proctor Lake in the Cross Timbers Region of Texas. The area appeals to sportsmen, birders, natu...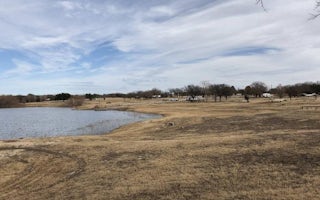 Dublin, Texas
Overview Sowell Creek Park is nestled within the beautiful Cross Timbers Region of Texas and located on the east side of Proctor Lake. So...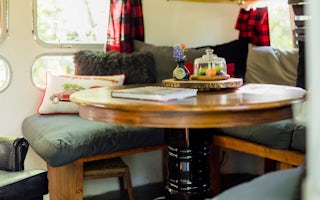 Glen Rose, Texas
Welcome to an adventure! 40 wooded acres on the Paluxy River with a river walk to the historic downtown square. Minutes from Fossil Rim, ...
From $137.50/night
See more
Adventures Nearby
Bosque River Trail is a 3.17 mile out and back hike that takes you by a river located near Stephenville, TX.
Nopales Ridge Trail is a 2.98 mile loop hike that takes you past great forest setting located near Brownwood, TX.
Solavaca Ranch Loop is a 6.7 mile loop hike that takes you past scenic views located near Bluff Dale, TX.
Unfortunately, we don't have up-to date pricing data for this listing, but you can check pricing through Recreation Gov.
Book Now