Regarding COVID-19: Please recreate responsibly and practice social distancing. Closures and travel restrictions are changing rapidly, always check and respect local regulations.
Dare More Boldly: Travel Abroad Solo
➳ You never return the way you left.
Venturing off alone.
I traveled to Costa Rica by myself and it was the most unreal personal adventure I've had to date. Yup, that's right, I decided travel the middle of the rain forest, to a country where I don't speak the language, with this party of one. The customs agent actually called me crazy and offered to escort me to my next adventure, free of charge. He meets thousands of international travelers everyday. I'm going to choose to see that as a win.
I stayed for seven days, four of which I spent with a travel group called Under 30 Experiences, a company that attracts adventure-seeking young adults and promotes a lifelong sense of community. We stayed on a 400-acre self-sustainable eco lodge called Rancho Margot, located in El Castillo, close to Laguna de Arenal and Volcán Arenal.
The 14 people I met and explored the area with were some of the most badass people I've ever met. Everyone has their own story and their personal reasons for traveling to Costa Rica.
We stayed in the cutest little bungalows!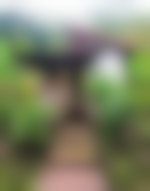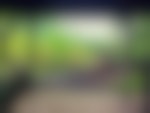 Here are some highlights form my trip.
Morning Yoga at Rancho Margot: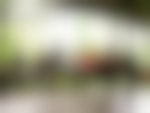 Zip lining with Sky Trek Arenal: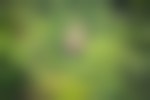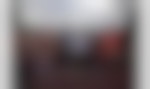 Getting my Tarzan on, jumping off a rope swing into some natural pools in La Fortuna: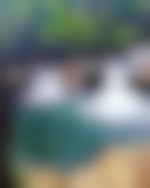 Hike to El Mirador lookout point: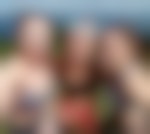 Chasing waterfalls: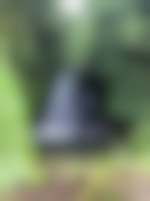 Local hot springs in La Fortuna: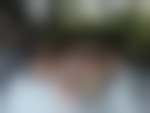 Mistico Arenal Hanging Bridges Park: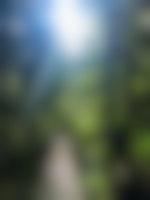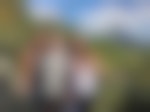 Work out at a local CrossFit in San Jose. Because it's the 2018 CF Open! 18.1, check!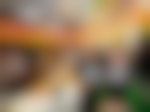 Oh yeah, on my 29th birthday, I got another tattoo. Just a little wave to remind me to take the current when is serves. To seize opportunity when it aligns with my life, my goals, my purpose.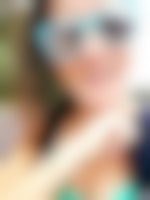 "There is a tide in the affairs of men.
Which, taken at the flood, leads on to fortune;
Omitted, all the voyage of their life
Is bound in shallows and in miseries.
On such a full sea are we now afloat,
And we must take the current when it serves,
Or lose our ventures." – William (MF) Shakespeare


Why You Should Travel Internationally, Alone.
My choice to travel solo internationally came after a year of uncertainty, loss, hurt, bold moves, and a personal health scare. I don't say this gain pity. Quite the opposite. I point these out because events such as these put a spotlight on how one life's meaning is measured. They make you re-prioritize what matters most.
Can anything good come from the death of a loved one? A personal health scare? A season of singleness? Losing a job? Going through divorce? Experiencing heartbreak? Struggling with depression? What if some of life's most painful experiences are the ones that give you the permission to fulfill your purpose? What if these are the experiences that propel you forward to dare more boldly? To do more epic sh*t?!
Don't wait for some day down the road to live the life you imagine for yourself. You don't know your timeline; it's not promised.
"Everything worthwhile in life is won through surmounting the associated negative experience. Any attempt to escape the negative only back fires. To not give a f*ck is to stare down life's most terrifying and difficult challenges and still take action. It's the willingness to stare failure in the face and shove your middle finger back at it. These moments of non-fuckery are the moments that most define our lives." Mark Manson, the Subtle Art of Not Giving a F*ck.

I choose to believe that oftentimes you need to go through a season in the valley before you can experience a season of change. You need the lessons from the hurt to overcome the next battle. You need to go through some pain in order to learn, in order to change, in order to grow. You'll never learn anything staying within the confines of your conform zone. Leaving your comfort zone is good for you. You'll need to get uncomfortable and vulnerable. (All the while, doing your research and staying cautious. Duh.) I wholeheartedly believe that leaning into that discomfort is the means of transformation. No planks, no abs!
I found that upon my return to the states, things changed. After all, you never return the way you left. All of the uncertainties or worries you held onto prior to your trip will dissipate the second you arrive. Spending time on your own, outside of your comfort zone will teach you a lot about yourself in a very short period of time. You'll discover just how brave you are. You'll make friends with people you might never have approached if you weren't on your own. Your perspective on customs and beliefs will be challenged. They way you see your current situations will be seen through a new perspective. But most of all, you will more than likely want to travel solo again, and I hope you do. I know for me, I will take many of these moments with me for the rest of my life and I can't wait for my next opportunity to travel with this party of one.
Pura Vida!
Chief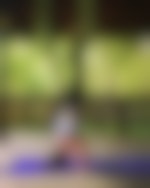 We want to acknowledge and thank the past, present, and future generations of all Native Nations and Indigenous Peoples whose ancestral lands we travel, explore, and play on. Always practice Leave No Trace ethics on your adventures and follow local regulations. Please explore responsibly!
Go Pro.
We're committed to building a better, more inclusive home for the modern outdoors. Go PRO to support our mission and get benefits like gear deals, no ads, and more!
Join the community
Learn More
Do you love the outdoors?
Yep, us too. That's why we send you the best local adventures, stories, and expert advice, right to your inbox.