A Comprehensive Guide to Planning a Trip Around Iceland's Ring Road
Rental car or camper van? Clockwise or counter-clockwise? 4x4 or two wheel drive? From the get go, there are plenty of seemingly overwhelming decisions you need to make about traversing Iceland's Ring Road. Depending on your timeline, budget, and spontaneity, this guide will help you decide on which options are best for you, and hopefully save you a few hours of research.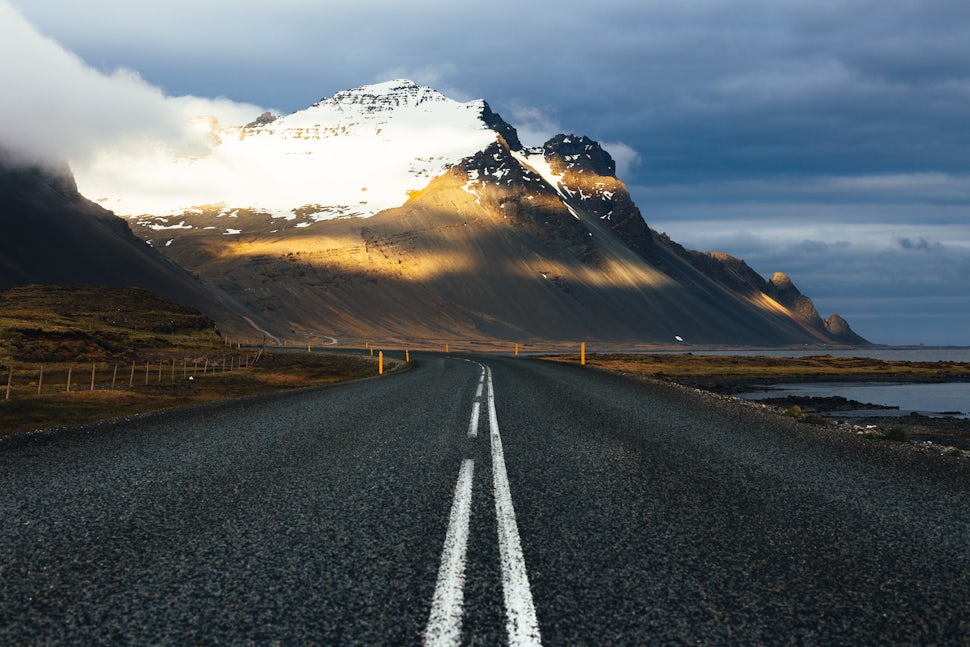 Deciding Your Timeline
The rough minimum amount of time for completing the ring road is about 7 days. You could probably do it in 6 if you were ambitious, but you would have to miss out on a lot of sightseeing. Ideally, the preferred amount of time to feel comfortable and not rushed is anywhere between 7-14 days. With 7-9 days, you can expect to see all of the essentials as well as go on a handful of your own excursions. With 10-14 days, you can take your sweet time and consider tackling some F-roads (4x4 only) into the highlands (the inland, mountainous part of the country) or perhaps venture into the West Fjords, a place where very few tourists actually go to because of its sheer remoteness.
Best Time of Year To Visit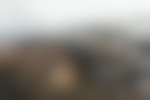 (Route 939 Shortcut)

Another question you might have is which time of year to go. Iceland is known for its proximity to the Arctic Circle, which means it has sunlight almost all day in the summer months (May-August) and darkness almost all day in the winter months (November-February). Therefore, conditions can be starkly different depending on which time of year you go.
WINTER
If you're looking to see the Northern Lights, you must go around the winter months, since the sun is too bright in the sky during the summer to see them. Aurora season in Iceland is between early October and early April. However, the closer you plan your visit around the winter solstice (approx. December 21st), the better chance you will have of seeing them, since the night is longer. It is unlikely to see them in early October or April, but not unheard of. Do keep in mind that Iceland can have very hostile weather in the dead of winter. Frequent snow storms, impassable roads, and seasonal business closures are a downside to visiting in winter. However, if you feel confident about driving in the snow, seeing Iceland in the wintertime can be very rewarding. You will most likely have many famous attractions all to yourself, rates to rent vehicles and stay in hotels will be cheaper, and of course you'll have the stunning aurora borealis to view.
SUMMER
Iceland's tourism in recent years, particularly in the summer, has exploded. In 2000, the number of tourists that visited Iceland annually was around 300,000. In 2014, that number jumped to 1,000,000. Therefore, if you decide to go during the summer months (particularly June through August), you can expect almost everywhere you go to be teeming with tourists. For a place known for its isolated landscape, this can be frustrating. However, you will have daylight almost all day for seeing as much as possible, and mostly every road/attraction/business will be open. Do keep in mind that it is typically more expensive to visit in summertime as well.
SPRING/FALL
Visiting Iceland in one of the "shoulder seasons" can have huge benefits. You will not deal with the high tourism of the summertime, weather isn't as extreme as the wintertime, prices are still reasonable, and days can seem like a "normal" length, with around 12-14 hours of sunlight. Personally, I believe between late March to early May and early September to late October is the best time to go to Iceland. The weather will be typically reasonable (especially in the fall), you'll have some places to yourself still, and you'll even have a chance (albeit smaller than winter) at seeing the Northern Lights if you visit in March or October.
Picking Your Route
The age-old question for road tripping through Iceland is which way to go: clockwise or counter-clockwise? Many travel blogs out there encourage you to go counter-clockwise. When we did our road trip, we chose to do clockwise instead, and I couldn't be happier with our decision. For reference purposes, let's look at a map of Iceland: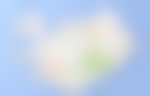 The stars on the map indicate attractions that I had saved on Google Maps for our trip. As you can see, the majority of sightseeing is located on the South Coast/Golden Circle area of Iceland. The area around Vik is simply breathtaking and is arguably the crown jewel of the country. For this reason, we decided to save it as the best for last. We began our trip by doing the Golden Circle, to get a taste of Iceland's epic landscape, then continued north and clockwise through the country. Towards the end of our trip while on the south coast, the scenery ramped up and we found ourselves stopping every five minutes or so. It was like the grand finale of Iceland before we made our way back to Reykjavik. This is why I recommend going clockwise. By going counter-clockwise, you see most of the best attractions first. However, some people might enjoy that, so ultimately it's your choice.

Choosing Your Vehicle
(Snæfellsnes Peninsula)

Deciding on which kind of vehicle to rent for your road trip can be daunting. First, you have to ask yourself a few questions:
1. Will you traveling with just 1-2 other people, or will you be traveling in a larger group (4 or more)? Would you be open to renting a camper van in order to save money, or would you rather stay in hostels/Airbnbs/hotels?
These questions are tied together. If you're looking to save money and you only have a small group of people, renting a camper van might be your best bet. It's also an incredible way to see the country. When we (two people) went in May, we were able to pull over to some jaw-dropping pull-offs where we set up camp for the night and were the only camper van there. Camping in Iceland is allowed just about anywhere that's not private land, but should be done so carefully and respectfully. Read this guide if you plan on camping in Iceland.
The benefit of camping in a tent or camper van is that your lodging costs are $0 for the night. The compromise is that campers are typically pricier than regular rental cars, but over a 7-day (or more) trip, we found this to be the most affordable and rewarding option. Not having to worry about reaching a hotel every night allowed for a very flexible schedule which we loved. Worried about showers? Worry not! Iceland has more swimming pools per capita than any other country in the world. As per Icelandic etiquette, everyone is required to shower naked in group locker rooms before entering pools or hot springs. Do not let this deter you...it is completely normal and you will quickly get used to it after your first time. We saved a TON of money by showering at hot springs and pools in just about every town along the Ring Road vs. staying in hotels. That being said, on day 4 of our 7-day trip, we splurged and stayed in a hotel to get a great night's sleep and freshen up. It was very refreshing and I'm glad we did that.
Some of my friends went in a larger group of five and stayed in hostels/guesthouses the whole time. They almost always had a room to themselves and had hot showers every morning. This might be your best bet to save money if you're in a bigger group. If you do decide you'd like the luxury of staying in hotels or Airbnbs, do keep in mind that many places book up quite far in advance, so try to plan ahead. That being said, there are some absolutely jaw-dropping hotels and Airbnbs in Iceland.
2. Can you (or someone in your group) drive a stick or will you need an automatic vehicle?
If you can drive a stick, you're in luck in Iceland. This will give you the most options when choosing your rental vehicle, and will also be significantly cheaper than renting an automatic vehicle. However, if you can only drive automatic, don't fret. There are still plenty of major rental agencies that can suit your needs.
3. Do you want 4x4 capabilities, or do you plan to stay on paved roads the entire time?
This question is kind of tricky. Although the Ring Road (1) is paved almost the entire way, there are a few short sections that are dirt. That being said, since the 1 is very frequently driven on, these sections are very smooth and won't cause any damage to your vehicle. Most vehicle rental companies explicitly state that if you do not purchase a 4x4 vehicle, unpaved roads are strictly forbidden. The truth is that it's impossible to drive the Ring Road without encountering some unpaved roads. It is okay to risk doing this, even if you don't have a 4x4 vehicle, as long as you plan to stay mostly on the Ring Road. However, I strongly recommend you purchase gravel insurance for your vehicle just in case.
There are many short offshoots to attractions on the 1 that have gravel and therefore rough roads which would be best fared by a 4x4. Our camper was only two-wheel drive, and if I could do anything different about our trip, I would go back and rent a 4x4 vehicle. We took many questionable roads (the roads to Seljavallalaug, many East Fjord towns, and Snæfellsjökull peninsula were all very rough and I was worried we might pop a tire and become stranded) and even had to turn some attractions down like Dettifoss because we didn't think our vehicle could handle it. Additionally, don't even think about trying to do an F-Road with a non-4x4 vehicle. Not only will you not be able to do it, but it is against the law in Iceland.
Consequently, 4x4 vehicles are significantly more expensive than two-wheel drive ones. So, if you're on a tight budget with either time or money and can handle the idea of not being able to see some attractions, go with a two-wheel drive vehicle. If you can swing it financially and have a burning desire to see as much of Iceland as you can and want to feel comfortable doing so, rent a 4x4.
Additional Information & Tips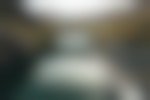 (Seljavallalaug Hot Springs)
Some things that I found hugely helpful for our trip are as follows:
Download offline Google Maps to get around. If you're traveling from a foreign country to Iceland, it's likely you won't have cell service unless you purchase a data roaming plan from your carrier or buy a SIM card. I downloaded all the sections of Iceland on the Google Maps app before our trip and it turned out to be excellent. Most of the time, Siri even gave us driving directions. We never had any issues finding places. This is because even with your phone on airplane mode, your location is still triangulated, and therefore you can still get directions. Couldn't recommend this more.
Shop at Bonus grocery stores to save money. While you should definitely enjoy a famous Icelandic hot dog (or two...or three...) while you're there, you can save lots of money by grocery shopping in advance. Bonus stores are in just about every major town, and the groceries are pretty affordable. We got a kick out of shopping at Bonus, specifically the "Cool American" flavored Doritos.
Ask your rental car company for a gas card. Most rental car agencies will give you a gas card, which they are partnered with. These cards save a fraction of money off your purchase. There are two main gas station chains in Iceland: Oli's and N1. Most of the bigger stations will have WiFi and a small cafe, which is a nice relief after a long drive.
Check with your rental company about kilometer limits. Some rental places have kilometer limits per day, which can affect your schedule. Our rental company, Kuku Campers, had a limit of 300km per day. Believe it or not, we went over this on our 7 day trip. The ring road itself start to finish is about 1300km, but with all of the offshoots and extra stops, it really adds up. We ended up driving 2300km over 7 days, 200km over our limit. Luckily, we didn't have to pay the steep fee, but it's something to be aware of. A kilometer is roughly 0.6 of a mile.
Learn some basic Icelandic language and culture. Just about everyone in Iceland speaks English, but simple phrases like takk (thank you) and afsakið mig (excuse me) can go a long way, and the locals will appreciate it. Also, this goes without saying, but always be respectful of the land there. Utilize a "take only photographs, leave only footprints" policy. Iceland gets over 1 million visitors per year, and certain sites have had to be shut down for restoration. Don't become a statistic.
If you want to see the Northern Lights, download a forecast app. My personal favorite is Aurora Forecast. It has a "nowcast" feature, which displays where and how strong the aurora will be in that area. This can save you a trip out into the frigid night when there is no light show. Do keep in mind this is only useful from October to April.
List of Attractions
(Reynisfjara Black Sand Beach)

Below is a rough list of attractions (not including restaurants/bars) along with my personal star ratings for each that I compiled for planning our itinerary. There is so much to see in Iceland that if you don't plan it out, you will certainly forget about some beautiful destinations. Some of these involve hiking or gravel roads, which I've tried to mark. Keep in mind that these are only a few of the most notable attractions to check out, and that your best bet for a grand experience in Iceland will come from your own journey and stops.


REYKJAVIK / GOLDEN CIRCLE AREA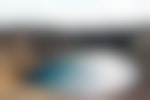 (Kerið)
3* Kerið (Volcanic Crater Lake)
5* Glymur (Iceland's 2nd Tallest Waterfall, 2+ Hour Hike)
3* Öxarárfoss (Small Waterfall, Golden Circle)
4* Bruarfoss (Small Circular Falls, Golden Circle)
5* Geysir (Geyser, Golden Circle)
5* Gulfoss (Large Falls, Golden Circle)
5* Haifoss (Large Falls, East of Golden Circle, 4x4 only)
3* Raufarholshellir (Lava Tube)
3* Reykjadalur (Natural Hot Springs)
5* Blue Lagoon ($76/person)
4* Hallgrimskirkja (Church, Reykajavik)


SOUTHERN COAST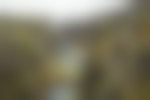 (Fjaðrárgljúfur Canyon)
4* Djúpivogur (Scenic Fishing Town)
5* Stokksnes (Sand Dunes Near Ocean)
5* Jökulsárlón (Ice Beach & Glacial Lagoon)
5* Svínafellsjökull (Massive Glacier)
5* Svartifoss (Waterfall with Basalt Columns)
4* Foss a Sidu (Village with Waterfall in Back)
5* Fjaðrárgljúfur (Stunning Canyon, Short Gravel Road)
4* Víkurkirkja (White Church Red Roof, Vik)
5* Reynisfjara Beach (Black Sand Beach With Basalt Columns)
5* Dyrhólaey (Natural Arch Beach with Lighthouse)
5* Solheimasandur (DC-3 Plane Wreck, 45 Minute Walk From Road)
5* Skógafoss (Large Waterfall in Canyon)
5* Kvernufoss (Beautiful Secret Waterfall near Skogafoss, 15 Minute Hike)
5* Seljavallalaug (Picturesque Hot Springs, Short Gravel Road, 20 Minute Hike)
5* Seljalandsfoss (Waterfall You Can Walk Behind)
5* Gljúfrafoss (Hidden Waterfall in a Canyon Past Seljalandsfoss)


SNÆFELLSNES PENINSULA / WEST FJORDS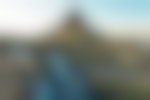 (Kirkjufellsfoss)
3* Berserkjahraun (Lava Fields, Snæfellsnes)
5* Kirkjufellsfoss (Photogenic Mountain with Waterfalls, Snæfellsnes)
4* Búðakirkja (Black Church, Snæfellsnes)
4* Svörtuloft Lighthouse (Snæfellsnes, 20 minute gravel drive)
3* Ingjaldshólskirkja (White Church with Red Roof, Snæfellsnes)
4* Hraunfossar (Waterfall)
5* Hornstrandir (Nature Preserve, Ocean Cliffs, 4x4 and Backpacking Required)
4* Hot Springs (Next to Ocean, Westfjords)
3* Dynjandi (Medium Waterfall, Westfjords)
3* Shipwreck (Westfjords)
4* Látrabjarg (Cliffs, Westernmost Point, Westfjords)
2* Ísafjörður (Town, Westfjords)


NORTHERN ICELAND / AKUREYRI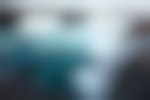 (Godafoss)
5* Hvitserkur (Ocean Rock Formation)
5* Ketubjorg (Waterfall Into Ocean)
4* Glumbær (Huts with Grass On Top)
3* Siglufjörður (Picturesque Village)
3* Botanical Garden (Akureyri)
5* Godafoss (Gorgeous Wide Waterfall)
3* Myvatn (Hofdi, Lava Pillars on Lake)
4* Hverfjall (Volcanic Crater, Myvatn, 45 minute hike one way, short gravel road)
4* Myvatn Nature Baths (Hot Springs, $28/person)
3* Námafjall (Orange Cooled Lava Landscape, Myvatn Area)
5* Hverarond (Geothermal Pools, Myvatn Area)
3* Krafla (Volcanic Crater Lake, Myvatn Area)
5* Dettifoss (Very Large Waterfall, Myvatn Area)
3* Seydisfjordur (Town with Waterfall near Ocean)
4* Gufufoss (Waterfall on way to Seydisfjordur)
5* Litlanesfoss (Waterfall With Basalt Columns, 30 minute hike each way)
4* Hengifoss (Large Waterfall past Litlanesfoss 1.5 hour hike each way)
Hopefully this guide was helpful and you have a blast driving Iceland's Ring Road! Enjoy!
We want to acknowledge and thank the past, present, and future generations of all Native Nations and Indigenous Peoples whose ancestral lands we travel, explore, and play on. Always practice Leave No Trace ethics on your adventures and follow local regulations. Please explore responsibly!
Do you love the outdoors?
Yep, us too. That's why we send you the best local adventures, stories, and expert advice, right to your inbox.