The One Thing You Should Always Bring With You
Forget all the gear. Bring a sense of adventure.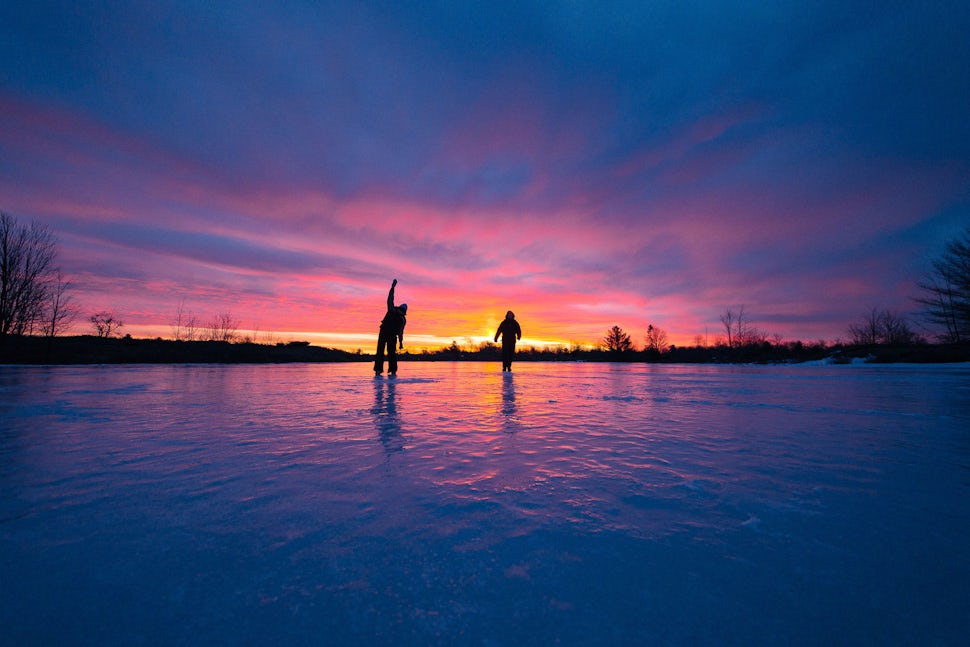 I can get lost in the world of gear. Every now and then I surround myself with words like 'ultralight' and 'power fill' and end up looking at products that are designed for elite mountaineers and completely unrelated to the trips I'm currently planning. Which wouldn't be too much of an issue except outdoor industry companies do such a good job marketing those products that I end up with a sense of necessity.
Things I didn't even know existed are suddenly things that I need.
And not just things that I need, but things that are related to my identity as an outdoor enthusiast—like if I'm really into winter backcountry camping, I should have the latest down tech outerwear. I forget that I've worn the same winter boots since I started high school, or that I camped out in the Arctic tundra when I was 18 with a summer sleeping bag and no sleeping pad.
Sometimes I need a reminder that adventure isn't about gear, and that reminder happened this weekend. I went home and planned a winter overnight with my siblings—and in the process of travelling and packing forgot the following items: a sleeping pad, tripod, memory card, headlamp, first aid kit and tarp.
Seriously. I was a night photographer with no tripod, a winter camper with no sleeping pad. I didn't fit into any of the traditional marketing imagery—and I went out anyway. That's what I want you to take away. As important as gear is and as useful as it is for adventurers to share their knowledge and experience and to rep high-quality industry leaders, sometimes it's also important to remember what really matters is just getting out there, with whatever you have.
A summer sleeping pad in -10 ºC doesn't matter if you've brought a spirit of adventure with you.
So here's where we went and what we saw. I wrote about camping out in January and this is my next wild night surrounded by snow and stars. I hope it inspires you to get outside as the spring season begins.
As Dusk Fell
Queen Elizabeth II Wildlands Provincial Park stretches out in the wilderness north and west of the property where I grew up. It was a vast pine forest before it was brutally logged and swept by severe forest fires. By the end of the 19th century, the land was marked by scarred barren rock—the terrain I know today.
My siblings and I headed out after dinner. The sun disappeared behind clouds in the west and the air turned blue as the roadside forest gave way to snow-covered rock and ice. My backpack felt light with only low-density sleeping gear compared to the long-distance hiking kit I was used to. I expected walking on the flat ice to be easier than bushwhacking through the surrounding scrubland, but the now-gone sun had melted its surface into a slick.
I walked carefully, adjusting the white balance of my camera with the dusk's changing light. The sound of the highway faded in the distance.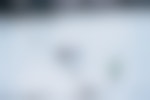 As Coyotes Howled
The air had felt a little too warm while we had hiked in the light of the day. As night approached, however, the temperature fell. We sat close to the campfire, warming our palms against the flames while the night air pressed coolly against the backs of our hands. The stars came out—at first one by one, then suddenly when I looked away from the fire there they all were. Orion, Ursa Major, Andromeda.
"First one to see a dozen shooting stars wins," Sarah declared.
"I haven't seen any," I said, pretending to be mournful.
"Me neither," added Daniel.
"Well me neither," said Sarah, "so we've all got a fair shot."
I had been excited to set up camp at the edge of a frozen lake, but at this time of night it didn't make a difference. The world was a single campfire and a thousand stars, and that was it. We could have been anywhere. At one point I mistook the snow below us for sand, and in my mind our frozen lake became a summer ocean.
We flickered in the light, trading laughter-edged stories and sipping hot chocolate. Our conversation halted only once when the sound of coyotes howling echoed in the distance. I looked up from the flames to meet the eyes of my siblings, each of us smiling to be witness to the sound and feeling of wildness. The coyotes faded but we remained quiet, listening to the rare stillness of an Ontario night with no mosquitos buzzing or frogs singing.
Suddenly a coyote howled again, and the sound was so loud it could have been metres away. I imagined him just out of our sight, his cautious eyes reflecting the firelight as he considered our appearance in his territory.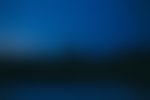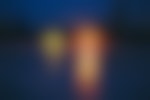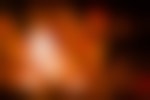 We stayed up later than we expected to, but at last the embers had burned so low that the cold of the night was unavoidable. We turned on a flashlight, covered the fire with snow and crept into the waiting warmth of our sleeping bags.

As the Sun Rose
My phone vibrated in my pocket a half hour before the sunrise. I lingered in my sleeping bag but at last started dressing in a flurry of zippers. Daniel was the first one out of the tent, and through the door I saw a grey sky.
"Cloudy?" I asked, somewhat disappointed.
"Cloudy," he confirmed, "but I don't think you'll mind."
Puzzled by his response, and increasingly puzzled by Sarah's gasp of wonder when she followed him out. I finished putting on my layers, turned off the recurring alarm on my phone and stepped out onto the ice. The sky overhead was blue-grey. The sky in the east was glowing.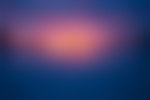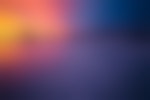 I've seen enough sunrises to know that clouds offer more dramatic colours and textures than a clear sky; and to know that it's rare that a wide cloud bank leaves enough of a gap on the horizon to let the colours of the sun through.
This sunrise was dramatic, and it was rare. A thousand hues of purple, pink, orange and yellow lit up the sky over a backdrop of blue, and every single one of those colours reflected on the ice beneath our feet. We were statues, we were air currents. We were standing in the sky, frozen amidst ever-changing clouds and the silent movement of the earth towards a new season and the dawn of another day.
I took photos. My siblings stood by themselves. The ice pressed as hard as the cold night against our boots, and the sun rose. As it always does.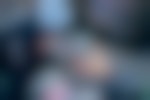 Sarah relit the fire and heated water for oatmeal and coffee while Daniel and I packed the bags. The sun faded behind the clouds. We kept all our layers on as we made sure our site was as we had found it and departed back across the frozen lake.
We were quiet until we climbed up the first beaver dam and Daniel broke the silence. "What's the difference between a wolf howl and a coyote howl?" And then we were talking like we had before, reminiscing about animal tracks and night stars.
The sun was gone. The ice wouldn't last much longer. But the QEII Wildlands felt a little bit richer, a little bit wilder. We left the landscape for the hibernating animals who were soon to wake, and the howling coyotes whose territory we had visited.
We want to acknowledge and thank the past, present, and future generations of all Native Nations and Indigenous Peoples whose ancestral lands we travel, explore, and play on. Always practice Leave No Trace ethics on your adventures and follow local regulations. Please explore responsibly!
Do you love the outdoors?
Yep, us too. That's why we send you the best local adventures, stories, and expert advice, right to your inbox.