Everything You'll Need for Home-Cooked Meals in Camp
A guide to meal prep and campground cooking that will fill your meals with flavor.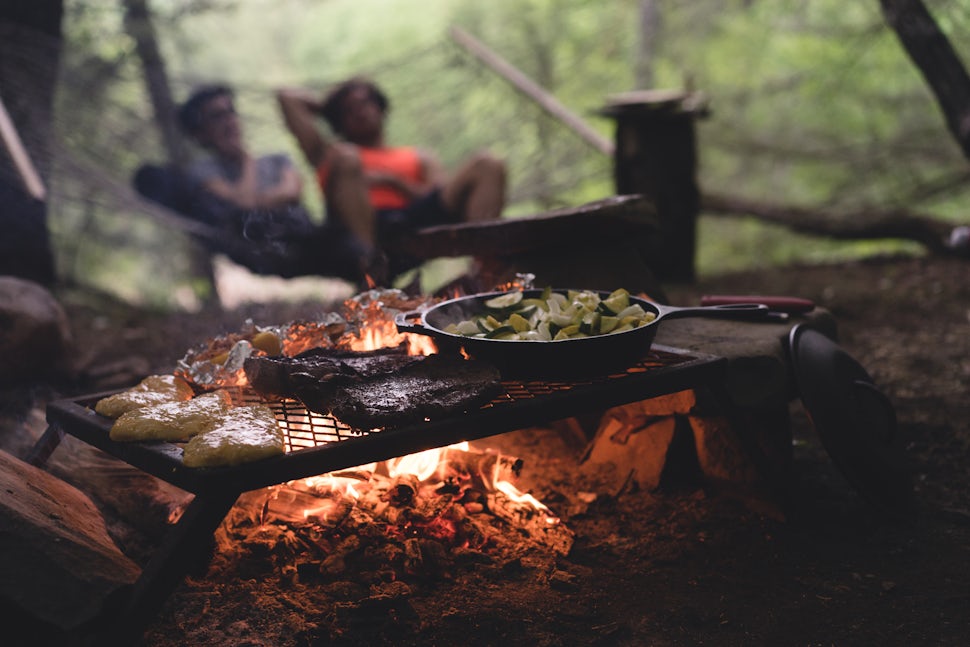 The 2010s were my decade of vitality. After a few years of college-addled abuse, I revamped my lifestyle to include a pretty strict regimen of nutrition and exercise. Ten years later, I'm (mostly) still going strong, but along the way I discovered that backpacking and camping food can be, shall we say, nutritionally challenging when you're prioritizing health.
That's because obtaining enough whole-foods nutrition density from shelf-stable meals is next to impossible within the scope of what the market offers ready-made. That is changing somewhat with startups like Portland-based Fernweh. Still, the broad majority of camping and backpacker meals are too salty and too far removed from the vitality that I like to associate with my food. ("Vitality" is just my catch-phrase for food that is close to the source and minimally processed.)
To unlock the best nutritional value in the food you take with you on the road, you have to ditch prepackaged meals and prep your food yourself. The culinary style is different from typical frontcountry fare, but it doesn't have to lack in flavor or freshness, nor does it necessarily have to shirk on fresh ingredients.
With the right tools and a willingness to learn, your meals in camp can be every bit as vibrant and delicious as your meals at home.
Here's what you need to get started.
Find Your Favorite Campground Recipes
For aspiring campground chefs, options abound. It's usually pretty easy to adapt what you make at home for the shelf conditions in camp, but if you're unseasoned, then there are several fantastic options around the web to inspire your campground cooking.
Develop a Prep Kitchen
Any chef worth their salt will frontload the prep work when preparing a meal. Example: brining chicken; any type of steak marinade; chopping vegetables and storing them in recipe-appropriate portions. Such is also the case for a great campground meal. Different strokes for different folks, as they say, and you can invest as much or as little time as you like, but a little effort ahead of time goes a long way, and it might help you save a few bucks in the bank and an hour or two prepping meals in camp.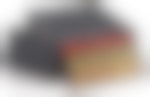 The Excalibur 2400 Electric Food Dehydrator. Photo courtesy of Amazon.
Get a Dehydrator
A few years back, I planned to eat salmon wraps with tabbouli 3 days deep into Bears Ears National Monument. Great idea (trust me, it was), but how would I get parsley and tomatoes into the backcountry without wilting like an autumn leaf?
Dehydrating your food prior to a trip is the single most useful strategy for delicious campground meals. The amount of time you can stretch fresh foods with a cooler and quick grocery store access is significantly longer than you might expect; I've kept some perishable foods, like eggs, for several days at a time without consequence. But still, your campground pantry is easier to manage with foods that are stable for longer periods of time.
Tabbouli, compared to most dehydrated foods, is relatively labor intensive, but campground delicacies like dried mango are set-and-forget items, and you can get very creative with dried fruit. Slice them and let them dry in delicious wedges, or puree them with a fruit medley to create fruit "leathers" that are a rainbow of flavor and color.
Pro tip: No dehydrator? Don't worry. I dehydrated my parsley in an oven set below 200 degrees, and you may be able to use one as a substitute for your meals.
Recommended: Excalibur 2400 Electric Food Dehydrator (4-tray, $149.76).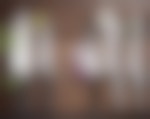 Photo courtesy of Williams Sonoma.
Buy a Legit Chef's Knife

Regardless of whether you're in camp or in the kitchen, a rock-solid, sharp chef's knife is an indispensable investment. A multitool is great for little things like cheese and salami by the trailside, but for an item like onions, it becomes a cumbersome and inaccurate tool that might just get you hurt. In tandem with a cutting board, a proper knife will greatly simplify necessary prep beforehand and on-site, making it quicker, safer, and more precise.
Pro tip: Don't skimp. There's nothing more frustrating than a cheap knife that loses its edge. Buy something that will last a lifetime, and learn how to maintain it. A chef's knife is a great investment, and it needs to be cared for with regular sharpening on a whetstone and a few other best practices.
Recommended: An 8-inch Wüstof Classic Chef's Knife ($119.95) and a size-appropriate protective sheath.
Save Those Takeout Containers
If you don't already, keep every container you get with your Chinese takeout. Not only is it better for the planet to keep that plastic out of the landfill—or, welp, the oceans—your neighborly food joint is basically giving you free Tupperware. In the campground, these little containers are indispensable for prep that you want to take care of beforehand. Need three tomatoes sliced and diced? If you hold on to the containers you get with your pad thai, you'll have an easy way to store them in the cooler. As an added benefit, they're often watertight, meaning you can often safely store liquids if needed.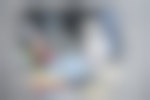 Photo by Matthew Eaton.
Organize Your Gear
Weekends are precious, and the last thing you want to do on a Friday afternoon is scramble for missing kitchen items. The Outbound Collective contributor Matthew Eaton suggests a grab-and-go gear kit, and the advice is very useful. Invest in sealable containers to store small spices and other sundries, and keep everything else contained in one place in a large, sealable crate.
Build a Spice Kit
You might consider buying an all-in-one spice kit that offers a variety of storage options, but what you put in your spice kit will likely vary compared to your peers, if not with each trip you take. Plus, it appears that brands offer fewer of those all-in-one options. Below is a shortlist of likely staples, but take a few moments to build out what you anticipate you'll need for the recipes you know and love.
A travel kit, storage containers, and/or organizing pouch to keep everything together (recommendations below)
Salt: get creative here with grain sizes, like Maldon's, a large-flake finishing sea salt, delicious on that avocado I know you're taking with you, or smoked salts, which add flavor without adding weight
Pepper
Cumin
Red chili pepper
Garlic powder
Curry powder, five spice, or similar spice blends
Miso powder
Olive oil
Agave or maple syrup
Raw or brown sugar (not technically "on diet," but I usually still bring it along)
Powdered creamer (if you're a coffee enthusiast)
Condiment packets: pack them beforehand or pick them up from the gas station or grocery store on the way
Anything else you'd love to season your foods with!
Pro tip: If you cook bacon on the regular, you should absolutely filter out leftover bacon bits and save the rendered fat. It keeps in a refrigerator for 6 months. You can use it as a butter or oil substitute to add a burst of flavor to your camp meals, and it can serve a variety of other useful functions.
Recommended: Nalgene's storage jars are best for dry goods ($4.19 for an 8-ounce jar). Nalgene's medium travel kit ($9.40) offers a good assortment of containers for liquids. To keep everything in one place, Eagle Creek's Pack-It Wallaby ($36.95) or Pack-It Specter Quick Trip ($24.95) are good options.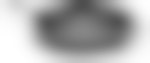 Photo courtesy of REI.
Round Out Your Toolkit
On the road, you have significantly more leeway in the type of gear you can bring than on the trail. Take advantage of it. Not only will you be able to bring a heavier, more versatile two-burner stove, but it's highly likely that you'll have a campfire at your disposal, if not a grill top as well.
Most important, perhaps, is a cast-iron pan. Firstly, the dang thing is indestructible. You can use it on anything that can hold it upright (they're pretty heavy), including a campfire and any derivative thereof, open flame or hot ember. But secondly, cast iron is actually a source of dietary iron, imbuing the foods it cooks with trace amounts of the essential mineral. Just be careful when cooking liquid-heavy acidic foods, like tomato sauce, which absorb heavier amounts of iron. Some experts also recommend against cooking in cast iron for children, who are more susceptible to iron toxicity.
Two-burner stove, like a Camp Chef or a Eureka
Fuel
Cast-iron pan and lid (buy them separately)
Durable, reusable flatware
Durable, reusable utensils
Chef's knife
Protective sheath
Cutting board
Insulated mitts for grabbing hot items
Tongs
Silicon spatula
Pro tip: Season your cast iron every time you use it! Over time, a non-sticking surface will develop. A non-stick pan is a suitable, if more delicate, alternative. Do not use it on campfires.
Recommended: Lodge Cast-Iron Skillet, 12 inches ($31.95) is perfect. Don't forget to buy a lid.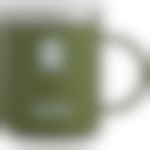 Photo courtesy of Backcountry.
Drinkware
So much of my camping contentment comes from beverages. While I'm most partial to a pull of espresso and a shot of bourbon (usually separately), in camp I can usually get only one of those things reliably. Fortunately, it's the one that also dulls pain and disinfects wounds. Coffee is your own kind of adventure; you have many options. Whether it's French press or a pourover, you'll need a few items to go alongside your drinkware standards.
Insulated mug
Thermos
Coffee apparatus of preference
Coffee filters, if necessary
Coffee grounds
Flask
Water bottle
Large canteen or dromedary: depending on the destination and duration, I have taken as much as a 6-gallon reserve with me, though this is generous for most trips
Pro tip: If you're keen on hot beverages, pack an immersion water heater. They plug into your car's utility outlet and quickly warm water for whatever you need.
Recommended: Hydroflask 12-ounce Coffee Mug ($29.95).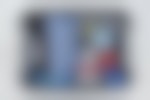 Photo by Matthew Eaton.
Storage and Other Necessities
You're almost there, but you need just a few more things to round out your camping kitchen kit. With everything together, you can just pack everything up and have it ready to go for when adventure calls. Bon appétit, mes amis!
Dr. Bronners Soap (or wipes—remember to pack them out!)
Microfiber towel or handkerchief
Paracord
Foil
Trash bag (please reuse!)
Hand sanitizer
Sealable storage container
Recommended: Rubbermaid Action Packer, 24 gallon ($39.95).
Campground Kitchen Checklist
Use this checklist to get everything you need together.
Cover photo by Myles Tan/Unsplash.

We want to acknowledge and thank the past, present, and future generations of all Native Nations and Indigenous Peoples whose ancestral lands we travel, explore, and play on. Always practice Leave No Trace ethics on your adventures and follow local regulations. Please explore responsibly!
Do you love the outdoors?
Yep, us too. That's why we send you the best local adventures, stories, and expert advice, right to your inbox.