8 Amazing national park lakes to explore this Summer
Head to these national park lakes to cool off and enjoy the view.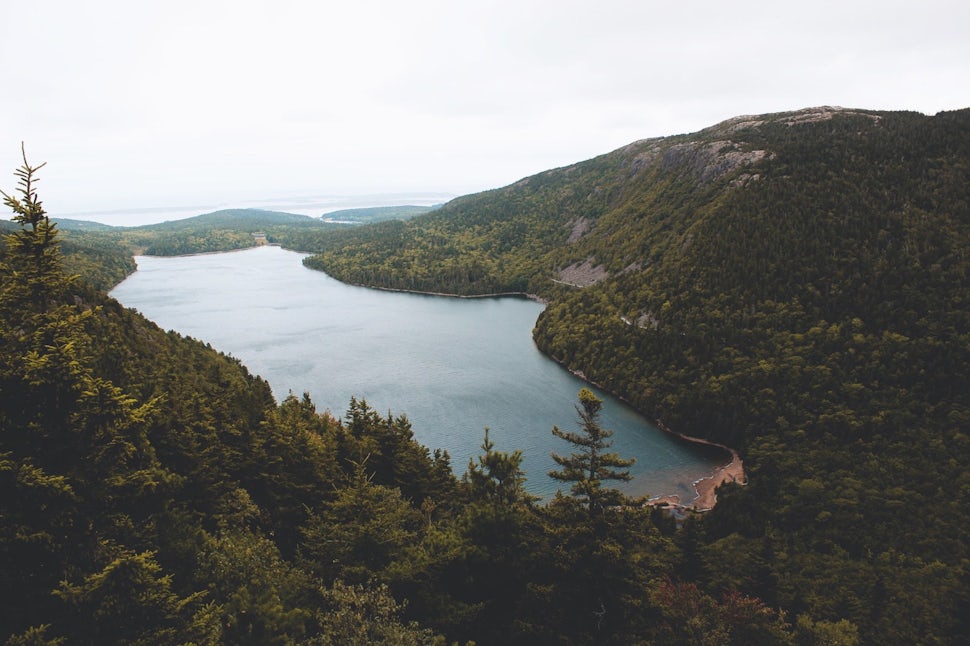 Millions of visitors head to national parks in the summer to hike, bike, camp, and swim. Make the most of the season and spend time on, in, or near public land lakes! Here are eight where you can enjoy great views, cool off, and even spend the night getting to know our national park system.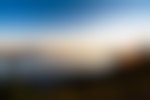 Crater Lake in Crater Lake National Park is five miles wide by six miles long and one of the deepest lakes in the world! It was created when the volcano Mount Mazama collapsed. Visitors travel here for beautiful views at all times, but the sunrise and sunset are especially memorable.
Snowshoe along the rim in the winter and spring and hike the rest of the year! The water is an incredible array of blues that pictures don't do justice. It's important to note there can be snow here into the summer months, so bring appropriate layers and gear (like trekking poles and hiking boots) if you plan to hike!
Nearby adventures:
Snowshoe or XC Ski to Watchman Overlook - This 8-mile, 500-foot out-and-back trail is a beautiful winter experience. You'll start at Rim Village and travel on West Rim Drive before snowshoeing or skiing to the saddle between Hillman Peak and The Watchman. Here, you can see Wizard Island! If you get tired or conditions aren't great, you can shorten the adventure to Discover Point creating a 2.4-mile roundtrip. Check out Crater Lake weather and road condition alerts before visiting.
Bike around Crater Lake - This 40-mile ride includes long ascents and descents, around 5,200 feet of elevation gain, and a 7,900-foot peak! If you want a closer look at the area and don't want to circumnavigate the water by car, hop on your bike! Plus, there are car-free days each year where bikers can roam without concern for roving motorists.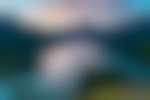 Diablo Lake in North Cascades National Park was created by Diablo Dam, which siphons water from the Skagit River. The water has a unique greenish color and is home to bull, brook, rainbow, and cutthroat trout! The lake is surrounded by mountains, creating gorgeous views in every direction. Nearby Ross and Gorge Lakes are also great places to spend time near the water.
Nearby adventures:
Camp in the North Cascades at Diablo Lake - Set up camp to enjoy this beautiful place for more than a couple of hours! This first-come, first-serve campground is right by the lake and features large campsites. Checkout is at noon, so consider arriving around 11:30 to ensure you can grab a site for the evening. Set up camp and head off on a hike!
Canoe Diablo Lake - Get out on the water to explore hidden coves and bays in this North Cascades gem. Many visitors launch canoes, kayaks, or paddleboards and aim for the islands in the center of Diablo Lake. It's neat to see Diablo Dam from the water but steer clear for safety. Get up early and hit the water to catch a sunrise and enjoy generally calmer conditions.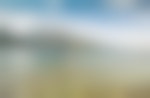 Jenny Lake is surrounded by mountains in Grand Teton National Park. It is named after a Shoshone Native American woman who assisted with the Hayden Expedition doing a geological survey here in 1872.

From the east shore of the lake, you can see Teewinot Mountain, Mount St. John, and into Cascade Canyon. Look to the west to see into Jackson Hole Valley. The lake is 1,191 acres, and around 256 feet deep. It's a great spot for boating (motorized and non-motorized traffic is allowed), and people fish for lake and cutthroat trout.

Visitors flock to Jenny Lake - especially in the summer - so come early to grab a spot in the parking lot and on the shore. Cars can park along the road leading to the lot if it is full, so long as they fully pull off the shoulder of the road.
Nearby adventures:
Hike the Jenny Lake Loop- This 7.82-mile loop hike with 682 feet of elevation change has incredible views of the Teton Range! Many marmots call the mountain home, and you may even spot a moose! Plan for mosquitoes by bringing bug spray, insect repelling clothing, or wearing clothing to cover exposed skin. Keep in mind snow can last around the lake until well into spring.
Wear footwear with good traction, and consider removable gators to protect your ankles and lower legs on particularly snowy years. Contact the visitor center for information on whether these extra precautions are necessary when you visit. If you get tired or what to cut your loop short, take the shuttle boat across the lake back to your starting point near Cascade Canyon Trailhead. Shuttles run every 10-15 minutes, and there are no reservations.
Hike to Jenny Lake's Inspiration Point - This 2.20-mile out-and-back hike has around 450 feet of elevation gain and requires a boat ride across the lake or a walk around the lake (see above) to reach the start of the trail. You'll hike this well-maintained trail through beautiful pine forest and past a waterfall (check out Hidden Falls off a side trail). One Outbound user called this hike a "classic Teton experience" thanks to the incredible views.
Note: Do not feed the wildlife even if they are cute (lookin' at you, marmots!). Conditioning them to expect food from humans may negatively affect their health.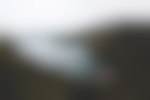 Jordan Pond in Acadia National Park is 187 acres and about 150 feet deep. It's the largest lake in the park and also the deepest! From here, you can see The Bubbles - North and South - two mountains to the north. The lake is the drinking water source for Seal Harbor, so motorized boats over ten horsepower and swimming are not allowed. Stoked on history? Check out the carriage roads surrounding the pond, where you can bike or walk along the paths.

Nearby adventures:
Hike the Bubbles Divide Trail to Bubble Rock in Acadia NP - This 1.16-mile out-and-back hike with 300 feet of elevation is a great spot for families looking for a day hike in this beautiful national park. Hikers will enjoy seeing Eagle Lake and Jordan Pond and checking out Bubble Rock. This boulder sits at the summit of South Bubble, where a glacier left it precariously perched. Watch the sides of the trail for blueberries if you visit in the summer!
Jordan Pond House - Head to this adorable tea house and restaurant on the Southern end of Jordan Pond to enjoy tea and popovers on Mount Desert Island. This establishment has been in business since the 1890s and serves a tea time menu (salad, popovers, and incredible desserts) and a dinner menu (lobster, mussels, tenderloin, risotto, and more). Note: This is not a spot to stop for phone service and wifi - both are sporadic at best.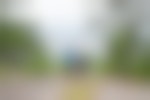 Visit Voyageurs National Park in Minnesota to glimpse life when French-Canadian fur traders roamed the area. This northern part of the state is covered in large lakes, islands, rock faces, and evergreen trees across 218,055 acres. Paddle a canoe or get a ride on a boat for a guided tour during the summer and fall. Rent a houseboat and camp on a remote island or hike to a backcountry campsite and fall asleep to calling loons.
Large parts of the park, including Kabetogama Peninsula, are only accessible by boat or snowmobile, ski, or snowshoe in the winter. Kabetogama is one of four large lakes (Rainy, Namakan, and Sand Point) entirely or mostly within park boundaries.

Nearby adventures:
Participate in the Old North Canoe Program in Voyageurs National Park - Want to know what it was like for fur traders? Join park staff in period clothing as you paddle a 26-foot birch bark canoe and listen to tales of local history told in French accents. Make reservations to join in at the Rainy Lake or Ash River Visitor Centers.

Hike Blind Ash Bay Trail in Voyageurs NP - This four-mile out-and-back path goes through evergreen trees, ferns, and plentiful wild berry bushes in the summer. There are several lake overlooks to stop and enjoy the water view, and kiddos love climbing the rocks here. Visitors can pick up to five pounds of berries per day, so consider bringing a container to pick your fill! Raspberries and blueberries are excellent additions to camping pancakes!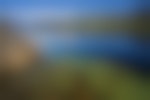 Lake McDonald in Glacier National Park is almost 500 feet deep and 10 miles long. This massive waterway was created when glaciers made the valley hundreds of years ago. The valley is also home to beautiful waterfalls and surrounded by mountains and the Continental Divide. Red Cedar and Hemlock trees grow well in this lush climate, and many species of wildlife live here, like mule deer, mountain goats, elk, and bighorn sheep.
Nearby adventures:
Hike the Rocky Point Trail - This 2.04-mile out-and-back hike in West Glacier has 350 feet of elevation gain and follows the west shore of Lake McDonald. The trail has ample signage making it easy to follow the path through the woods, past a stream, and to the lake. Many visitors bring lunch and have a picnic after cooling off with a swim off Rocky Point.

Kayak Lake McDonald - Bring a vessel or rent a kayak on the shore and spend a few hours or a day on the water. Pack a lunch or some snacks and paddle to the island, where you can soak up the views of Glacier National Park. The blue-green water here is unforgettable! One Outbound user noted, "Lake McDonald is a cold lake, but on a hot day, don't let the rumors stop you from jumping in!"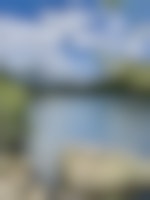 Visit Rocky Mountain National Park to experience incredible alpine lakes among towering rock features. Here, you can swim in, paddle on, and see lakes at altitude! Emerald Lake is one of the more popular lakes in this park, so head out early or stay late if you want some time without a lot of people. Expect steady elevation gain past several lakes to reach Emerald, a beautiful waterway with some fun boulders kiddos love playing around.
Nearby adventure:

Nymph, Dream, Emerald, and Haiyaha Lakes - You can check out four lakes in one hike on this 4.51-mile out-and-back trail! The path is partially paved and well-maintained, but some switchbacks and rocks require careful navigation. Many visitors start at Bear Lake, but those looking for lower crowds should head there last. Pets are not allowed on Rocky Mountain National Park trails, so leave your pup at home or with someone you trust.
Note: Weather is notorious for changing quickly in the Rockies. Always check the forecast on the day of your adventure and throughout your time here. Summer storms often happen after noon, and the park service recommends trying to return to a trailhead by 12 p.m. to avoid lightning.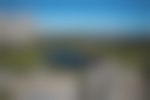 Hike out early on this 14.14-mile trail with over 1,700 feet of elevation gain to watch the sunrise over Ragged Peak and Mount Conness! Or, stay the night at a campsite to catch stars unimpeded by outside light. This path winds into the high country and past Lower and Middle Young Lakes. Upper Young Lake has the best views due to its elevation, so keep walking! Outbound users noted some of their favorite Yosemite National Park campsites are in this area of Tuolumne Meadows. (But they won't share which ones... you have to find them yourself!)
Nearby adventures:
Mt. Conness - Spend a more time in this spectacular place by backpacking for three days and two notes along this Mt. Connes route. The hike is 19.03 miles out-and-back with 5,400 feet of elevation gain, and while some may make it a day hike, why not camp for at least a night to really enjoy the experience? Park at Lembert Dome Parking Lot and follow the Dog Lake trail toward Young Lakes. Camp at the ledge campsite about seven miles in.
If you want to climb, follow the climbers trail through the trees to Mt. Conness, where you can climb class 2/3 routes or scrambles. The summit is 12,648 feet, and there is some exposure here, so make sure you're confident in your abilities to navigate at height if you attempt the top.
Dog Lake Loop - Take the shuttle to the center of Tuolumne Meadows, where you can walk this 3.71-mile out-and-back hike to Dog Lake. The trail starts at 8,500 feet and is steep for the first 3/4 of a mile before largely leveling out to reach Dog Lake at 9,240 feet. This walk is less popular than many others in the area and a great option if you want beautiful views of Cathedral Peak with fewer fellow visitors. Expect picnic tables and bathrooms at the trailhead, but bring plenty of water to combat the physical toll of exertion at elevation.
Download the Outbound App to read adventure reviews, download offline maps, and check out community photos!

Feature photo: Hike around Jordan Pond by Lisa Black
We want to acknowledge and thank the past, present, and future generations of all Native Nations and Indigenous Peoples whose ancestral lands we travel, explore, and play on. Always practice Leave No Trace ethics on your adventures and follow local regulations. Please explore responsibly!
Do you love the outdoors?
Yep, us too. That's why we send you the best local adventures, stories, and expert advice, right to your inbox.