A Beginner's Guide to Your First Campout
A quick and dirty guide to your first campout to help you combat your worries and leave them where they belong.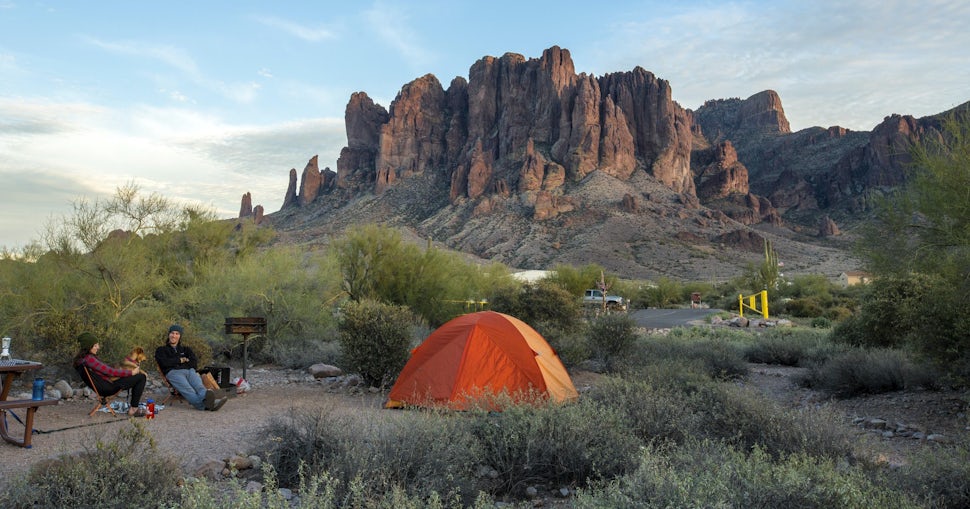 If you're a first-time camper, you may be experiencing a wide range of emotions about how to plan your first campout: anticipation, anxiety, overwhelm, uncertainty, among others. Like someone in love, you should expect to smell dirty feet, and you should know now that there are some things you just can't do anything to prevent—that's part of the adventure!
Be Mindful of Your Impact
Before you go, review and follow the principles of Leave No Trace.
Find a Place to Go
For your first camping trip, you might want to survey your friends about where they've been and would recommend. Otherwise, focus on a low-risk and easily accessed landscape within an hour or two that sounds interesting to you. If you already have a trip planned, skip this section to our list of camping essentials at the bottom of this article.
Once you've made that determination, search around for the corresponding management entity to find reservable campgrounds. There are several platforms to look out for:
Be forewarned: Unless your preference is to find a site that isn't highly visited throughout the year, you'll find that the best sites, perhaps ALL sites, will be unavailable within the booking window that you want. You're fighting more than crowds; these days, you may also compete with bots developed specifically to refresh campground availability and snatch last-minute sites. There really isn't any way to functionally compete with this.
Some reservations are just prized and highly competitive. For that reason, keep an eye out for first-come, first-served campgrounds that limit their online availability. They will still be listed online as "first-come, first-served" campgrounds. Whether plan A or B, expect to arrive first thing in the morning to secure the best, or any, campsite, or plan your trip to occur during quieter parts of the season (generally, late spring, early fall, and weekdays).
Choose Your Camping Style
Finding a great campground is a matter of amenities.
Premium Campgrounds
Though they are not officially referred to in this way, premium campgrounds are more lavish than average and may include services like Wi-Fi, showers with hot water, laundry facilities, and a convenience store. Prices vary but may range anywhere from $30-60 per site per night. It depends. They may also include reservable yurts or cabins at a higher fee.
+ Creature comforts, campground activities, best for anxious campers
– Noisy and expensive or quiet and very expensive, may be busy and hard to reserve
Basic Campgrounds
The vast majority of campgrounds typically include a numbered tent site, tent pad, picnic table, fire pit or barbecue, and access to restrooms (with or without flush toilets) and other on-site campground facilities (think amphitheaters, boat launches, and sport-centric areas). Many include a grate to cook on, which is great for more satisfying meals.
+ Variety, availability, accessibility, includes basic camping needs, best for beginners
– Busy and hard to reserve
Dispersed Campgrounds
For your first trip, don't use primitive or dispersed campgrounds without an experienced camper. They are typically free, and you get what you pay for. Most are lightly maintained and minimally regulated. They often have no numbered sites (hence "dispersed") and offer a single vault toilet that often won't be stocked with toilet paper. They are often remote and difficult to access (read: difficult to escape). These campgrounds are better for those who have a season or two of camping under their belts.
+ Free, remote, great outdoor access
– No reservations, no amenities, often limited RV access, far from emergency services
What You'll Need
When you're camping out of your car, you can take as much as you can fit in the trunk. You just don't want to.
During a stay at Big Basin Redwoods State Park near Santa Cruz, California, for example, I saw families with a trailer load of extra gear, second shelters that could fit 15 adults standing up, bikes with training wheels, scooters, inflatable mattresses, mosquito nets, generators and more. Meanwhile, I pitched my tent in peace and dragged the picnic table over to the fire pit in a wild contrast of styles.
Maximalist camping stretches the sense of why camping is valuable in the first place, and if that's your jam you might just to pitch a tent in your backyard. To each their own. The rest of you: just stick to the essentials.
Pro tip: You don't necessarily need to buy everything for your first trip, and you don't need to buy everything full-price. Consider borrowing. REI also has quarterly "garage sales" for used gear. Most other retailers have bargains of some kind.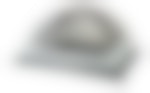 The REI Co-op Half Dome 3+ Tent. Photo courtesy of REI.

Tent + Fly
The most basic camping essential. Some will suggest you lose the fly, others that you should dispense with a tent entirely and sleep in a hammock instead. I love those options and have had very enjoyable camping experiences that way, but a tent and fly is still the fundamental essential for camping, regardless of where you go. Beginner campers just need a basic shelter that's easy to set up and guarantees a modicum of privacy (hence the fly).
Pro tip: Buy a tent sized one person larger than the amount you expect to sleep in it.
Recommend: The REI Half Dome 3+ Tent ($279)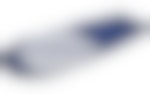 Eureka's Lone Pine 30 Sleeping Bag. Photo courtesy of Backcountry.
Sleeping Bag + Pad
For your first outing, you need a simple bag and pad. Unless you're expecting temps below freezing, a 15- to 20-degree bag is usually a safe balance of thermal capacity and bulk (which you won't have to worry about in a car). A basic pad should be durable and comfortable, and some can be found in wide or tall versions.
Recommend: Eureka Lone Pine 30 Sleeping Bag ($99.95) · Men's | Women's
Therm-a-Rest NeoAir XLite Sleeping Pad ($169.95)

Toiletries
Prepare yourself with a kit to cover essentials that a campground might offer but not actually have. This includes personal items to keep you (relatively) clean, like soap and hand sanitizer and toilet paper—which, despite best intentions, commonly runs out. You must also have basic first aid. Beyond common items like toothpaste and toothbrush, think about the environment you're entering and nuisances that might live there. Stinging and biting insect repellant and sunscreen are absolute essentials, but there may be others.
Pro tip: Liquid soaps and hand sanitizers are preferable to bars of soap and wipes. Less mess, easier cleanup.
Recommend: Thermacell Patio Shield Mosquito Repeller ($24.95)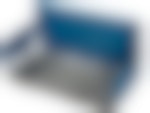 The Eureka Ignite Plus 2-Burner Camp Stove. Photo courtesy of REI.
Kitchenware
How much you bring depends on your culinary preferences. Most campgrounds have some kind of fire-based cooking apparatus; take advantage of it. For other things, a dual-burner stove is fantastic for quick meals, like scrambles (a personal campground favorite), or other such delicate items that need better temperature control and versatility. Alongside your stove, bring along a tight selection of supporting gear; it's easy go overboard with gear you won't use, and items can often serve two purposes.
Pro tip: An immersion water heater can help you save stove fuel and time to prep those cups to tea, hot chocolate, or hot toddies.
Recommend: Eureka Ignite Plus 2-Burner Camp Stove ($144.95)
Camp Storage
An often-overlooked essential, it's extremely useful to have tightly closed storage containers for gear and food—and if you're in bear country, an essential. Campground wildlife is well-adapted to rooting out scraps of food, and they can even infiltrate and exploit locked cars. It is a best practice to store food and kitchen gear in tight-locking containers in your car. Less notable but equally useful, a spice or travel kit will help you consolidate small items that may be packaged at the store in large quantities.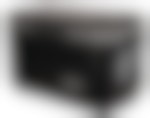 The Coleman Xtreme is perfectly adequate for first-time trips. Photo courtesy of Amazon.

A Humble Cooler
Options vary, but your priority should be thermal insulation. More expensive coolers keep items cool longer, some claiming to stay cool for an entire weekend. In such cases, you can reuse cooler packs you keep in the freezer. Otherwise, buy ice as needed.
Pro tip: Leave the expensive coolers to the moneyed bourgeoisie. First timers will get by just fine with a cooler for less than $100.

Recommend: Coleman Xtreme 70-Quart Cooler (around $50)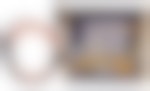 REVEL GEAR string lights. Photo courtesy of REI.
LED String Lights
The more I camp, the more I appreciate campground lighting above and beyond a simple headlamp or a campfire. They set the mood, but practically speaking, they also make it easier to pick out your campsite from the others (or a vast black void full of tree stumps, spiderwebs and uncertainty. Use discretion where campgrounds are unlit and the dark of night is a valuable commodity, as it might be for stargazers.
Recommend: REVEL GEAR Trail Hound 30 ft. Camping Light ($24.95)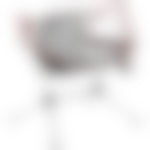 The NEMO Stargaze Recliner. Photo courtesy of Backcountry.
Camp furniture
Campground amenities differ, but the broad majority of campers will be stuck with a picnic table to sit on. That's it, and that's usually not the focal point. (The campfire is.) Camp furniture makes the experience much more enjoyable, and there are several options to choose from. As someone who prefers not to sit, I usually opt for a hammock. Unfortunately, hammocks require trees to suspend them. Most prefer chairs.
Recommend: NEMO Stargaze Recliner Chair ($179.95)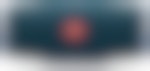 The JBL Charge 4. Photo courtesy of REI.
Wireless Speakers
Use judiciously. If you like loud noises and/or raves, please don't bring your noisy mess to a quiet campground. Just don't. But if you appreciate tunes in the backcountry, it's a nice addition, especially if you camp solo, expect to spend a lot of time around your campground, or expect a lot of downtime.
Recommend: JBL Charge 4 Portable Speaker ($179.95)
Portable Energy
More devices populate the average campground these days, regardless of whether or not they belong. I am modest in what I take with me, but you may decide to bring any number of campground lighting, cell phones, cameras, GPS devices or others. You'll need a thing or two to keep the power on. Rechargeable battery packs are advanced enough to recharge most handheld devices several times over, and that should be enough. If you have a higher power draw, you might consider a small, portable generator.
Recommended: Anker PowerCore ($45.99)
Duct tape and patch kits
From holes in tents to temporary repairs—say, how'd that plastic chair break?—duct tape is a necessity.
Camping Apps
Among the many apps useful for camping, a good astronomy app is perhaps my favorite. The best ones are gyroscopically integrated with your phone, which means you can use them to pan across the night sky, pointing them at interesting unknown objects to determine their origin. They're also updated in real time, which means they'll calibrate themselves to your time and place.
Recommend: Star Walk (free)
Gear Checklist
Use this handy checklist for your first adventure.
Cover photo by Christin Healey.
We want to acknowledge and thank the past, present, and future generations of all Native Nations and Indigenous Peoples whose ancestral lands we travel, explore, and play on. Always practice Leave No Trace ethics on your adventures and follow local regulations. Please explore responsibly!
Do you love the outdoors?
Yep, us too. That's why we send you the best local adventures, stories, and expert advice, right to your inbox.