How to Reserve a Backcountry Permit for Glacier National Park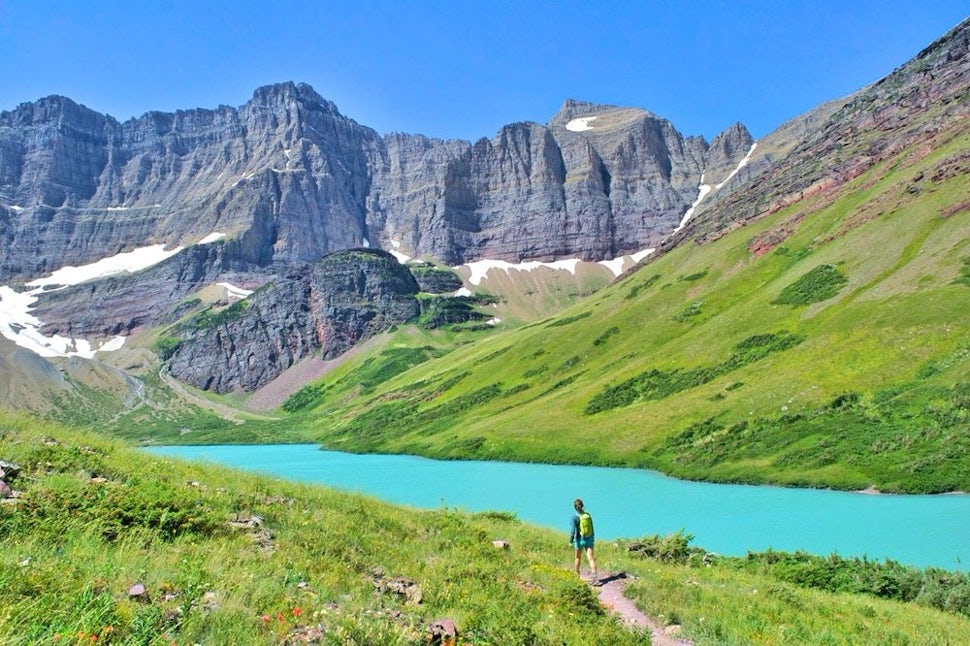 I wish I had an entire year to explore Glacier National Park's backcountry. It's an area I highly recommend visiting to get away from the crowds and experience Glacier in a way not many people get to. While planning our backpacking trip, I read a LOT of websites and clicked (and clicked, and clicked, and clicked) on a TON of links and I will admit I was confused more than once during the process! I'm consolidating all that information in to one post for you here! So lets go!
First things first. You're going to need to pick where you want to backpack. Unfortunately there are WAY too many routes for me to list them out here. My advice is to do some research on your own and check out the map linked below to figure out where the backcountry campgrounds are and what the mileage is between each campground. When you open the map it will be a PDF so you can save it to your computer too.
So, figure out how many days you want to hike and how many miles you want to hike in a day. The three letters in RED show "trailhead entries" and "trailhead exits." You have to choose an entry and exit from these points. The black three letters above each triangle (or tent icon) are campground identifiers - you're going to need these during the reservation process.
One of the most popular overnight backpacking destinations is to Cracker Lake: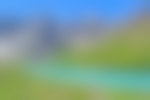 We backpacked to Glenns Lake: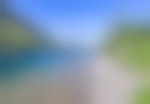 Honestly whatever you do, you can't go wrong. There is NO SUCH THING as a bad view in Glacier National Park!
After you've figure out how many days you'll be there and miles you want to do in a day and selected your route, you're ready to apply for a permit. There are two ways you can apply for a permit: an advanced reservation online or a walk-in permit in the park.
Walk-In Permits:
You can get walk-in permits the day before or the day of your backpacking trip. Half of the back country campgrounds are set aside for walk-in campers but that doesn't mean half of the campgrounds are always available. In the summer months they can get booked up fast. To get a walk in permit make sure to arrive EARLY to one of the visitor centers either the day before (best thing to do) or the day of your trip and have your information ready to go for the permit (what campgrounds you're staying at and mileage). You'll have to pay $7 a night per person for a walk-in permit. No reservation fee will be charged. Visitor centers in the park do not issue permits after 3:30pm. Also know that if you plan on hiking more than 16 miles a day you can only apply for a walk-in permit.
To see a list of campgrounds that are available click the link below. The dates are listed in green at the top of the chart and the numbers below reflect how many campgrounds are available for walk-in permits.
Next up is Advanced Reservations...if you're like us, you will most likely be booking your permits this way. The first time I did this I was confused as shit so I'm going to try my hardest to make this simple for you and add only links you need. Lets go...
Advanced Reservations
Backcountry sites can be reserved in advance starting March 15 of the year for groups of 1-8 campers and March 1 for groups of 9-12 campers. There is a $40 application fee for EACH application you submit (we only submitted one and that was sufficient for us). It takes about a month to hear back from the park. You pay the camping fee ($7 a night per person) when you pick up your permit from a visitor center in the park. They WILL NOT send you your permits in the mail. If you are traveling to Glacier to backpack I highly recommend giving yourself a one day buffer so you have enough time to pick up a permit even if travel plans go awry. Some things to note about advanced reservations:
If you are unable to pick up your permit the day before your trip you LOSE your campground reservations and they become available to the public. THIS HAPPENED TO US* read the very bottom for our experience.
There is a limit of 16 miles per day on advance reservations. If you plan to hike more miles in a day you can only do a walk-in application.
The $40 application fee covers the $10 administrative fee + $30 fulfilled trip request fee for EACH application you submit. If backcountry personnel are unable to award an advance reservation itinerary based upon the itinerary you submit, the $30 fulfilled trip request fee will be refunded. The $10 administrative fee is never refunded.
Okay, before this next step you're going to need to know your group size, how many days you're backpacking for, how many miles you're doing in a day (must be less than 16), what campgrounds you want to stay at (make note of the three letter campground identifiers - you're going to need these during the reservation process) and the trailheads you're using to begin and end your trip at. I also need to add that...
You cannot advance to another campground on your reservation a day early. Read: if you hike faster than you think you will you MUST stop at the campground you booked for that night. You will encounter anywhere from 1-3 rangers while in the backcountry and they will all check your permits, your IDs and ask you questions about your trip. Stick to your itinerary and do not deviate from your plans unless you want to be fined.
Okay, so you have all your info. The next step is to go to www.pay.gov and create an account. This is where you will be submitting your applications and paying your reservation fees. I am linking how to make a reservation below:
Note: if you try to access this form before March 15 it will tell you "We are sorry, this form is currently closed. It will reopen at Mar 15 2018 10:00 AM....." If you hit continue it will take you to the form and you can begin to fill it out. It will save all your information but you will not be able to submit it until March 15.
While filling out the form they will have a link to the backcountry campground map if you forget the three letter identifier for your campground as well as the trailheads. You can save as many forms as you need to and access them whenever you need on the website. They also let you submit multiple itineraries which is nice because it increases your chances of getting a permit.
Good luck!

**Our experience: I made the mistake of planning our first day on the trail on the same day we were flying into Montana. Our flights were delayed and the rental car company screwed up our reservations so we were severely delayed and didn't get into GNP until around 9:00pm. THANKFULLY I reserved a campground at Saint Mary's Lake just in case this happened (literally cannot thank myself enough for doing this). Because we were unable to pick up our permits for our backpacking trip that day (you can pick them up 24 hours before the day you are scheduled to start) our campground reservations were released to the public. There was nothing we could do that night except set up camp and get some sleep. We woke up EARLY the next morning and got to the visitors center the second they opened. I knew our itinerary by heart (I recommend writing it down somewhere) and was able to re-book everything at the visitors center. However, I had to make a few adjustments since we had one less night. I believe we were able to re-secure our permit because the itinerary I planned was not a super popular area of the backcountry. If we had had a permit for Cracker Lake, I'm sure we would have lost it immediately.
We want to acknowledge and thank the past, present, and future generations of all Native Nations and Indigenous Peoples whose ancestral lands we travel, explore, and play on. Always practice Leave No Trace ethics on your adventures and follow local regulations. Please explore responsibly!
Do you love the outdoors?
Yep, us too. That's why we send you the best local adventures, stories, and expert advice, right to your inbox.