Vanlife: How to Survive Your Dream Journey On A Shoestring Budget
The do's, don'ts and hot tips to make the most of your vanlife journey and return in one piece.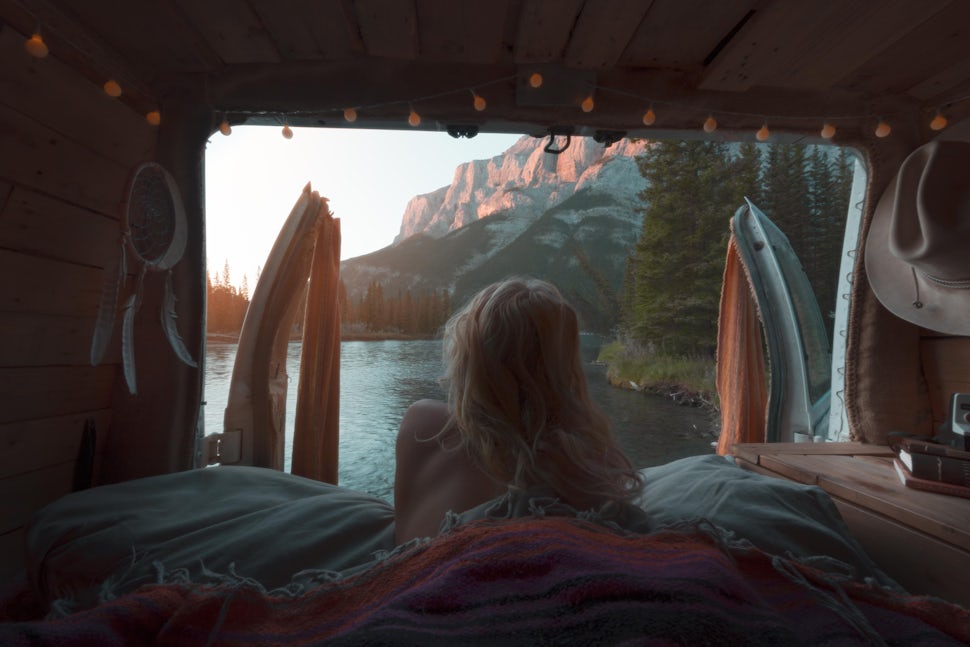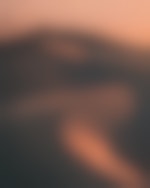 If you had 7 months to roam wherever you wanted on a shoestring budget, where would you go, and what would you do? How would you make the money stretch? With limited space, which gear would you pack? And what adventures would you prioritise?
With the trip of a lifetime at our fingertips, this was the exciting dilemma my partner and I faced as we were finishing up a ski season in Canada. Over the cold winter months, we had converted an old concreting van into our rustic adventure-mobile, and were chomping at the bit to get on the road and explore some of North America's biggest and best natural wonders. With the restrictions of a small budget, the severe lack or storage space in our van, and only a three-month visa in The United States, we loosely put together a plan that would maximise our adventure possibilities, abstain from pillaging our bank accounts before the trip was over, and most importantly give us the opportunity to see as much of the beautiful North American landscape as we could. So where did we go, what did we bring, and how did we make it work? Read on my friends, as this overview will give you an insight into our adventure, some clues of what to expect for your own trip, and some do's and don'ts of living on the road.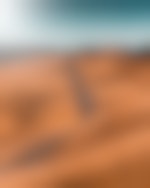 The Route:
- It was still winter in April in Canada so we were headed south bound.
- Unfortunately some national parks were still closed due to the snow so we boosted down to Utah for some sunshine and warmth on our pastey winterised skin.
- All of the Utah national parks were on our list with some national monuments and BLM land thrown in for good measure.
- Arizona has some classic must see places such as Lake Powell, Horseshoe Bend, Grand Canyon, and Sedona, plus hundreds of spots in between so we carefully worked our way through the state.
- Arriving in California, San Diego was our first stop on the coast, where we spent the next few weeks working our way up the coast, until we were cut off by the Big Sur landslides.
- The Eastern Sierra, were always going to be a big drawcard where we hit everything between Death Valley, Alabama Hills, Sequoia and Yosemite. We were completely gobsmacked the entire time.
- Northern Cali, Oregon and Washington coasts always get talked up so we hit those before our 3 month tourist visa in the USA expired.
- The last part of the plan was to base ourselves out of the Canadian Rockies where Banff, Lake Louise, Kananaskis, Jasper and Yoho were all within a quick drive.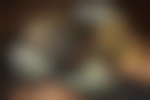 Cutting Costs:
- With fuel being our biggest cost on this trip, ensuring as little zig-zagging and backtracking occurred was pertinent in our planned route.
- Going out for dinner is a pleasure both of us truly enjoy, but this was not a luxury we could afford, so we restricted ourselves to cooking in the van, saving a huge amount of money
- Campground fees for 7 months would be astronomical, some charging up to $30 per site per night, so we vowed to never pay for a place to stay. In the US National Forests and Bureau of Land Management Land is free to camp, so these were our hotspots. In Canada Crown Land, and some recreation sites have free camping spots also. You might end up sleeping next to the road, or in a car park, which are never the most glamorous spots, but again it's a sacrifice to make the trip happen.
- Showering for up to $8 each time was another luxury we cut. Lakes, rivers, or the ocean were our natural bathing spots. Ensure you have some natural environmentally friendly soap and lather up. When the water is freezing, boil some water and have a bucket of warm water waiting for you when you emerge from the icy glacial-melt streams and lakes and the brain freeze is instantly washed away.
- Our activity of choice was hiking. Its free, it gets you to amazing spots, and it gets you out in nature. Although we would love to go rafting, canyoning, or something else guide led, it was a cost we were happy to cut if it meant staying on the road for another week or two.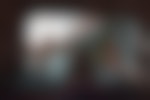 What We Packed:
- Camera Gear – The first thing needed when recording your trip.
- Hiking Equipment – boots, backpacks, sun protection.
- Camping Gear – Tent, sleeping bags, pads, and gas stove.
- Canoe - Ideal for lakeside chills or more adventurous river runs.
- Lights – For a cosy set-up whether you're out camping or back in the van.
- Clothing – planning for winter and summer is always tough with limited space, but our rule was one of each specialised item (rain jacket, big woollen sweater, rain pants), 5 every day items (shirts, pants, shorts), and every pair of underwear we had (which at times we probably used twice… yeah…. whatever, it happens).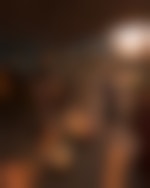 How to Save Space:
- Throw out the cooler (maybe not for everyone) – Neither of us eat meat or dairy so having a cooler/refrigerator was not necessary for us. Only purchasing produce we knew we would eat before it went bad allowed us to skip this bulky space consumer.
- Having a slide out bed along with the captains chairs, gave us ample living room within the van.
- Mounting our water container on the inside of the door allowed us to maximise the cupboard space with other food and daily use items.
- Use every nook and cranny you can find. Our lesser used items can be found stuffed between the wheel arches and the bed, or a pocket of space behind a drawer, every bit of space helps.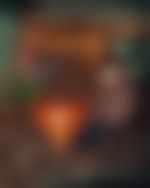 Surviving Being Confined to the Tiny Space of a Van:
- It sounds silly and you may think your relationship with your partner or friend is rock solid, but I guarantee you your relationship will be tested. The smallest of frustrations seem to be magnified in your tiny space.
- Ensure you do your own thing and spend parts of your day on your own adventures. I will walk off to photograph a sunset, my partner will practise yoga. - Remind yourselves these tiny frustrations are only magnified because you have no other worries in the world.
- Your tiny space is your base, so get out and adventure, it's the best way to keep your good vibes flowing.
To continue to follow our journey head to www.instagram.com/j_bonde
We want to acknowledge and thank the past, present, and future generations of all Native Nations and Indigenous Peoples whose ancestral lands we travel, explore, and play on. Always practice Leave No Trace ethics on your adventures and follow local regulations. Please explore responsibly!
Do you love the outdoors?
Yep, us too. That's why we send you the best local adventures, stories, and expert advice, right to your inbox.