Brian and I spent a week exploring the Canadian Rockies this past summer and I was in heaven as there is no shortage of beautiful scenery in Banff National Park. Before flying up to Alberta, Canada, we spent a fair amount of time researching the best places to visit and what the ideal times were for taking great photographs and avoiding the crowds. Here are what we consider to be the best places to visit in Banff.
Best Time to Visit: Sunset, or the late afternoon.
Located just outside the town of Banff, a series of three lakes lie along a system of marshland in the Bow Valley. Because of its calm waters, Vermilion Lakes is a great spot to capture reflection images of Mount Rundle and Sulphur Mountain.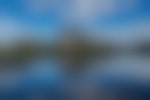 Photo: Julie Boyd

Best Time to Visit: Early morning (before 8:00 a.m.) or late afternoon (after 4:00 p.m.) to beat the crowds. A cloudy or overcast day is ideal for lighting)
Johnston Canyon is perhaps the most popular hike in Banff, and for a good reason. The trail takes visitors along a limestone canyon that has been carved by a cascading creek over the years. The opportunities for seeing beautiful views are endless, and if you know where to look, you may even find a few secret spots along the trail.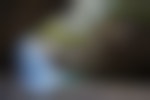 Photo: Julie Boyd

Best Time to Visit: Sunrise – 9:00 a.m. Keep in mind that the road to Moraine Lake is only open from June – October.
This glacially fed lake was on the top of my Banff bucket list, and it's easy to see why. The brilliant blue water abuts the craggy slopes of the Valley of Ten Peaks, creating a beautiful reflection early in the morning. As the sun rises, the water turns turquoise, creating even more opportunities to capture the changing light in this magical place.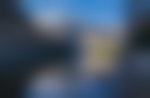 Photo: Julie Boyd

Best Time to Visit: Sunrise – 9:00 a.m.
Another stunning lake with breathtaking mountain reflections in the morning and unbelievable blue hues brought to life by the sun reflecting off the rock floor on the water in the afternoon. If you are hoping to capture reflection shots, make sure you are here before the canoe rentals open up in the morning, as they disturb the calm waters once people start taking them out.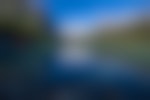 Photo: Julie Boyd

Best Time to Visit: late morning – early afternoon in clear days.
You Photoshopped this picture, right? Nope, the water really is that blue. Mother nature is wonderful, and the turquoise hue of Peyto Lake is just as blue in this image as it is in person. I sat in awe at this vantage point from Bow Summit, and recommend that you do the same to if you are visiting Banff!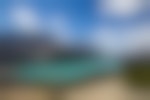 Photo: Julie Boyd

Banff National Park is truly one of the most spectacular places I have ever visited. Brian and I wish we could have spent a least another week or two exploring more of the natural beauty and adventures that lie in the Canadian Rockies. I guess we will just have to go back again soon! 

Published: January 16, 2017
Do you love the outdoors?
Yep, us too. That's why we send you the best local adventures, stories, and expert advice, right to your inbox.