Explore Breathtaking Places All Over The World Staying At Home
A good way to find your flow and motivation and get a fresh perspective while staying at home is traveling. You can now travel to breathtaking places all over the world thanks to technology.​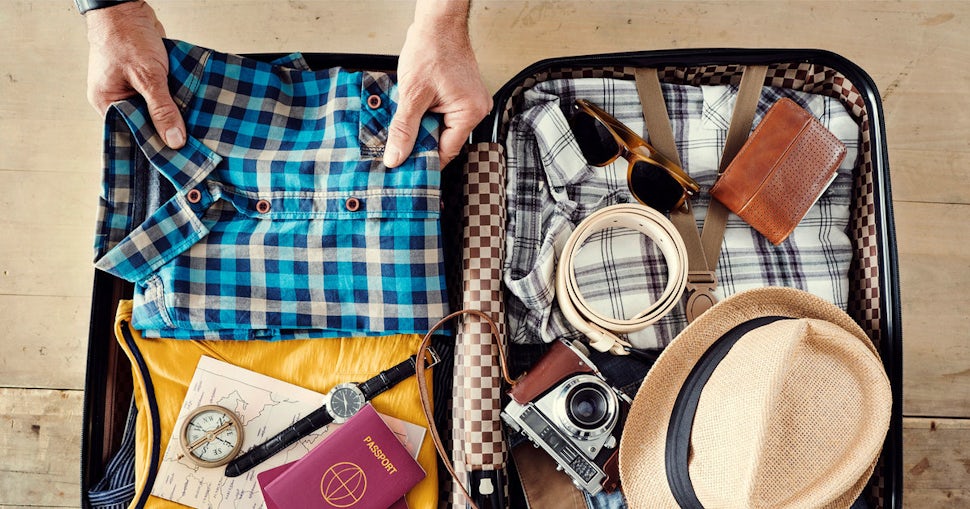 The latest world pandemic took us by surprise. Something that seemed local and inoffensive at the beginning, transformed into a virus that can be lethal and that traveled all over the world. We are now forced to not leave our houses unless necessary and this can have negative effects on our mental health.
Most of us are now forced to work from home and find new ways to boost our mood and motivation. Those who were already working from home can keep their productivity levels high. Others have a hard time finding their flow.
A good way to find your flow and motivation and get a fresh perspective while staying at home is traveling. But with the current traveling restrictions, we are bound to stay in our houses until everything will be safer. The best thing about this is that more and more companies and organizations have shifted their activities online. You can now travel to breathtaking places all over the world thanks to technology.

Even though it's not the same as seeing and exploring them in person, it is a great and safe alternative for these times. There might be places you still haven't visited or places that you have already seen and you can revisit them online.
Because it's so important to keep the physical distance, here are some breathtaking places you can explore while staying at home.
Take Virtual Hikes
Imagine how wonderful it would be to visit the Faroe Islands virtually. Or to take a hike in the Grand Canyon. Or to visit Inca's trail. There are a lot of wonderful places nature offered to us. Not being able to explore the wonders of nature for some time can be depressing and saddening. However, thanks to panoramic videos you can now explore amazing places all over the world.
You can find on YouTube a wide variety of channels that allow you to have a virtual hike. You can choose from locations all over the world, starting in the USA and ending in Europe. If you are an avid hiker, these virtual hikes at high resolution will help you relax and will silence that inner feeling of missing out.
Choose to explore forests, lakes and mountain landscapes from the comfort of your own home.
Explore the Seven Wonders of the World
Seeing at least two of them is probably on everyone's bucket list. However, until we can travel again, we have the chance to explore them virtually. The seven wonders of the world are some amazing and breathtaking places you must see at least once in your lifetime.
Martha Stewart, a freelance writer and my friend, says that she has always wanted to visit the Taj Mahal, the iconic temple and proof of love in India. She even had booked some tickets but she was forced to cancel the trip because of the current world pandemic.
However, being able to take a virtual tour to the Taj Mahal can alleviate the sadness within you. Besides the Taj Mahal, you have the opportunity to visit the Great Wall of China, Christ the Redeemer, Petra, the Colosseum, Machu Picchu, and Chechen Itza.
Each of these wonders is in different parts of the world, yet we have the opportunity of seeing them more than in photos. You can explore them whenever you want and be prepared to be amazed. Besides this, who wouldn't want to explore popular places all over the world without sneaking through huge crowds?
Discover Museums all Over the World
Have you ever wondered how many museums are in the world? There are over 55.000 museums in the world. Each of them has its unique charm and it presents a piece of history and of the world, you were not aware of.
Besides the famous Louvre museum in Paris or the Guggenheim museum in New York, you can explore a wide variety of museums all over the world on Google Arts&Culture. Not all museums are available on this platform, but you can search the database of the available ones. The best thing about these museum virtual tours is that you can explore the artworks closely.
Besides museums, you can take virtual tours to famous locations such as 10 Downing Street in London, the official residence of the British prime minister. Or, you can take a tour through a historic site, such as the Palace of Versailles, the former royal residence of France royalties.
You usually have to buy tickets to see these historic sites and museums, but taking a virtual tour is free.
Visit Botanical Gardens
Spring is the season of rebirth. Seasonal flowers are just blooming, imbuing us with their perfumes. Not being able to take a walk through a botanical garden and be amazed by a wide variety of colors and shapes doesn't have to make you sad. Why? Because botanical gardens all over the world have started to offer virtual tours.
You can now find online a lot of botanical gardens that offer virtual tours for virtual travelers. You can now explore botanical gardens in the USA, England, France, and even Hawaii.
Some of them are also part of the UNESCO World Heritage, so now it's your opportunity to explore them. You will surely remember to visit them when you plan a city break.
Explore National Parks
Exploring National Parks is a marvelous and breathtaking activity to do. National Parks all over the world offer virtual tours for free to travelers from the whole world. Have you always wanted to visit emblematic national parks from the USA? Now it's the moment.
You can explore parks such as Yellowstone, Mount Rushmore or the Kenai Fjords in Alaska. Besides these 360-degree scenic tours, you can see iconic places of the USA, such as the Hawaii volcanoes, Carlsbad Caverns or the Dry Tortugas in Florida.
You can explore the wilderness of national parks on Google Arts&Culture, where you can find a lot ofwilder places to explore. However, most of these national parks have pages on social media and some of them offer you the opportunity to watch the forest with the help of webcams. Maybe you will notice some wild animals in real-time and get a glimpse of their life in the wilderness.
Besides Google Arts&Culture, you can also use Google Earth to explore more than 100 national parks sites all over the world, not only in the USA.
Discover Iconic Places
Who has not heard about the Statue of Liberty, the symbol of friendship among nations and freedom from oppression? Who has not heard about the Tour Eiffel, the famous iron tower in Paris? Well, even if you didn't manage to visit them until the present day, you now have the opportunity to do it. Thanks to technology, you can access their webcams and admire the New York skyline or the Parisian architecture.
And if you are more into nature and wildlife, you have the opportunity to discover how life is in the Sahara Desert. Or relax with the sounds and views of Niagara Falls. Some of these iconic places offer free online guided tours to anyone interested in discovering more about their history.
Explore the Universe
We would all want to see the Earth from space and experience that astronaut effect. Unfortunately, becoming an astronaut is challenging and not all of us have the skills, knowledge, and motivation to pursue this career.
However, thanks to technology you can do this from the comfort of your own home. It's true, it might not be the same but at least you catch a glimpse of how the universe is.
NASA has made available its archive with photos and videos of planets, stars, and galaxies.
You are now able to see videos from the last lunar missions and moonwalks. You can even take a virtual tour at their offices and see how the office atmosphere is.
Also, you can use Google Mars and take a virtual tour of this tiny and mysterious planet.
Conclusion
We all live hard and challenging times, yet we need to find the strength to overcome them. Thanks to technology you have the opportunity to explore unique and breathtaking places globally. You can choose from national parks and famous iconic places all over the world. Or take a tour at a famous museum and explore the artworks closely. Take virtual hikes and discover the hidden beauty of the Seven Wonders of the World.
We want to acknowledge and thank the past, present, and future generations of all Native Nations and Indigenous Peoples whose ancestral lands we travel, explore, and play on. Always practice Leave No Trace ethics on your adventures and follow local regulations. Please explore responsibly!
Do you love the outdoors?
Yep, us too. That's why we send you the best local adventures, stories, and expert advice, right to your inbox.