10 Steps I Took To Land My Dream Job As A National Park Ranger
So you want to be a Park Ranger, eh?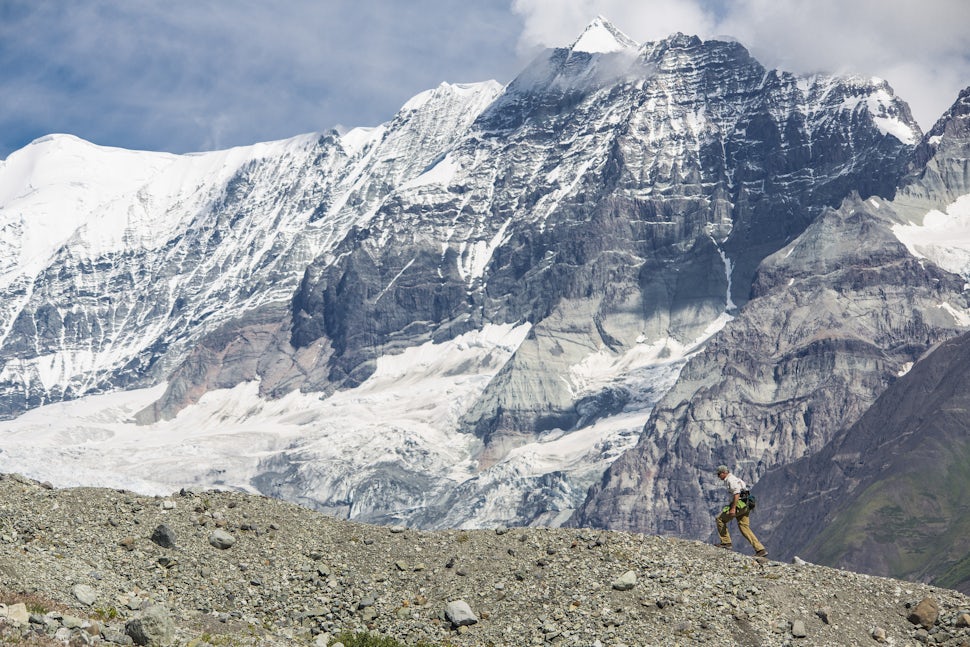 Well, there are MANY ways to do it but here is how I did it. At a minimum, this will introduce you to the confusing process of landing jobs at the federal level and hopefully it will help you to avoid some of the potential pitfalls of landing that dream job.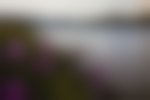 Backpack To Donoho Basin | Photo: Jacob W. Frank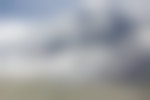 Backpack To Donoho Basin | Photo: Jacob W. Frank
1. "I Didn't Even Know That Was A Job"
"I mean, c'mon. Your job is to live in the most beautiful places in the U.S. and hike around and talk to people?" Who knew that was a thing? I certainly didn't. I was even born a few hours from Yellowstone, on the birthday of the Park Service no less, and spent most summers travelling to the National Parks. Apparently ignorance isn't always bliss.
2. "That Sounds Like Fun"
In my senior year of college I was involved in a fairly serious motor vehicle accident. I broke a few bones, partially tore some ligaments, but it could have been MUCH worse. During my rehab, I realized that I was walking down a path that I wasn't entirely happy with. I wasn't unhappy, but I didn't see a career as an industrial engineer as my "dream" job. Not too much later, I came across a flyer for an internship with Grand Teton National Park. Now THAT sounded like fun!
3. The Internship
This is the gateway drug. There are a few different ways to land an internship but the main ways are through partner organizations like the Student Conservation Association. These positions are competitive, but are easier to land than a government position, because they are in the private sector and not subject to the confusing hiring practices. Volunteering also works and both are great ways to view the agency from the inside, create some contacts, and possibly network into a paid position.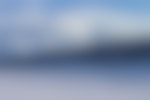 Winter Camp at Wonder Lake | Photo: Jacob W. Frank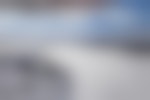 Winter Camp at Wonder Lake | Photo: Jacob W. Frank
4. "I Have No Idea How To Apply For These Jobs"
Now that I had some real world experience, I thought it was a good time to apply for some "seasonal" positions. I went on to USAJobs.gov and started looking. I soon realized that I had wandered into a spider web of government jargon and TLA's (3-letter acronyms). I called my former boss and asked for help navigating through the process. Once I had my ridiculously long resume I was ready to start applying.
VERY IMPORTANT: Some jobs allow for you to apply in a special way if you fit a certain criteria so be sure to read the job announcement completely and carefully.
5. The Paid Position
I eventually started receiving emails from USAjobs saying that I had "been referred" to a variety of jobs. I was pretty excited even though I had no idea what that meant. What it meant was I was placed on a hiring list along with the other 200+ qualified applicants. These jobs are VERY competitive, so do what you can to set yourself apart and show why you deserve a spot.
Not too long after the "referred" emails, I started receiving "interest and availability" emails. After a couple interviews I accepted my first paid position in Glacier National Park. I have to tell you that I was super proud to don the "Smokey Bear Hat" aka the "Flat Hat." It really is a special feeling.
6. Riding High
For the next couple years I continued on the path of seasonal work. I moved my way up in pay grade and season length. My job took me from the Tetons, to Glacier, to Carlsbad, and then to Denali as I lived the seasonal lifestyle. I packed up and moved about every 6 months for the next 3 years. Getting paid to live in these beautiful places was so amazing that I decided that I would pursue the path of doing this for the rest of my life.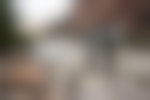 Float The Yampa River | Photo: Jacob W. Frank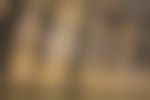 Float The Yampa River | Photo: Jacob W. Frank
7. The Wall
When applying to permanent jobs in this field almost everyone hits what I refer to as "The Wall." There will most likely come a time where you feel helpless trying to land that first permanent gig. Don't give up hope. Since everyone hits this wall, it's more about how you react and move forward once you have hit it. When it happened to me it was just the thing that I needed to force me to make a drastic change. Ultimately this change helped me bag that dream job I had been chasing for nearly 6 years.
8. The Holy Grail
Some people take a permanent job they don't want to get their "foot in the door," some join the military/peace corps/Americorps VISTA, and some just happen to be in the right place at the right time. Personally, I left the National Park Service and joined Americorps VISTA and became a "non-competitive eligible" candidate. With this special hiring authority I was able to finally land my dream job as a Media Park Ranger at Glacier National Park.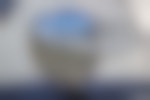 Backpack To Donoho Basin | Photo: Jacob W. Frank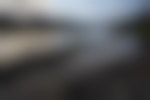 Backpack To Donoho Basin | Photo: Jacob W. Frank
9. Manage Your Expectations
If you want to work outdoors and don't mind living a seasonal lifestyle with lots of uncertainty, then this might be the best job out there for you. If you are the type of person that needs stability then it may be a rough road for you.
10. Take Advantage Of The Opportunity
If you decide to go for it and land a job, the BEST ADVICE I can give is to use seasonal employment as an opportunity to travel and see the country. Before I landed my current job in Glacier, I worked for 7 National Parks and volunteered as a photographer for another 15 parks. If the permanent job never happened and I decided to leave the Park Service, I would still have those memories and friends I met along the way.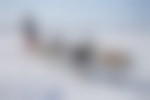 Winter Camp at Wonder Lake | Photo: Jacob W. Frank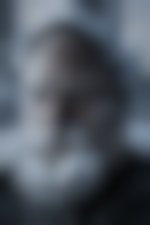 Winter Camp at Wonder Lake | Photo: Jacob W. Frank
It really has been a wild ride of ups and downs to get where I am, but I would not trade those experiences for anything. So, if you're looking for a little adventure and can fit all of your belongings in your car then you might just have what it takes to be a National Park Ranger. Good luck!
We want to acknowledge and thank the past, present, and future generations of all Native Nations and Indigenous Peoples whose ancestral lands we travel, explore, and play on. Always practice Leave No Trace ethics on your adventures and follow local regulations. Please explore responsibly!
Do you love the outdoors?
Yep, us too. That's why we send you the best local adventures, stories, and expert advice, right to your inbox.