Float the Yampa River through Dinosaur National Monument
Rate this Adventure Colorado › Yampa River - Dinosaur Park Service Rd.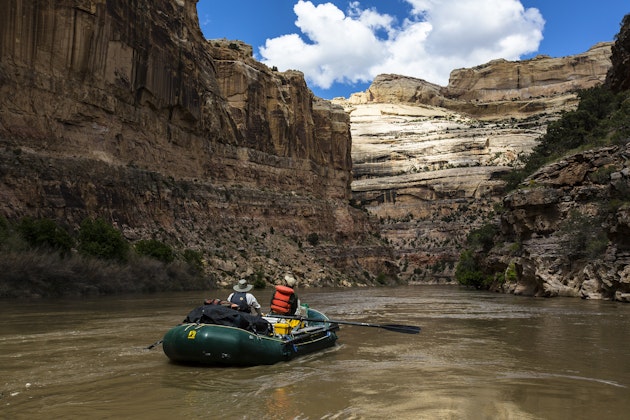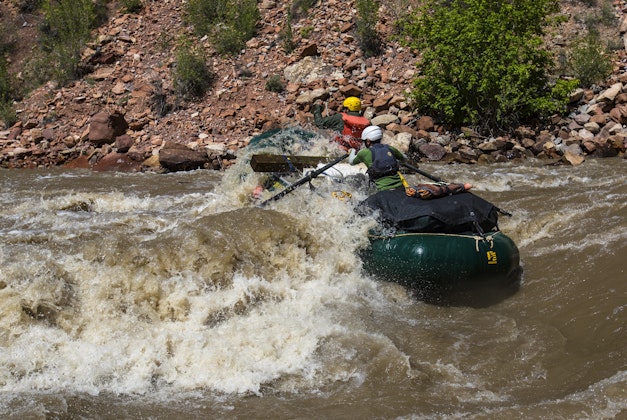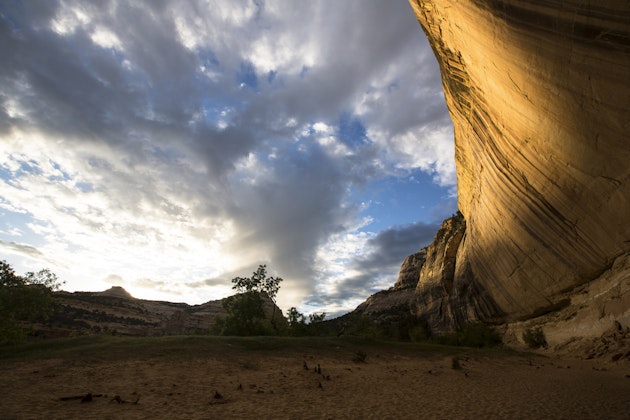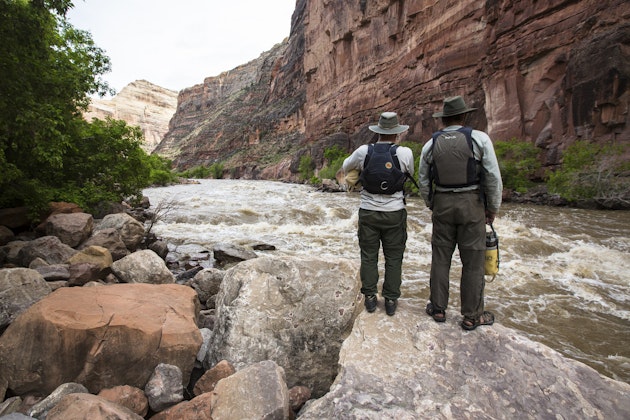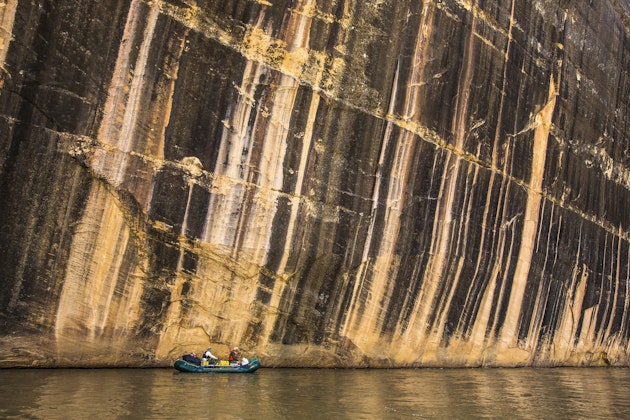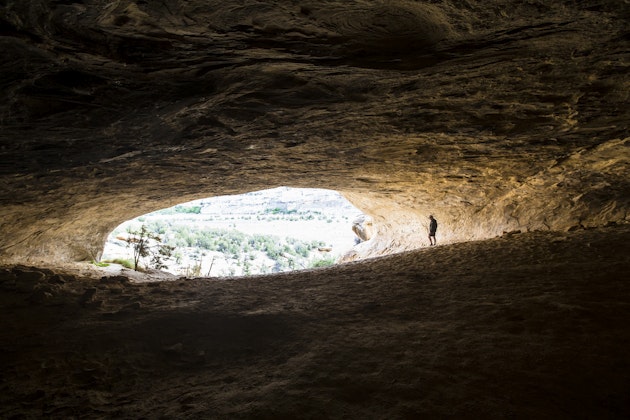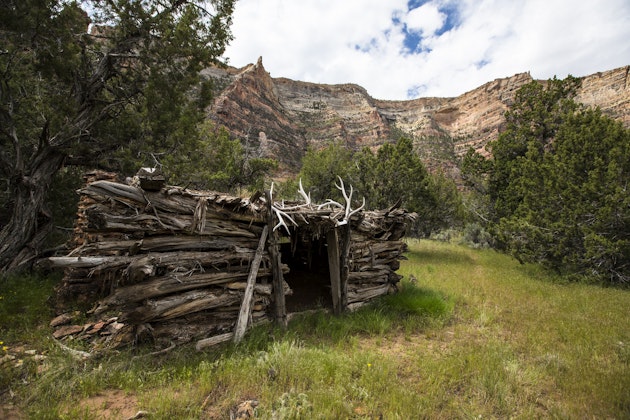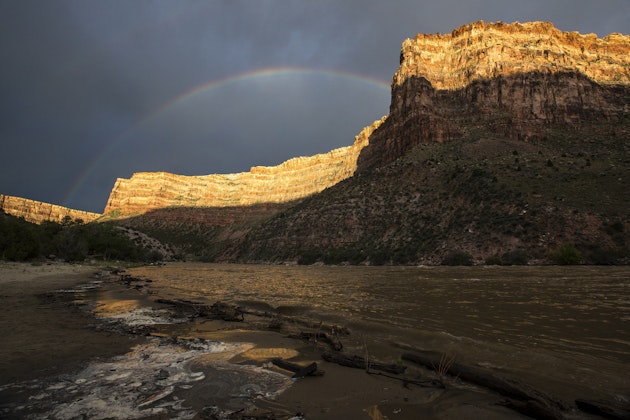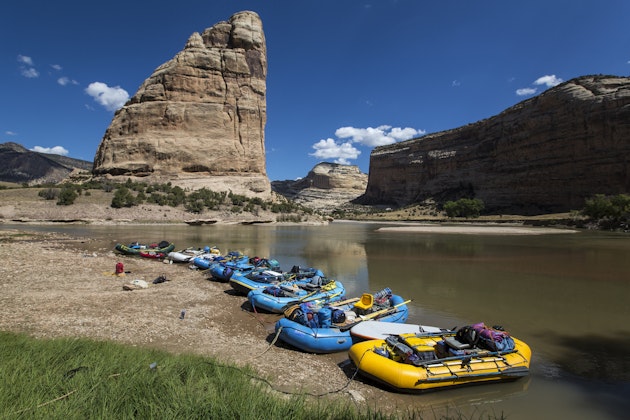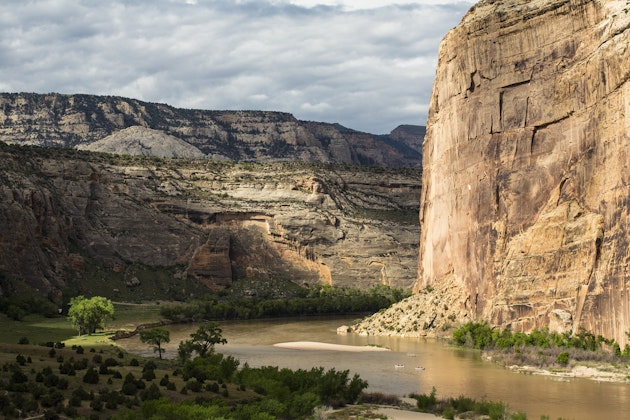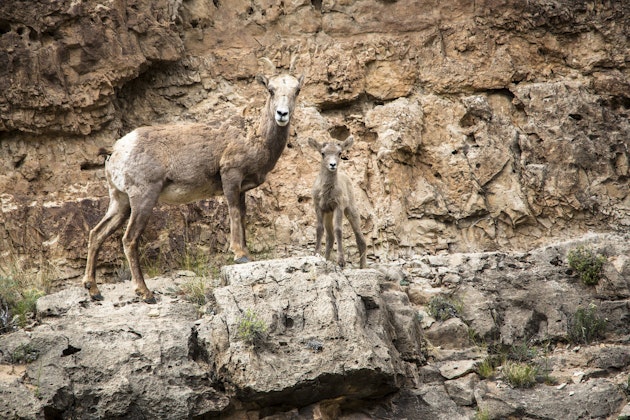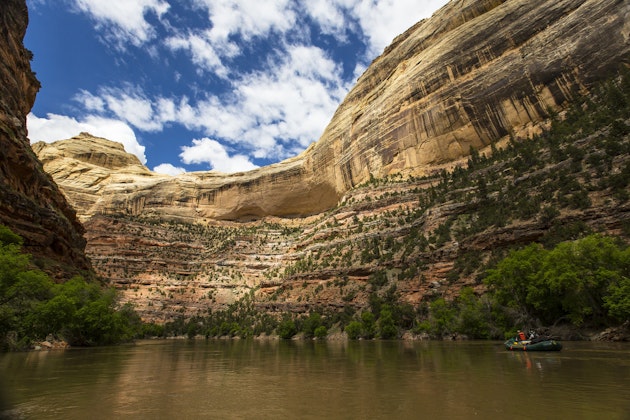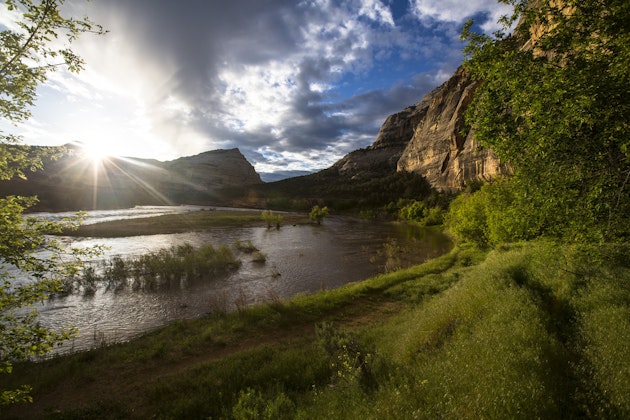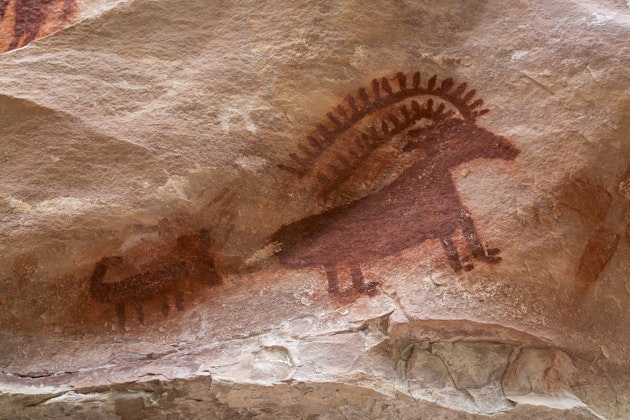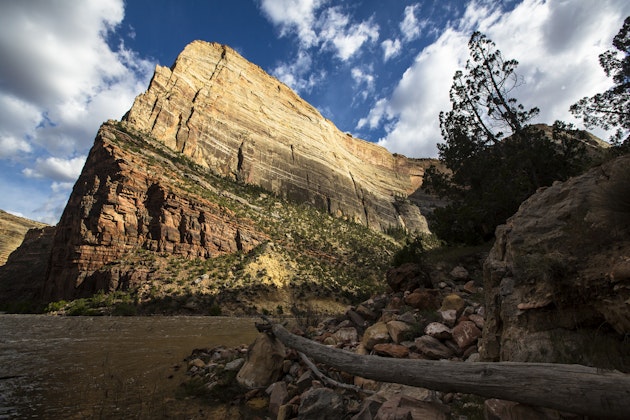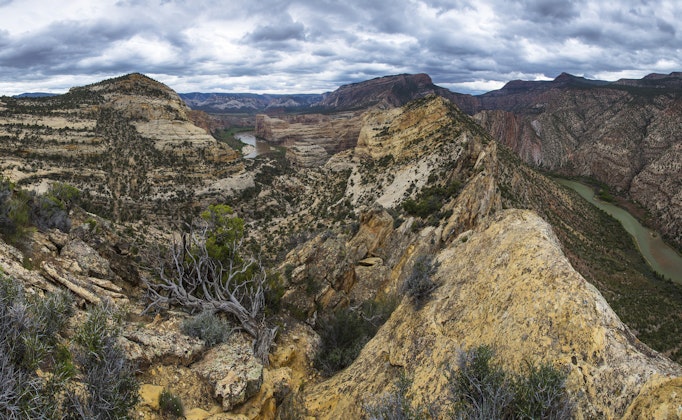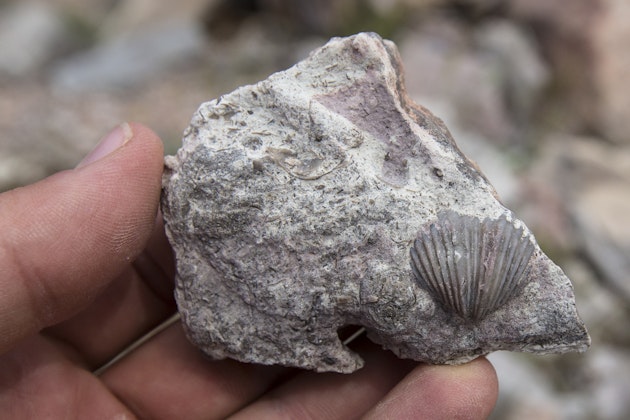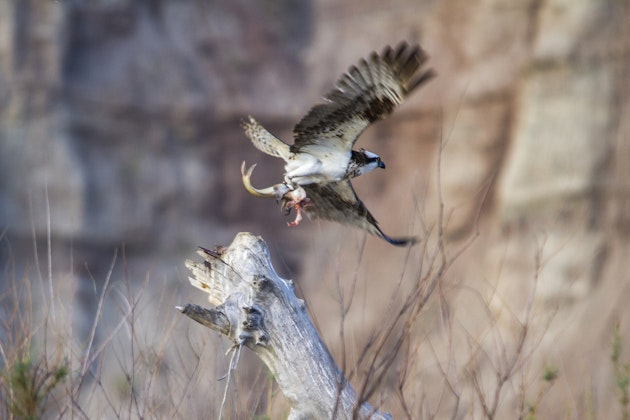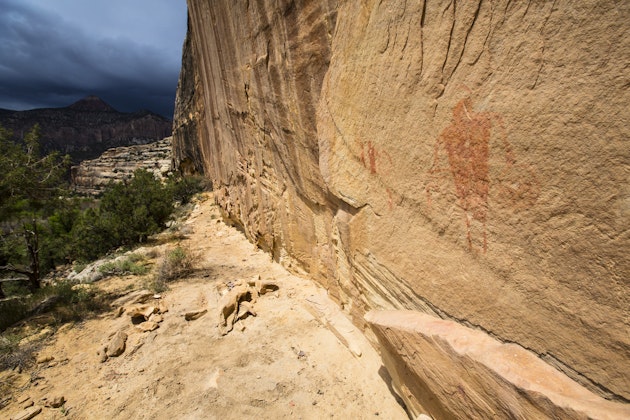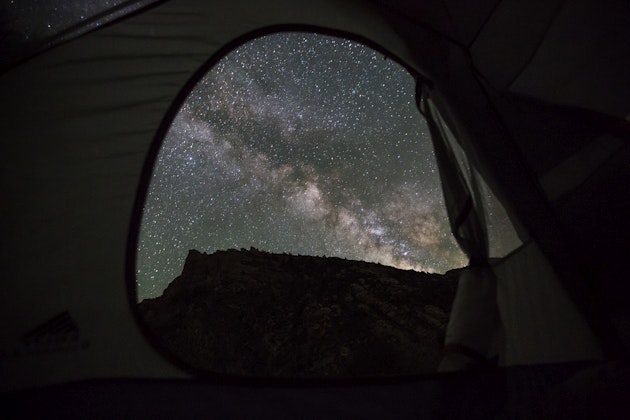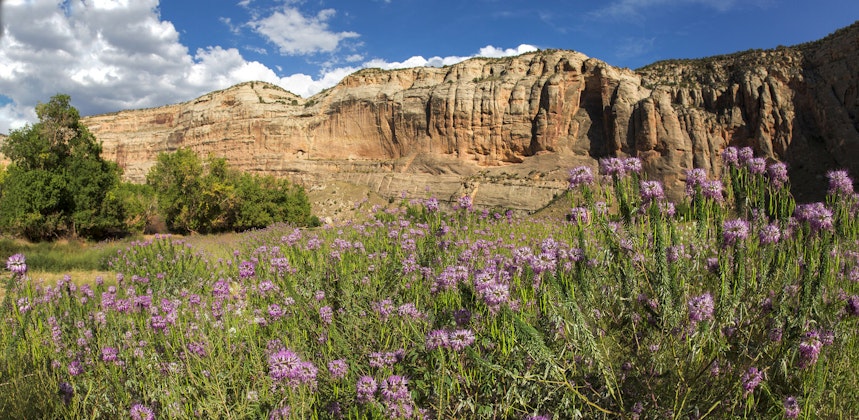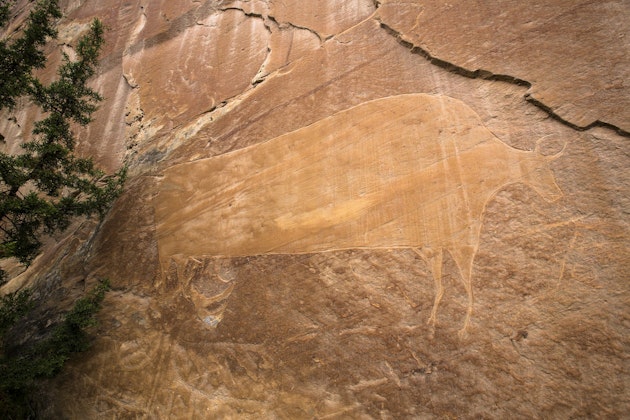 Added by Jacob W. Frank
Duration: 5 days. Great whitewater and hiking. Beautiful scenery and dark night skies. See ancient ruins. Learn about geology, history, and preservation. Wildlife.
With amazing rivers and hikes, adventure, solitude, diverse wildlife, world-class geology, fascinating human history, oh, and dinosaur fossils, this place is not to be missed.
The 46-mile long Yampa River in Dinosaur National Monument sources from Steamboat Springs, and is the last large free-flowing tributary of the Colorado River System. Without a dam to stop it, the Yampa dumps huge amounts of woody matter into the Green every year, which is the starting point for all life in river systems. This woody matter feeds microorganisms, then up the chain it goes to fish, fish to birds, etc. To put it another way, the Yampa is the lifeline of the Green River now that the Green is dammed. Yampa Canyon has been inhabited for more than 8,000 years, evident in the rock art, prehistoric ruins, as well as historic ruins from late 19th century settlers.
You have two options for this trip, commercial or private. Since commercial guides will plan the trip for you, I will focus on what to do if you are planning the trip yourself. No matter how you plan to do it, start here to apply for permits and for specific information.
Most trips take 4 nights/5 days, but can be extended if you wish to explore more. Campground availability also varies.
Day 1:
Leaving from Deer Lodge, your first stop is the Henry Shank Cabin and "Fin" Chapman Dugout and 2-holer. They are both along the Yampa River before you enter the canyon on river left. Of the pretty great outdoor toilets out there, this 2-holer's view makes it one of the greats.
Once you enter the canyon, high canyon walls immediately surround you. Camp at Anderson Hole for the night, and if you have time go on a short hike up one of the drainages. You can find lots of fossils along the way, including crinoids, brachiopods, and ammonites.
Day 2:
From the Andersen Hole campground, there is a small cabin in disrepair, Stubbs Cabin. If you peak in you can see the original stove and cabinets. It even has biological soil crusts growing on the roof, making it pretty legitimately old.
From there, get back on the river and make your first stop after Teepee rapid for a hike to the Matt Rash Cabin on river right. There are lots of wildflowers along the way, and great views of the shape of the canyon.
Big Joe rapid is a common place to grab lunch, so scout the rapid and hike up the side canyon on river right, where there are some great views of the river and pretty impressive geology. After Big Joe, you can stop and hike up to Signature Cave on river right – the name is obvious once you make it in. The walls are covered in signatures and pictographs of all the people who have made their way to the cave before you. The cave also doubles as a hanging garden.
Spend the night at Mathers Hole campground on river left, which is a spectacular spot – you will be sleeping underneath a giant overhanging rock wall, nearly 400 ft high.
Day 3:
Mathers Hole is a great spot to watch the sunrise, as the sun creeps slowly down the massive overhang, continually changing the scenery. This is easily the coolest camping spot of the trip.
When you stop for lunch, take a quick hike up to Pat Lynch Cave on river right. If you float to the other side you can also hike to Mantle Cave, where there are some great Fremont ruins and granaries on river right. You can also see some pictographs overlooking the river before entering Outlaw Park.
Once you reach the Lower Yampa, the light in the canyon is just amazing. There are beautiful canyon views around each corner, and as the water gets warmer you will know you are nearing the rapids – this is the Warm Springs "lake," the calm before the storm. Warm Springs are the biggest rapids of the trip, and it is recommended that you scout on river right. Godzilla, Ledge, and Maytag rapids are the crux of the trip. It is not uncommon for boats to flip if you miss the line.
After running the rapids, you can camp at Warm Springs, just below, and fall asleep to the sound of rushing water.
Day 4:
Head towards the confluence, which is the official end of the Yampa River, where it dumps into the Green River. This is also a great spot for hiking – try taking the Outlaw Trail to the ridgeline, where you can look down on Lodore Canyon and the confluence. This is one of the best hikes of the trip.
The confluence area, known as Echo Park, is also worth a stop to visit Whispering Cave and more rock art and ruins. There are also great hiking trails that leave from this area, including Mitten Park.
Day 5:
Attractions along your route include a 3-foot bison petroglyph and a bald eagle nest in Island Park – this is the first documented nest in the area. After passing Island Park, the last section of rapids lies ahead as you make your way through Split Mountain. After winding your way back and forth through Split Mountain, it's time to take out.
Pack List
Must haves:
Boat(s)
Adult Personal Flotation Devices (PFDs)
Child PFDs
Spare PFDs
Spare oars/paddles
First Aid kits
Toilet containers
Spray skirts and flotation
Air pump
Boat repair kits
Strainer
Fire pan
Fire blanket
Bailing device
Flotation for open dories and whitewater canoes
Decked dories
Helmets
Rescue kit
Type IV device
Permit
Nice to haves:
River shoes
Hiking shoes
Pack
Fresh water
Stove and kitchen gear
River map
Tent or tarp
Camera (waterproof case)
Day pack
Chairs
Have you done this adventure? Have something to add? You could be the first to leave a review!

Added by Jacob W. Frank
Park ranger and photographer in Glacier National Park, MT. Happiest outdoors, camera in-hand.
Follow
Activities:
Camping, Photography, Rafting, Kayaking
Features:
Beach
Family Friendly
Groups
River
Scenic
Wildflowers
Wildlife
Swimming Hole
Are we missing something?
Suggest an edit
More Adventures Nearby
Hike the Animas Mountain Trail
Colorado / Animas Mountain Trailhead
The Animas Mountain Trail is a 6 mile loop trail, easily accessible from town, and best used from March until October.
Hike the Long House Trail
Colorado / Long House Trailhead
This is the only dwelling in Mesa Verde that you can access without a guided tour or a ranger.  Photos: Rene Rivers and Ken Lund