Exploring Alaska to Argentina in a Sustainable School Bus
What happens when two dudes and their four-legged friends transform a school bus into a sustainable tiny home on wheels? An expedition from Alaska to Argentina, of course.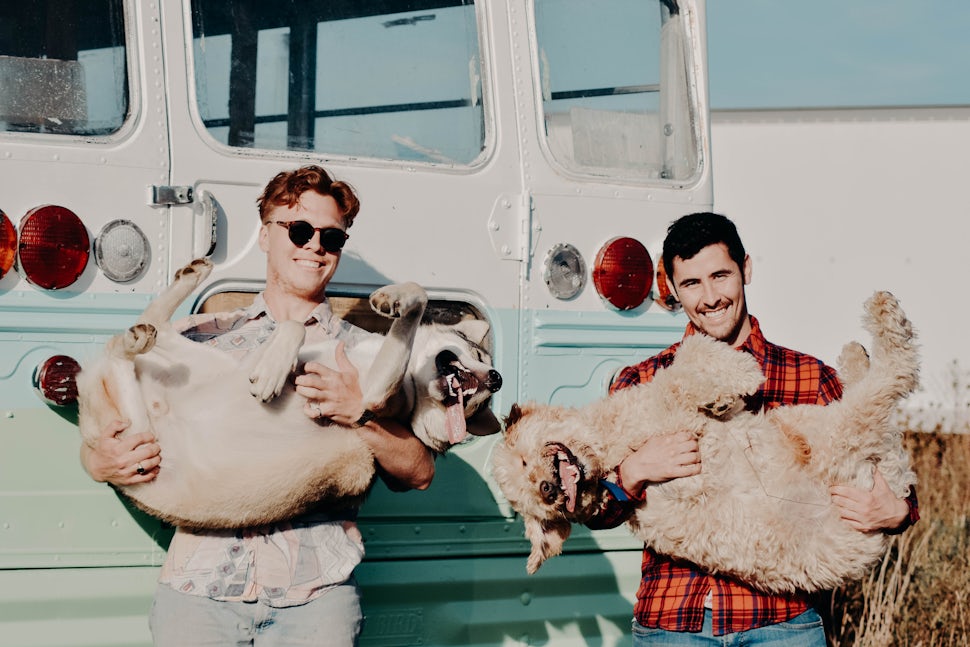 It's an usually warm, sunny day in October as I setup my camera equipment on the outskirts of a field where Kunik, an adorable pup who seems quite unimpressed by my presence, looks lazily at me as if wondering, "What the heck is she doing here?"
Taking a few test shots with a couple of my new lenses, I try to resist the urge to cuddle Murphy, the other doggo goading Kunik into roughhousing with him. The pups belong to two pretty cool dudes, Erik and Michael, who I happen to know from high school and who, coincidently, are close to embarking on a two-year trip from Alaska to Argentina.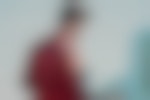 In front of me sits a 2001 Bluebird school bus which Erik and Michael have been renovating and refurbishing, transforming the vehicle into a tiny home on wheels. Using sustainable as well as recycled materials, the focus on minimalism and eco-conscious travel permeates virtually every square inch of the Bluebird - from recycled wood pallets and solar panels to a composting toilet, eco-friendly paint, and discarded materials both men are using to outfit the bus. Their bus, which will serve as their home and "basecamp" during their estimated two years of travel, is part of an emerging trend known by a niche of adventurers as "Skoolies" - buses which are converted into recreational vehicles by those seeking a unique way of traveling and living a life on the road.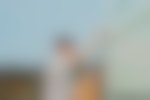 When I first sat down with Erik to chat about their skoolie and taking a few shots of their project, it was obvious how passionate both he and his best bud, Michael, are about sustainable travel and responsible exploration. Which is exactly how I found myself taking a tour of their tiny home during a warm day in October while photographing the boys and their dogs laughing, smiling, and genuinely enjoying chatting about their project. Briefly joking about how everyone loved their project because of their dogs - I was tempted more than a few times to ditch my camera and cuddle Kunik and Murphy - the reality of what Erik and Michael will soon set out to do was sobering.

Whereas many of us book plane tickets or go on road trips for a few weeks at a time, here are two dudes who will leave normality behind for two years on the road with nothing but their dogs, the bare necessities, and a sustainable skoolie.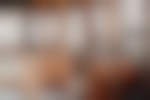 Though this trend is still somewhat fresh, those who pursue the skoolie lifestyle have more than a few resources available to them. Websites and platforms exist specifically to help people find, renovate, and outfit their own school buses, with some acting as online hubs where owners and dreamers can find information, tips, and advice for fixing up their very own skoolie - even with sustainability in mind. The opportunity to live minimally and sustainably while still traveling and exploring the great outdoors is all part of the charm - something which is far from lost on Erik and Michael.

"I loved the idea of having a house on wheels and, originally, I was thinking of doing it with a van," says Erik. "The more research I did, the more potential for creativity I saw with a school bus, and that's why I went the skoolie route."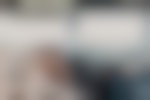 As I snap a few shots of the Bluebird itself - one which will run on biodiesel, no less - I find myself wondering how two men decided to drop everything for a two-year roadside adventure. Having dubbed their bus "Sustainabus," the pair have a healthy following on social media and are incredibly open to connecting with others in the skoolie community. It would seem their followers and other tiny home enthusiasts are genuinely supportive of and excited for Sustainabus, and their online presence only continues to grow. As I watch Erik and Michael goof around in front of my camera, I get the distinct impression that the "head in the clouds" mentality that often comes with such grand adventures as theirs is grounded by a realistic optimism.

Far from having simply bought a beat up old van and taken off with nothing but a backpack and a case of water, both Erik and Michael seem to have thought of everything. It's not just about the adventure, for them - it's about living more consciously; recognizing one's role in responsible travel; and experiencing the world in a way which actually considers the planet and our impact on it. Living in a school bus for two years, after all, requires due consideration for a new lifestyle which is more minimal, less material.
When I asked Erik what it is about the tiny home trend that speaks that to them, his mature perspective on the lifestyle and undertaking is a considerate one. "I would say the minimalism and sustainability that comes with it. Having a tiny home forces you to look at what you actually need compared to what you want. It's as simple as genuinely not having the space for anything else."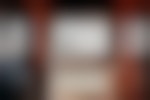 The idea of a minimalist lifestyle is far from new, especially for millennials living in a day and age where being outdoors and immersing oneself in nature is more of a priority than pursuing that 401k we many of us were pushed towards, growing up. From living in tiny homes to downsizing and living with less, minimalism and the ever-popular concept of hygge mean more of us are gravitating towards owning less and adventuring more. As for a sustainable home on wheels, a school bus was the obvious choice for Erik and Michael to pursue this type of lifestyle. "I wanted something I could create myself. I really loved the idea of having this empty frame and then getting to design what goes in it," Erik tells me. "Sustainability was also a major focus for me. Doing it this way ensures that we can implement all the sustainable initiatives we want."

Of course, the plan to travel from Alaska to Argentina isn't simply a whim- no one randomly pointed to places on a map and thought, "We'll land here!" Instead, the tiny home Erik and Michael envisioned as two friends exploring the outdoors is more or less rooted in a new way of adventuring into the unknown. "A tiny home on wheels gives us the freedom to move where we want, when we want, while still having a place to stay, cook our food, use the bathroom," Michael relates. "It was also really important to have the dogs with us. Being in a tiny home grants us the space to exist as one happy family."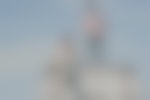 Aside from the sustainability and minimalism, the entire project boils down to adventure for Erik and Michael. Along with their own pups - Kunik, Erik's Malamute/German Shepherd mix and Murphy, Michael's Golden Doodle - the two year trip will take the boys from Alaska to Argentina, and everywhere in between. "We chose Alaska to Argentina for many reasons. I wanted to travel for an extended period of time, and with homes on wheels, there are definitely some huge boundaries that would come into play with goes across the ocean." Both Erik and Michael have given considerable thought to their adventure, something evident in the way they both talk about their two-year expedition.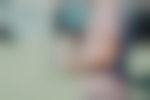 "The vast diversity of culture and political systems that we are going to encounter along the way made the decision so easy. Some of the places we're most excited for include the Mackenzie River and Patagonia. We're planning on placing the bus on a barge and canoe tripping up the river," says Erik. "Canoeing has always been one of my favourite ways of connecting with nature and the essence of a place I'm traveling through. Patagonia is essentially fulfilling a longterm dream of mine. I've always felt a pull towards the mountains." For Michael, the trip is also about getting outdoors and experiencing things anew. "We thought Alaska to Argentina really symbolized going top to bottom, start to finish."

In addition to the sustainable materials and unique features - like solar panels, a rooftop deck made from recycled wood, biodiesel, carbon-free energy sources, and much more - Erik and Michael plan on soaking up every minute of their upcoming adventure, sustainability and all. But the true ethos of their adventure is far more simple than that. As Erik puts it, "There are so many easy travel adjustments that you can make that will make your trip or vacation safer for the environment. By bringing awareness to these issues, hopefully we can preserve our world so that many people just like us will be able to enjoy their travels for years to come."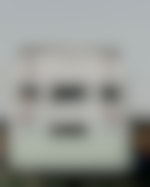 You can follow Sustainabus and their adventures on Instagram @sustainabus and Facebook @sustainabilityschoolbus. Check them out on YouTube and get updates via their website.

We want to acknowledge and thank the past, present, and future generations of all Native Nations and Indigenous Peoples whose ancestral lands we travel, explore, and play on. Always practice Leave No Trace ethics on your adventures and follow local regulations. Please explore responsibly!
Do you love the outdoors?
Yep, us too. That's why we send you the best local adventures, stories, and expert advice, right to your inbox.