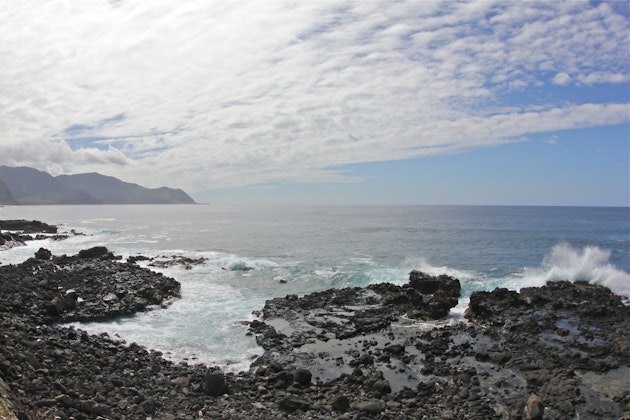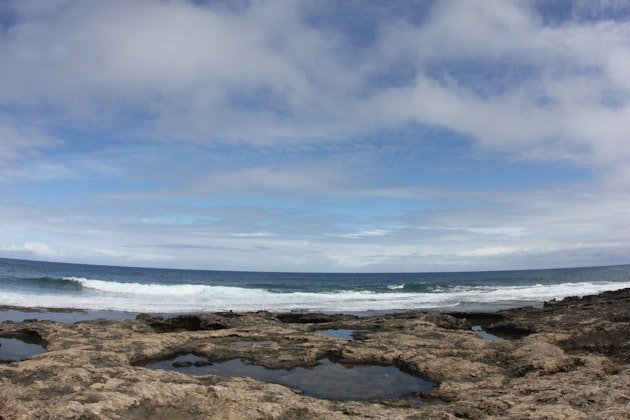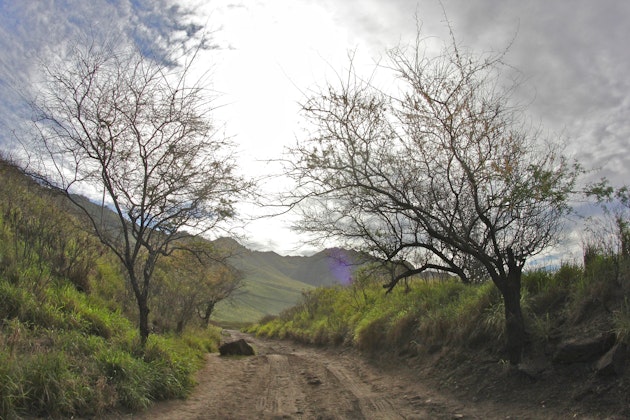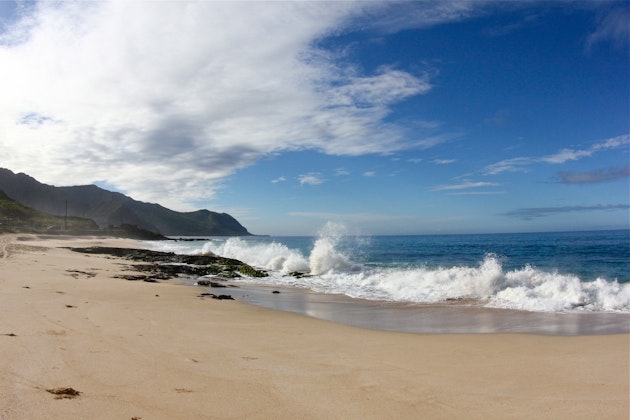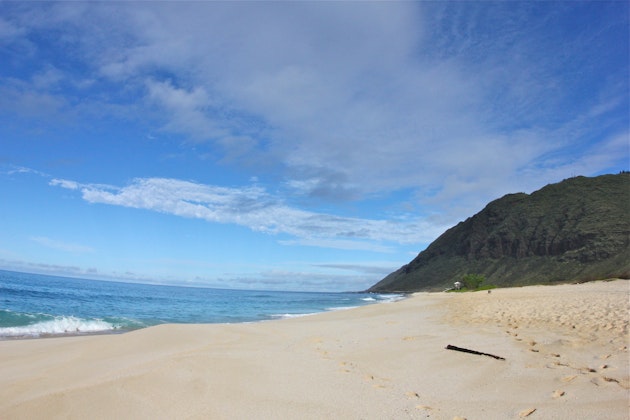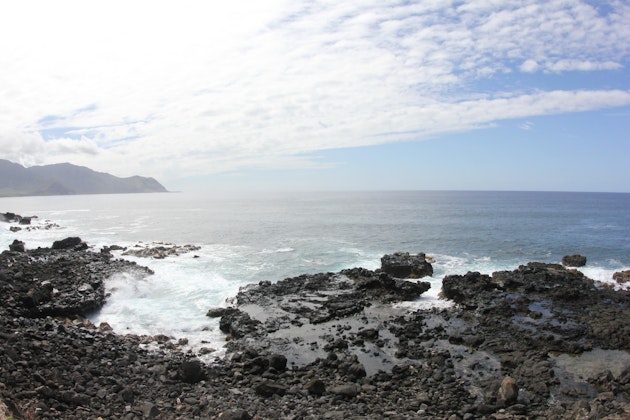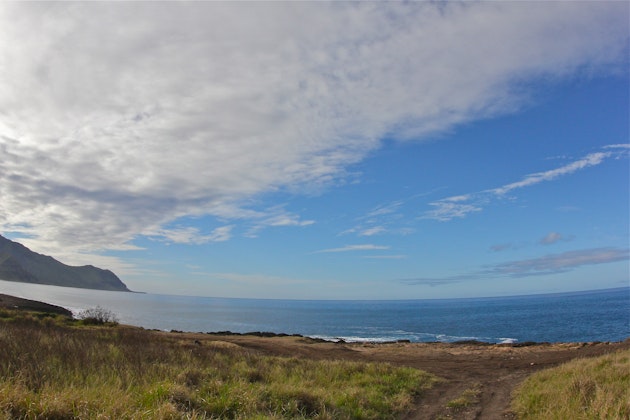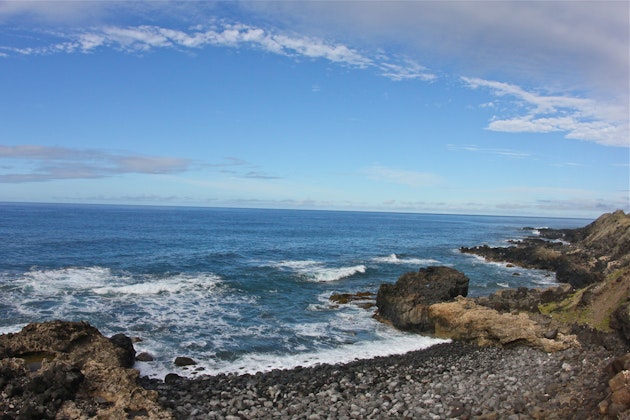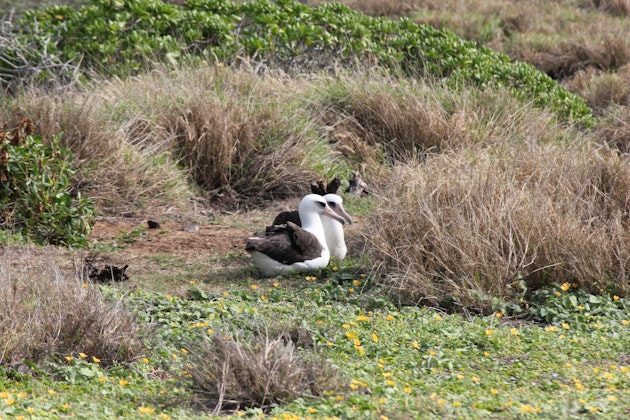 Added by Andrea Thompson
Beginning at a beach with the softest sand on the island, and winding around the entire West side to the North Shore, this trail has everything you need to see on O'ahu.
The Ke'ana Point Trail winds along the shore of O'ahu from Waianae on the West to Mokuleia on the North. You'll have the chance to see monk seals and multiple species of protected birds.
To access this hike from Honolulu drive West on the H1 towards Waianae. Eventually the H1 will become Farrington Highway and you'll eventually reach Yokohama Beach where the road will end. There is a parking lot on the right hand side with a wash station and flush toilets. Parking is free, as is access to this trail.
I'd recommend taking a few moments to absorb the view from the beach before heading north along the trail. The trail starts off as a fairly wide dirt road, so it's pretty obvious when you're looking North. This hike has absolutely zero shade, none at all. Make sure you take ample sun protection and much more water than you anticipate needing. Keep in mind that you have to return out the same way you came (unless you leave another car stationed at the opposite end of the trail). After about 2.5 miles you will reach a gate indicating you are entering into a Nature Reserve. Make sure you read the signage closely and follow the rules before continuing through the double door entrance.
This hike is absolutely stunning. There are amazing ocean views along the entire trail and many spots to explore down to the shore. Be careful, of course, of wave breaks and tide changes but you can find some of the best snorkeling on the island along this shoreline. During the winter months keep your eyes open for whales breaching off the shore, it's a very popular whale and dolphin sighting spot as well!
I'd recommend planning a swim post hike at the beach! Looking to treat yourself after the hike and swim, head up to Haleiwa and hit up Matsumoto for shave ice.
Pack List
Swimsuit
Camera
Sun block
Hat
Water

Bird Sanctuary
Kaena point can also be accessed from the Mokule'ia side of North Shore. Just keep in mind that this is a bird sanctuary and do not feed the birds or disturb them in any way. Just recently someone was arrested for killing these birds! Many of the birds at Kaena point are endangered as well as the seals that often take refuge on shore. Please maintain at least 150ft from these monk seals and keep your pets on a leash. It's a federal violation to disturb these seals and they tend to be aggressive anyway. If you want to take a picture of them, do so without making a ruckus and getting too close.
Big birds and Monk Seals!
Ka'ena point is an awesome area!! I accessed it from the north shore and was lucky enough to see 3 monk seals chilling on the shore. Being as they are so rare, it is neat to see them in person and be able to take pictures of them! The views are well worth the trek, but the addition of the animals was icing on the cake!

Take water it gets really hot and there is no shade on this trail. Look out for monk seals once you get to the point!

Added by Andrea Thompson
I'm Andrea and I'm addicted to adventure! You will always find my heart and soul gravitating towards nature & the wild side and I'm excited to share my stories and adventures with you! 

 

 www.myadventurepassport.com
Follow
More Adventures Nearby

Hike Kalepa Ridge
Hawaii / Kalalau Lookout
Kalepa Ridge is a narrow, unofficial trail that starts at the Kalalau Lookout in Koke'e State Park.

Hike up Mauna Lahilahi
Hawaii / Mauna lahilahi Trailhead
You can park on Lahilahi Street or at the nearby beach parking lot.