Why we should ALL support Underrepresented Storytellers
As I finish up my residency in the second cohort of the Outbound Collective's Writer's Residency for Underrepresented Storytellers, I want to shout out the brands and organizations that are doing the REAL work of amplifying our voices and diversifying the outdoors.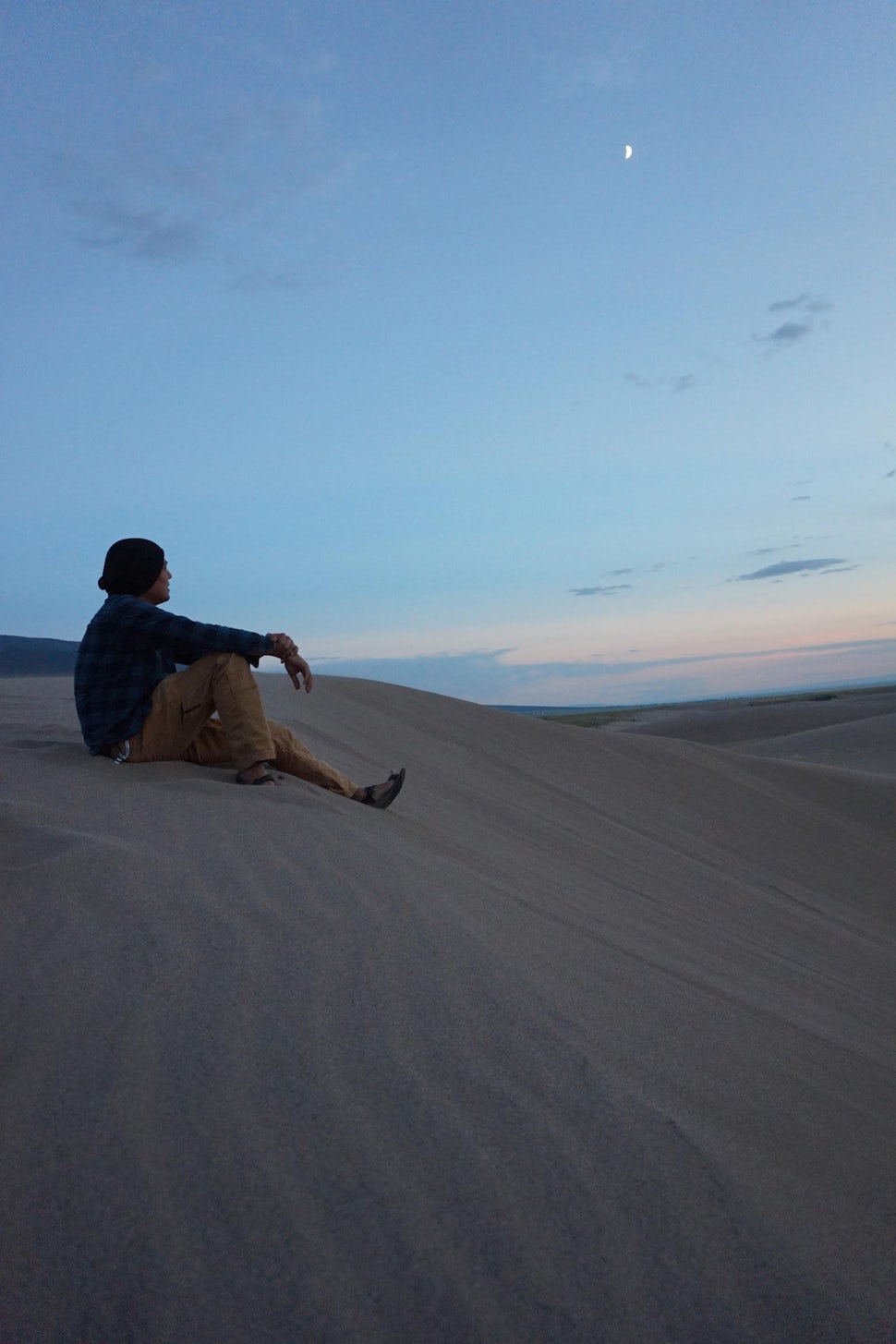 Growing up in the Philippines as the "bunso" (pronounced boon-soh) or youngest of three boys, I was always the unwilling recipient of hand-me-downs from my older brothers which included jeans with unintentional holes in them and baggy shirts with plenty of stains and tears. We even received second-hand clothing from our cousins in the United States in big Balikbayan (which means to "return home") boxes which were also filled with cans of corned beef and spam, things that weren't readily available in the Philippines at the time. This frugal lifestyle didn't change when my family and I emigrated from Manila to the Oakland Bay Area in the 80s, where we continued to adhere to a modest way of life. My parents grew up with very little, and they saw to it that we would too.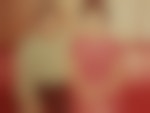 Because of this frugality, my inay and tatay (mom and dad in Tagalog) were environmentalists from the jump. They would wash and reuse plastic containers and pack our lunches of Chicken Adobo and rice in them. My mom would painstakingly carry heavy buckets of water with collected rainwater in them from one side of the backyard to the other so she could water her rose garden. Despite having access to clean tap water, she utilized graywater to keep our water costs down.
This sustainable lifestyle wasn't lauded in conservation circles, nor was it highlighted in environmental magazines where mostly white folx were the ones being praised as the so-called "environmentalists." That's why it's vital we tell the stories of folx who come from underrepresented backgrounds in the outdoor world, like recent immigrants whose ancestors have always been outside and Indigenous folx who have called the land home since the beginning of human hxstory.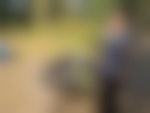 As I began to discover beautiful outdoor spaces within my adopted homeland of Northern California (or Norcal for those who know what's up), I read magazines that highlighted surfing, camping and mountain biking in places like Santa Cruz and Marin County. The models and athletes lining the pages (and undoubtedly gracing the cover) were overwhelmingly white and male, and there were very few examples of Asian and Pacific Islanders in them.
Ironically, adventure sports like surfing have their origin in Polynesia and many Filipinx people I know essentially live an outdoor lifestyle every day in houses with open windows and doors, while they sleep in modest beds draped with mosquito nets. Maybe this is why my parents discouraged me from camping as a kid, because it reminded them of their own childhood growing up poor in the projects of Manila. This underrepresentation in the media persists to this day, not just in the people chosen to represent their respective sports and hobbies on magazine covers and in social media outlets, but the storytellers, writers, and editors chosen to write about them.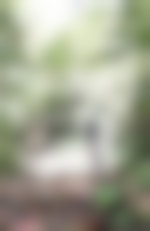 That is also why I am SO appreciative of the opportunity the Outbound Collective has given me and my fellow writers-in-residence with this second cohort of the Writer's Residency for Underrepresented Storytellers. As a first generation Filipinx immigrant, I have constantly battled my family's expectations of me to go into medicine, business, or higher education. At first, they were befuddled with my decision to work in the outdoors, but now they see the utter joy it brings me to teach children and their families about the healing power of nature.
I've also fought societal norms to settle down, get married, and to work just for the weekend – namely those weekend getaways into the so-called "wilderness." In fact, many of my friends who love the outdoors hate their jobs and look forward to the weekend to escape their reality, at least temporarily.
The wilderness is neither wild nor difficult to reach - it's right outside your front or back door. Since time immemorial, it is the home of many Indigenous tribes and nations who continue to have an intimate relationship with the land, water, and their many relatives, human or otherwise as they protect their land and water rights from greedy multinational corporations. It's up to those of us who are visitors on their land to respect, honor, and authentically engage with the people protecting it, as we all seek to gather outdoors safely.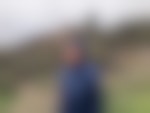 Rather than escape reality, I essentially chose to make every day MY weekend by working in the outdoors as an environmental educator, naturalist, and park ranger for the past 25 years. It doesn't pay nearly as much as any of the lucrative tech jobs that litter the silicon valley, but I get paid with the satisfaction of knowing I'm making a difference in my community - and enjoying the sunset ain't a bad way to close out your workday…or at times start them, as I often worked evenings and nights to deliver a family campfire program or run a weeklong campout with kids from the hood (where I've affectionately called home most of my life).
As we all clamored to get outdoors during the pandemic, many of my friends and family are just now realizing the tremendous health benefits of being outside. More and more people of color are out enjoying nature, and I'm here to write about it. Folks can come out to their local park or beach and just wear the clothes they would wear to the mall or to yoga class, but to enjoy winter sports and four-season camping, they need the right gear…and it ain't cheap.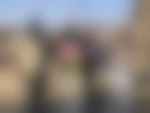 As part of the Writer's Residency, brands such as Eddie Bauer, Hoka One One, and Sawyer products provided us with gear to support our storytelling journey. I've never been able to afford a proper winter jacket, relying on hand-me-downs or multiple layers to keep me warm in the snow. So after I was given a Downlight Hooded jacket by Eddie Bauer, I ordered two more for my teenage daughters who love to go camping with me. They keep us warm and comfortable as we venture into the high sierra to hike, fish and camp all four seasons.
I remember when I was a student myself, and the first outdoor gear purchase I made with money I earned working nights and weekends was a blue quarter-zip Eddie Bauer fleece pullover that I wore all throughout my college years and young adulthood. Damn, I loved that thing to death. Thirty years later, I was able to finally let go of it as I got a new green, camouflaged one courtesy of the residency.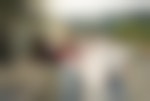 As an undergrad at UC Berkeley, I used the trails off campus as a welcome respite from long lectures and study sessions, as I discovered my love for hiking, birding and running. I first started running those trails in my tsinelas (sandals in Tagalog, pronounced chih-neh-las) but quickly graduated to trailrunning shoes. I went through them so quickly, I had to buy a new pair every year just to keep up with my fervor for running.
I've tried all the brands, from trendy ones to those that were tried and tested for their durability and shock absorption. My favorite brand has always been Hoka One One (pronounced Ho-kah Oh-neh Oh-neh), which keeps my knees and shins from hurting, especially after a long, downhill run.
Imagine my surprise when I found out they were one of the outdoor brands sponsoring the residency, as they also placed value on the stories of people like me who didn't necessarily grow up with a traditional outdoor upbringing. In fact, much of my pamilya (family) who work as nurses or doctors also love to wear Hokas because they are on their feet all day in the hospital. They're equally comfortable in the forest and the traditional workplace, and I couldn't be happier to shout them out here in my virtual workspace.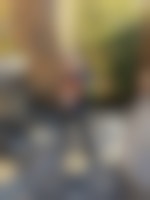 Earlier this year, I left my job as a park ranger and naturalist in the same east bay hills I was hiking, running and mountain biking in, primarily because the organization I worked with for nearly a decade was not willing to amplify my story as a BIPOC (Black, Indigenous and People of Color) storyteller. In fact, when I wrote an article for Bay Nature magazine three years ago on being an #AsianOutsider, my manager said "it wasn't written well", so she didn't want to attach the organization's name to it.
In hindsight, I was glad they didn't sponsor it because it would have been purely perfunctory, and the last thing I wanted to do was give them any credit for the wonderful work that was being done without their so-called blessing. It also spurred me to become a writer, outdoor advocate, and a "visionary", according to one person in particular. Three years and three prospective promotions later, I left to pursue real and substantive outdoor advocacy work.
The proverbial last straw that broke the poor camel's back came when the same manager told me she "DIDN'T disagree" with my JEDAI (justice, equity, diversity, accessibility and inclusion) work, which wasn't exactly the ringing endorsement I needed from leadership to continue the essential and necessary work to diversify the outdoors. In fact, it was she who called me a so-called visionary, which just signals to me the organization is not ready to envision a world where everyone can safely and equitably enjoy the outdoors.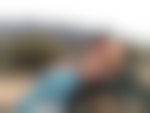 Now, I am the Manager of Community Development, Engagemen,t and Leadership for the Children & Nature Network, an anti-racist organization that advocates for children and their families to connect with nature anyway they want to. In the last six months working for them, I've met many fellow outdoor equity advocates, such as Chad Brown, whose organizations, Love is King and Soul River, Inc., is also sponsored by one of the sponsors of the writer's residency, Sawyer products. I wrote about Chad and many other new friends in a blog post for Finding Nature News entitled "Gathering in Gratitude."
Just last week, I spoke to representatives at Sawyer as I wasn't as familiar with their organization as I was with the other sponsors. When I discovered their initiatives to help provide clean access to water for people around the world, I was instantly transported back to my home country of the Philippines. Despite being an archipelago of more than 7,000 islands, access to clean, fresh drinking water is limited to folx with means.
Sawyer water filtration products help Indigenous peoples in my country and around the world gain access to clean drinking water, and their insect repellents help ameliorate malaria and other mosquito-borne diseases that are still prevalent there today. I remember fondly how my brothers and I would fall asleep to the cacophony of insects in the Philippines, as we slept under the mosquito net protecting us from getting bitten.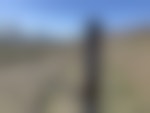 Sawyer Products, Hoka One One, and Eddie Bauer are all brands we should get behind as they've got our proverbial backs as underrepresented storytellers. As my cohort's residency comes to an end in December 2021, I am here to continue to "call in", not call out, the brands and organizations that are willing to put their reputations on the line and amplify our collective voices and visions. As a so-called "visionary," that's the least I could do.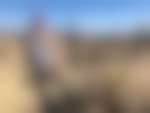 Francis Mendoza (he/they/sila) is a first-generation Filipinx immigrant, JEDAI (Justice, Equity, Diversity, Accessibility and Inclusion) Consultant, and Manager of Community Development, Engagement and Leadership for the Children & Nature Network. He can be found on social media outlets as @roving_ranger.

We want to acknowledge and thank the past, present, and future generations of all Native Nations and Indigenous Peoples whose ancestral lands we travel, explore, and play on. Always practice Leave No Trace ethics on your adventures and follow local regulations. Please explore responsibly!
Do you love the outdoors?
Yep, us too. That's why we send you the best local adventures, stories, and expert advice, right to your inbox.