Why We Gather Outdoors
While we gather outdoors to keep the pandemic at bay, it's a reminder that ALL of our ancestors gathered outside to celebrate our cultures, share food, and enjoy each other's similarities and differences.

As I type up this story in what was once a cafe parking lot with other cafe-goers, I find it ironic that we are gathered outside, under a huge canopy that evidently makes it safer for us to do so. At least that's what our civic leaders have decreed, for us to take off our masks, be able to sip on cappuccinos and hopefully, not get infected by Covid-19.
I'm thankful that we can do so, with more and more people getting vaccinated and booster shots, especially children and Elders. The outdoors seems to make it all better, whether you're in the backcountry enjoying your place within nature in solitude or huddled under a big pavilion like the one in this picture, "safely" social distancing from others.
I'm gathered with other outdoor equity advocates near Asheville, North Carolina, and I couldn't feel any safer and happier in community with these wonderful people. While we gather outdoors to keep the pandemic at bay, it's a reminder that ALL of our ancestors gathered outside to celebrate our cultures, share food with one another and enjoy each other's similarities, as well as our differences.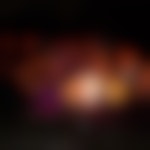 To gather is a human desire born from our need to survive and pass on our genes. Our ancestors gathered to protect themselves from those who would do them harm, both animal and human, as they protected their clan from predators and other tribal groups. Our animal relatives also congregate in this way, as we even have terms for a "murder" of crows and a "pride" of lions.
As I continue writing under what seems like a circus tent, I'm humorously reminded of the Gathering of the Juggalos, where fans of the rap group the Insane Clown Posse (ICP for short) come together to celebrate their own shared experience (something I can relate to as a human being, not a self-proclaimed mentally unstable clown). But, I'm also well aware of the intergenerational trauma that past pandemics have presented to Native people, especially elders. If gathering outside is a way to help alleviate that trauma, then I'm here for it.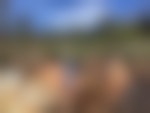 Here in present-day California, Indigenous people come together to celebrate their culture, reunite with family, and conduct ceremony in what they call Big Times or Gatherings. Pow Wows serve a similar purpose in other parts of Turtle Island (North America) where intertribal Native people from all over come together to dance, talk story, and trade goods.
For many years, I bore witness to these beautiful gatherings as a park naturalist who helped put the events together, and as an Indigenous Filipinx immigrant who appreciated the need to come back to one's ancestral land and reconnect. Gathering doesn't always mean collecting acorn for food or tule for boats; it also means gathering people together to break bread, to Honor our Elders, and be one in nature with our chosen community outdoors.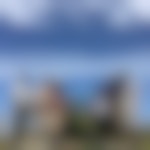 When I was asked to represent the Children & Nature Network at the first-ever Outdoors for All Summit in Old Fort, North Carolina, I didn't hesitate. As the Manager of Community Development, Leadership, and Engagement for the network, I help to provide equitable access to nature for ALL of our children and their families. This goal was apparent at this inaugural gathering of outdoor equity advocates and luminaries. Several attendees brought their children to participate.
I co-led a bird hike with Young Naturalists from the WNC (Western North Carolina) Nature Center, ensuring that the youth voice was well represented. Oftentimes, young folx are a marginalized group within yet another marginalized group, such as BIPOC (Black, Indigenous, and People of Color), disabled, and/or 2SLGBTQIA+, further underscoring the need to understand the levels of intersectionality our youth identify with.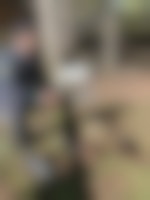 I was honored and humbled to be included with the likes of Sam Kavanagh, a paralympian, father, and disability advocate with a passion for being outdoors and moving his body; and Chad Brown, a military veteran, bowman and fly fisher who founded Love is King and Soul River Inc. to help provide equitable outdoor spaces for BIPOC youth to develop leadership skills and environmental stewardship. And then there's Stephanie Harper, a proverbial force to be reckoned with and founder of Raising Kids Wild, who uses her platform to amplify fellow Filipinx voices, like me, to advocate for the outdoors.
It was a gathering of folx from as far west as California and Oregon to Camp Grier in the small town of Old Fort, North Carolina nestled in the beautifully serene deciduous forest just outside Asheville. The fall foliage was just turning crispy brown as the leaves fell at our feet throughout the summit.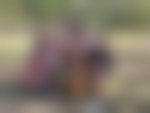 What brought all of these people together? Aside from the magical prowess of the summit's organizer and hosts, Micah Pulleyn and Jason McDougald, it's the recognition and realization that only a half-century to a century ago, this could never have happened here in the South. Hell, the mere mention of it among some long-standing residents probably drew disdain and derision in dining rooms and secret hallways throughout the area today.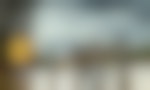 Much like the comment section of any social media post where outdoor industry giants like REI, Outside Magazine, and the North Face dominate, racists like to make fun of such gatherings. Those who "don't see color" also contribute to the fodder of ignorant comments as they question the intention and need to diversify the outdoors as if we've somehow solved racism, ableism, and homophobia in our parks and open spaces. Those who stay silent are complicit because it doesn't affect them directly, or worse yet, they benefit from it.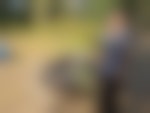 If gathering safely outside is the draw, then the sharing of food lovingly prepared by folx who made it themselves (or by those who make a living doing so, many of whom are immigrants), is what keeps us there. We don't only share food, but also stories of struggle, lost loves, and dearly departed friends and family members.
In my last few articles for the Outbound Collective, I wrote fondly of my Lola's arroz caldo, my mom's recipe for chicken adobo, and how rice and beans come together to symbolize the solidarity between Filipinx and Latinx folx. Both colonized by the Spanish, we have similar culinary tastes, made ultimately unique by the Indigenous flavors of our respective cultures.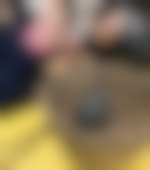 Indigenous people throughout Turtle Island gather, prepare and cook their food outdoors using natural materials such as hot rocks, beautifully woven baskets, and underground ovens, tended to dutifully by skillful cooks and chefs. Whole villages and nations are teeming with rock mortars where women and two-spirit folx bring their harvest of acorn, seeds, and berries to pound into a flour. Many of them sing while lovingly preparing their families' food, something many of us today can relate to as we oftentimes perform kitchen karaoke in our own indoor kitchens.
Huge shell mounds arose from many generations of families eating and returning oyster, clam, and snail shells to the earth, something archaeologists call a midden or trash pile. One person's trash is another families' treasure bed of memories filled with laughter, community, and love. A shift in perspective is all we need to recognize the importance of gathering people outdoors with food, rather than quantifying them by the things they discard.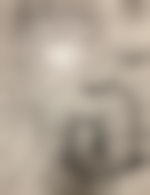 For several years, I coordinated the Gathering of Ohlone Peoples in Tuibun on Chochenyo land, what is now known as Fremont, California. There, Ohlone elders and youth prepare and cook acorn the old and new way. Old ways include removing the skin, loaded with bitter tannins, by employing a winnowing basket and requiring a gentle breeze to blow the skin away. New ways involve using modern technology such as a coffee grinder to turn the skinned acorn into a fine flour. Both options are perfectly valid, loving ways to prepare food for friends and family and one shouldn't take precedence over the other.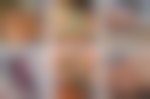 Every year at the gathering, Chef Crystal Wahpepah (Kickapoo) would prepare Indian fry bread to feed the hungry dancers, singers, and demonstrators who would conduct ceremonial prayers and teach folx about their traditional ways. Now, Chef Crystal is opening the first Native woman-owned and run restaurant of its kind in Northern California in the historically Latinx Fruitvale district of Oakland. As people gather to eat her delicious culinary designs in Huichin on Chocheño land, Wahpepah's Kitchen will also be a place for families to come together and celebrate their culture, collective resilience to colonization, and courageous cunning in the face of genocide.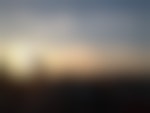 Many of us celebrate what I like to call Turkey Day because we give thanks for what we have, and though I thank the Creator for all that they've given us, I question how we got there. Rather than celebrate the false narrative of pilgrims and Indians coming together to break bread with one another, I give thanks to the Indigenous people of Turtle Island for allowing us to gather on their homeland and celebrate our collective cultures together.
I give thanks to the immigrant communities who have come here, either forcibly like enslaved Black folx, or willingly, to escape conditions in their ancestral land in hopes for a better life.
And I thank my ancestors for paving the way for us to gather safely outdoors and eat our traditional foods, share them with others and celebrate all of our similarities and differences, alike.


We want to acknowledge and thank the past, present, and future generations of all Native Nations and Indigenous Peoples whose ancestral lands we travel, explore, and play on. Always practice Leave No Trace ethics on your adventures and follow local regulations. Please explore responsibly!
Do you love the outdoors?
Yep, us too. That's why we send you the best local adventures, stories, and expert advice, right to your inbox.