Rice and Beans, In Solidarity
We're breaking all the rules, busting through the bamboo ceiling and moving past piñatas and lumpia in the outdoors.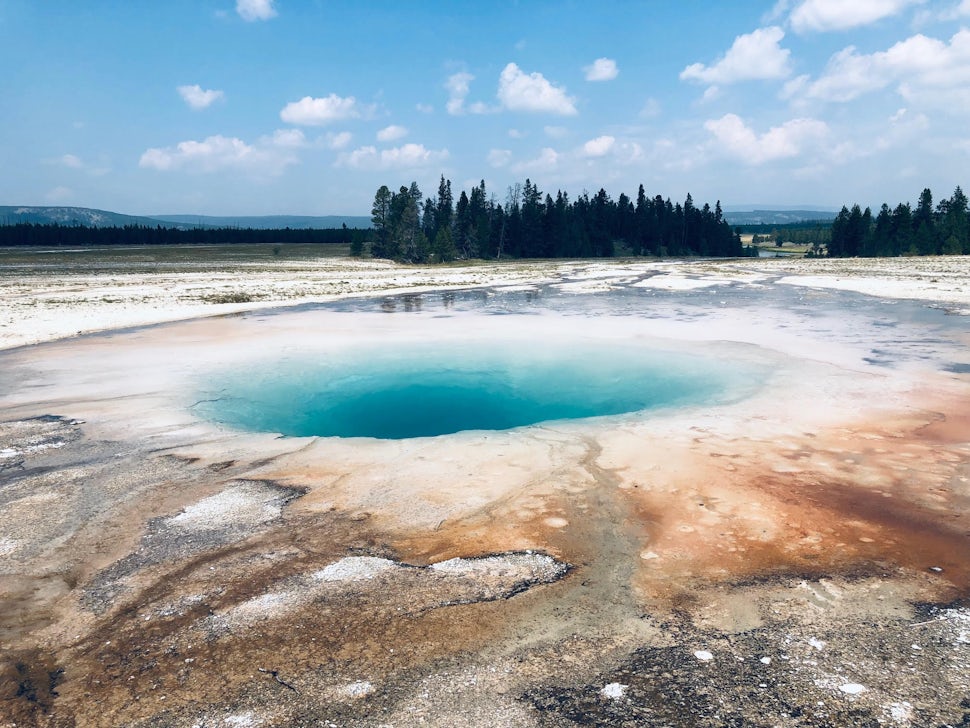 Rice and beans, kanin at patani, arroz y frijoles...whatever language you say it in, it's comfort food for more than half the population of the globe. Whether it's the whole continent of Asia, where rice is a staple dish in most, if not all countries, or the many Latinx countries where beans are eaten with regularity, more than half of the world shudders at the thought of either one of these fine foods disappearing from the face of the earth. Now, imagine if they came together and formed a united front...one that combined the mouthwatering delicacies of Asia with the robust, flavorful sensibilities of Spanish cuisine - you get Filipinx food.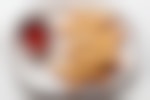 (Photo of Lumpia Shanghai courtesy of Epicurious)
When one talks about Filipinx food, the ever-present Lumpia makes an unyielding appearance, much like the Kool-Aid man busting through a brick wall. "Oh. Em. Gee. I frickin' love lumpia!" is often uttered, while millions of Pinay and Pinoy eyes roll to the back of their collective heads. Don't get me wrong, I love lumpia shanghai as much as the next pasty white girl, but then again I grew up having to roll hundreds of them by hand for family parties, as my mom directed me to when all I really wanted to do was watch Saturday morning cartoons. For all of you born after the turn of the century, Saturday mornings were sacred to most kids, as we gathered around the huge-at-the-time 19-inch box of a TV, and watched Roadrunner try to get another one over Wile E. Coyote in a Looney Tunes cartoon.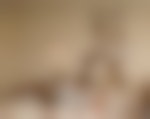 (Photo of my family's Saturday morning ritual - stay in our pajamas and watch Saturday morning cartoons; my Kuyang John with the model pose, my Kuya Mike chillin' with his teddy bear and me, the bunso or youngest brother, with my dog plush next to my Inay or mom; photo courtesy of my Tatay or dad)
There's so much more to Filipinx cuisine than just lumpia, as I wrote about in What's for Lunch? Chicken Adobo with All the Garlic. There's also Asadong Dila, which is cow, pig or ox tongue prepared in a savory sauce. My Lola Nanang (grand auntie and godmother combined) would make it so tender that my brothers and I would joke that she personally chewed each piece of meat just to tenderize it. No wonder the first thing I order at taco trucks are Lengua Tacos, which remind me of my Lola's delicious Dila. In fact, there are plenty of Filipinx and Latinx dishes that share the same or similar names, as Asadong Dila is also known as Asadong Lengua. A word to the wise though, not all Filipinx foods are directly translatable to Latinx culture. One example is the word Puto, which is an all-white, moist dessert pastry for Filipinx folx, but is altogether different in many Latinx cultures (you might not want to google it).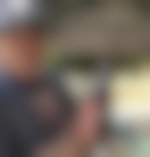 (Can't forget the Datu Puti soy sauce and vinegar when making Chicken Adobo)
Borne from a shared colonial hxstory, Filipinx and Latinx peoples go by many of the same apellidos, or surnames. Mendoza, Ramirez, Santos at marame pa (and many more in Tagalog), as my family and I got plenty of phone calls from Spanish-speaking solicitors growing up. Conquering the Philippines was no easy feat, at least for Ferdinand Magellan who was killed by Datu Lapu Lapu and his troops exactly 500 years ago this year. In fact, the Datu or Headperson, is commemorated in the form of statues across the Philippines and even the vinegar and soy sauce brand I use to make my Chicken Adobo.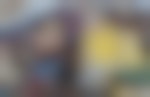 (Mural in Unidad Park in Los Angeles on Tongva land depicting Manongs Philip Vera Cruz and Larry Itliong, along with Mexican labor leaders Cesar Chavez and Dolores Huerta)
So when I go to campouts with my Latinx friends, I often bring Puto from the local Filipinx bakery so they can laugh at the irony of it all ("jajajaja" in Spanish Internet code means "hahaha" to us gringos). This comradery is more than just our shared hxstory of food, language and colonization, but also the struggle, resiliency and rebellion that our two cultures have had to endure. The United Farm Workers (UFW) was originated from a strike action started by Filipinx farmworkers during the Delano Grape Strike from 1965-1970. Manongs (or elders) Philip Vera Cruz and Larry Itliong joined forces with Mexican labor leaders Cesar Chavez and Dolores Huerta to eventually form the UFW.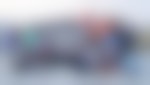 (Photo of LatinXhikers group on Bannock, Shoshone, Blackfeet and Crow land in present-day Yellowstone National Park courtesy of Edgar Lituma)
Last weekend, I had the fortune of going on a tour of Yellowstone National Park with LatinXhikers. They are "a grassroots initiative dedicated to breaking down barriers in the outdoors by creating access, providing representation, & empowering our community to establish connections with nature just as our ancestors once had." Led by latinXhikers co-founder Luz Lituma and fellow Asian American environmental educator Anna Le, we saw bison and bald eagles, felt the heat from boiling hot fumaroles and vents, and spent the evenings sharing food and drink, much like we do with our own families and friends back home. Despite not being Latinx, I felt right at home. In many respects, Filipinx folx are the Latinos of Asia, as Sociologist Anthony C. Ocampo wrote in his book, The Latinos of Asia: How Filipino Americans Break the Rules of Race. We just never adopted Spanish as our language but rather Tagalog and even English, as we were also colonized by the United States.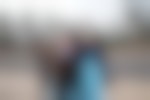 (Fish Biologist and environmental educator Anna Le seeing the Old Faithful geyser erupt for the 20th time while I am seeing it for the first time, with our Latina friend Bianca Garcia in the foreground just taking it all in; photo courtesy of Edgar Lituma)
We breakin' all the rules, from becoming park rangers in far-off places like Zion, Mt. Rainer, and parks nearby like Pt. Reyes National Seashore and Mt. Tamalpais in my beloved Califas or California. Latinx Park Rangers Jesse Portillo and Cristina Guzmán, both from LA, work to dispel the stereotype that Latinx folx don't go out into nature and would rather stay in the city. Yes, many of them have backyard barbecues with piñatas, quinces (shortened from quinceañeras, a young girl's 15th birthday party) and picnics outdoors, but many others like Jesse, Cristina and Luz are working to diversify the outdoors as backcountry rangers and advocates. My pare (shortened from compare, pronounced com-pah-reh) Carlo Arreglo has worked for many years as an NPS park ranger at Point Reyes National Seashore, one of my favorite national parks for flora, fauna and Indigenous culture (graciously interpreted and co-managed by the Coast Miwok and Southern Pomo peoples and the National Park Service). He shares with me the same love of Filipinx food, culture and indigeneity as we are kababayan ("fellow countryperson" in Tagalog). We out here, talaga ("for sure").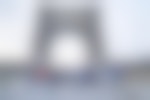 (Photo of Roosevelt Arch in Yellowstone National Park courtesy of Edgar Lituma; fists up in solidarity as the arch reads "For the Benefit and Enjoyment of the People", but is it really for ALL the people?)
We are not just nurses, lawyers, service workers and gardeners; we are also naturalists, environmental educators and guardaparques interpretativo (Interpretive Park Ranger in Spanish), as Ranger Jesse so eloquently put it in an Instagram post for Latino Conservation Week last month. We're continuously breaking rules like family expectations, societal norms and the proverbial bamboo ceiling for Asian folx, like myself, who historically haven't been able to promote to positions of leadership within the system (I'm not sure if there's a name for an equivalent ceiling in Latinx cultures, but it's definitely there…agave ceiling, maybe? Now, I need a shot of mezcal). I quit my job as a naturalist for the East Bay Regional Park District because they wouldn't promote me so I became a manager on my own. In fact, many parks and municipalities have been quite intentional about diversifying their seasonal, part-time and front-facing staff, but are less willing to promote them to supervisory or managerial levels. The bamboo and agave ceiling is real, y'all.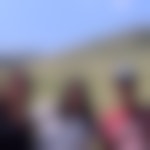 (Photo from L to R: Monica Lopez Magee, Sr. Vice President with Cities and Community Engagement, Tanya Pappa, Youth Leadership Network Coordinator and Francis Mendoza, Manager of Community Development with the Children & Nature Network enjoying a work meeting out hiking the front range of Colorado)
The work team I belong to at the Children & Nature Network (C&NN) have had to bust through these ceilings to get to where we are now, as we emphasize collaboration over competition to get our collective work done. It doesn't hurt that we come from Latinx and Asian cultures that do the same in their respective communities. For Tanya and I, especially, who come from the public sector where cis-heteronormative, colonized and patriarchal structures abound, it's been refreshing to work with Monica who has had a long-standing reputation as a leader in her field, having worked collaboratively for many years with outdoor advocates such as Juan D. Martinez, Senior Program Manager of the Aspen Institute and C.J. Goulding, former staff at C&NN and current Partner at the Avarna Group, amongst many other roles and accomplishments.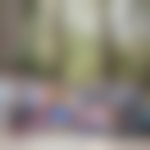 (Photo of "We Got Us" campout in 2018 at Julia Pfeiffer Burns State Park on Esselen land courtesy of Raul Hernandez)
Back in my home state of California in all its splendor, I've been fortunate enough to be invited to many "We Got Us" campouts with Latino Outdoors founder José Gonzalez and Outdoor CEO Pledge and In Solidarity founder Teresa Baker. Teresa's a sister (Black woman for all y'all who don't know) who is an honorary Latinx and Filipinx person in my book. Last month, we celebrated José's birthday in the best place we know how - camping outdoors (we also sang karaoke later that evening, arguably the national pastime of the Philippines). More and more park rangers and community advocates came out to join us, as Guardaparque Interpretativo Erick Cortes and Latino Outdoors ambassadors Carlos "Los" Miranda and Aurora Perez provided our morning Pacificos and San Miguel beers to go with the Pan Dulce brought by Dr. Jorge Ramos, environmental scientist and professor at Stanford. Mi compa (another derivation of compare, but this time shortening the first part of the word, rather than pare) Miguel Marquez is an Urban Refuge Ranger for the US Fish and Wildlife Service, which goes to show you that we are everywhere. There are also Filipinx park rangers on Mt. Tamalpais and Angel Island State Park, environmental educators at nearby Crissy Field Center and healing hike practitioners and nature center directors across the drink in Oakland and Berkeley. As a self-proclaimed #asianoutsider and former park ranger, it's wonderful to be accepted into such a loving, supportive community of highly accomplished environmental professionals who focus on decolonizing the outdoors, but also on enhancing brown and black joy in the outdoors.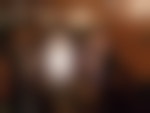 (José Gonzalez and I singing our hearts out in a bout of "which brown guy can sing the worst?" Photo courtesy of Miguel Marquez; I won incidentally.)
As we fight systems of oppression and systemic racism within our social structures and outdoor spaces, it's important to keep our collective eye on the proverbial prize - black and brown joy. When my daughters, one of whom is half Lao and half white (hapa this and hapa that, where hapa is the Hawaiian term for someone of mixed race), while the other is unapologetically Filipinx, grew tired of the first round of Covid restrictions for more than a year and a half, the first thing they wanted to do was go camping - it gave them joy to be outdoors. My nephew, Marley, who is also my biological son (as his mother asked me to be a sperm donor 5 years ago), joined us and loved just lounging lazily in the hammock with his pinsan pinsan (cousin in Tagalog) and biological half sister, Keira. As someone who grew up in a loving, yet dysfunctional family setting, I needed the outdoors to heal, build community and be in solidarity with my brown, Black and Indigenous sisters and brothers. None of which is more apparent than the bond Filipinx and Latinx people have had in our shared struggle against our oppressors - systemic racism, complacent leaders and silent benefactors; might as well call them all putos (and I ain't talking 'bout the dessert).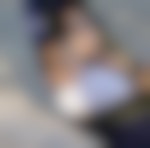 (Photo of Marley and Keira chillin' in a hammock courtesy of Yvonne Rogers, with barely a lick of "brown joy" emanating from their light-skinned selves...jajajaja)
We want to acknowledge and thank the past, present, and future generations of all Native Nations and Indigenous Peoples whose ancestral lands we travel, explore, and play on. Always practice Leave No Trace ethics on your adventures and follow local regulations. Please explore responsibly!
Do you love the outdoors?
Yep, us too. That's why we send you the best local adventures, stories, and expert advice, right to your inbox.