Don't let food hold you back from your backpacking trip. You can create delicious meals using foods found at your local market.
The hardest part of planning a backpacking trip is planning your meals. There are specialty retailers out there that provide some wonderful options for backpacking food, but those aren't always convenient when you're planning a last minute escape. Whether you're trying to accommodate specific dietary needs or you're leaving early tomorrow morning, it would be nice to be able to get what you need at your local market. Regular markets can provide an array of options to get you what you need for a trip full of personalized good eatin'. Food should never be the limiting factor for whether you can take off into the wild and nurture your soul.
The Base

We generally like one pot meals backpacking, which are quick to cook and usually limit the amount of dishes to wash at the end of the day. Start with something that will take on whatever flavor you have in mind, and provides you with a lot of energy. Best options for this part of your meal that can be easily found at your local market are:

Instant mashed potato flakes

Parboiled rice

Instant grits or oatmeal

Quick cooking pastas like ramen, angel hair, couscous, and soba noodles

Pancake or biscuit mix
The Bulk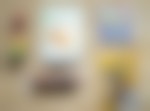 All kinds of delicious things can be added into your one pot masterpiece. Build depth and interest with dehydrated or freeze-dried veggies and meats. As these absorb water and sauce, they'll come right back to normal and melt into your meal:
Dried mushrooms

Freeze-dried mixed vegetables

Sundried tomatoes

Cured meats and jerky

Canned tuna and chicken

Smoked salmon

Silken tofu
The Flavor

You can go any direction with what you've built so far, and the spice department is going to help you get where you want to go. The downside of buying pre-constructed backpacking meals is your inability to customize spice and salt levels in your food. Start slow, and build up to perfection. You can also create a sauce at this point with creamy thickening additions.
Our favorite choices are:
Bouillon cubes

Curry pastes

Soup mixes

Spice mixes that you buy pre-mixed or make yourself, like our Secret Weapon Spice Rub

Powdered milk

Peanut butter powder

Instant bean flakes
The Toppings

To ensure that you'll get variation in texture, add some crunchy toppings as a garnish. These can be daytime snacks that serve a dual purpose, or you could keep special toppings aside for a special element to each meal.
Nuts (crushed smoked almonds)

Seeds (chia, sunflower, hemp, millet)

Crushed chips or crackers

Bacon bits

Shelf-stable cheese

Freeze dried fruit

Chocolate
Here are some of our favorite recipes that rely mainly on finds from our market.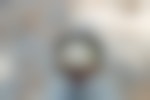 Published: June 22, 2016

Check out Dirty Gourmet! We are three women who came together after a bike tour across Canada and years of camp life to rethink food in the outdoors. We believe that food should be as much a part of the experience as ...
Follow
Please respect the places you find on The Outbound.
Always practice Leave No Trace ethics on your adventures. Be aware of local regulations and don't damage these amazing places for the sake of a photograph.
Southern California's Off-Season Gems: Mojave, Death Valley, Alabama Hills, and Joshua Tree
Joshua Tree National Park, California
It all started with a simple Google search. My buddy, Cameron, and I were procrastinating studying for our law school finals when we started daydreaming about a getaway.

Beyond Leave No Trace Ethics: Packing Out More Than You Pack In
If you've spent some time in the great outdoors, you've probably heard about Leave No Trace ethics.