A Tropical Adventure in The Florida Keys!
120 miles of year-round island-hopping fun.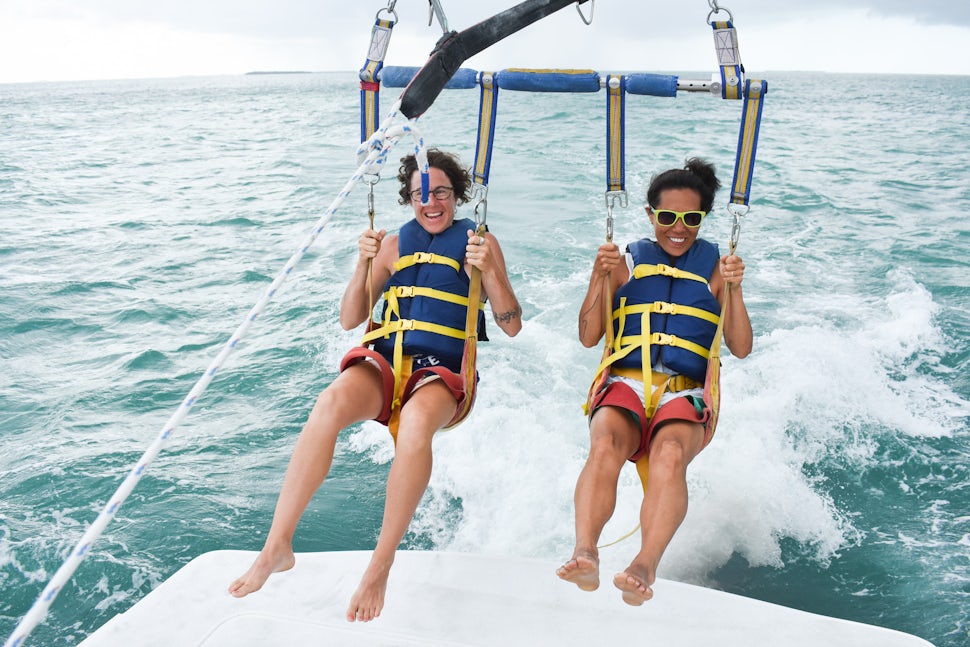 I recently shared about the adventures my wife and I had in and around Florida's Panhandle. We had so much fun exploring the panhandle and weren't quite ready to leave the warmth of the Sunshine State so we pointed our van towards the Florida Keys.
The Keys are special to me. A couple of family members lived there for a few years and I have been lucky enough to have visited several times. (It's the place I long to be when the North Carolina winter starts to drag on). Part of my love for the Keys is the abundance of sun, part of it's the number of outdoor things to do, part of it's because it feels good to be there. (I'm openly gay and it's a part of the country where I feel at ease. Everything on this list is a place where my wife and I have felt safe and welcome.)
If your idea of a good time is one replete with overflowing margaritas, I get it. There are tons of bars and restaurants and your options for partying in the Keys are practically infinite. But if you want a little more adventure in between your happy hours, then keep reading to find out some of my favorite LGBTQ friendly spots in the Florida Keys for hiking, riding bikes, snorkeling, learning a little botany, hanging out on the beach, and of course, grabbing some delicious food.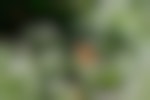 Our adventure starts in Key Largo, at the northern end of the keys, aka the Upper Keys, at Crocodile Lake National Wildlife Refuge. Though this spot has the word 'crocodile' in it, we're actually not headed there to see Crocodylus acutus aka the American crocodile. We're here to see a much more delicate form of life: butterflies! They're attracted to the 50+ species of native plants in the garden, most of which are labeled for ease of identification. Bring a camera, get still, and wait for them to appear. Note: American crocodiles are being protected in this area but the chances of you seeing one are quite slim as most of this refuge is closed to the public.
Good for: Spending some time in the outdoor butterfly garden which not only makes for some fun photos but is also a nice way to ease into the beginning of your trip.
A half an hour should do it here.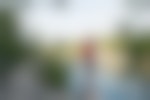 Just down the road, south, from the butterfly garden, you'll find the Dagny Johnson Key Largo Hammock Botanical State Park. This is a great place to go for a hike and learn about some of the plants in the area. In fact, one of the first interpretive signs you'll see in the park is the sign teaching you about Poisonwood, a tree that will give you a very itchy rash. This tree should be avoided at all costs so that it doesn't wreck your adventure before it even begins.
Great for anyone wanting to boost their knowledge of the local plants and stretch their legs.
Spend half a day here. Better yet, pair it with the butterfly garden above as they're just a short drive apart from one another.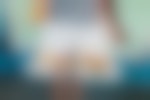 Lobster BLT. Just typing those words is making my mouth water. This sandwich (it comes with a side) is so delicious that even though there were lots of other places in the area that I wanted to check out, I had this one particular sandwich for dinner two nights in a row. And I don't regret it one bit. The lobster is lightly breaded and fried, not overly seasoned so the flavor shines through, topped with crisp bacon, and big enough that you'll be stuffed but also, somehow, still wanting another.
Oh and if the lobster BLT doesn't suit ya (or anything else on their menu), guess what, they'll also cook up your fresh-caught catch. Bonus: This place is less than a 10-minute drive from the Dagny Johnson Key Largo Hammock Botanical State Park, mentioned above.
Right for anyone looking for a local, non-chain place to eat fresh seafood.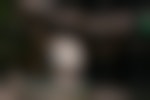 Do your best to find the strength to leave Key Largo and head south because you'll be rewarded with a most-unique spot: the Laura Quinn Wild Bird Sanctuary. This non-profit's goal is to rescue, rehabilitate, and release native wild birds that have been harmed or displaced. You can visit the sanctuary from sunrise to sunset, see a pelican feeding (they happen at 8 am and 2:30 pm), observe over 90 different birds, learn about them on a self-guided tour, and even take the boardwalk that winds through the sanctuary out to a small beach with a beautiful view. Note: The sanctuary is free although a $10 donation is suggested.
Great for anyone who has even a mild interest in birds.
Spend up to half a day here.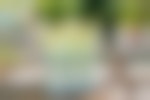 Cold, delicious beers in a cool, laid-back outdoor setting complete with palm trees and an on-site food truck? And a distillery?! I found myself saying out loud, "Uh, is this real?" The answer? It is. It's real. It's a cool place to hang out and the staff is super friendly. We felt comfortable the moment we arrived and when it was time to go, we got a couple of six-packs of their Channel Marker IPA and Floridays Tropical Pale Ale to go. Oh and note that if you're using your GPS, make sure you pick the location on Islamorada! (They have another location in Fort Pierce which is not in the Keys.)
Best for anyone who … scratch that thought. This place is easy to love no matter who you are.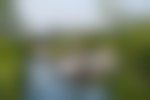 This spot isn't well marked from the road but the lack of obvious signage is, in my eyes, a bonus. It means you have to know it's there in order to find it. (When we visited, we were the only other people on-site. And it's only about 1.5 miles from the Islamorada Beer Company.) Once you find your way into the preserve (by the way, it's free!), continue straight ahead towards the green tunnel of trees where you will pass a couple of picnic tables and eventually dead end near a small boat launch where you can put your kayak or SUP in. Beware however, as posted signs indicated the presence of a croc.
Great for anyone looking for a chill picnic spot or place to launch a kayak.

Spend up to half a day or a day here depending on what activities you do.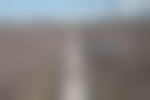 Our next adventure, continuing south along the Overseas Highway, brings us to Long Key. I went for a run along the Golden Orb Trail and loved that in a few miles I ran across several different surfaces: pavement, boardwalks, soft sand, hard-packed sand, fossilized coral, and even a little dirt. The trail also goes through several different habitats. It's only a little over a mile long but you can extend your run (or walk) by linking up with the nearby Layton Trail and also running along the park roads. Bring your camera or phone with you so that you can snap a few photos as there is an observation tower along the way that gives you great long-range views.
Perfect for those who want to experience more than 'just the beach.' Also, a good hike to do with kids.
Spend anywhere from an hour or two hiking the Golden Orb Trail up to a day exploring the rest of the park.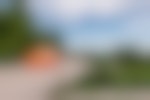 This is one of the most beautiful campgrounds we've ever seen. Most of the sites, there are 28, have views of the Atlantic Ocean and its bright blue waters. Both tents and RVs are welcome but you definitely need to make a reservation. One of the park rangers we spoke to said the sites get booked nearly 11 months in advance! Still, if you can plan that far ahead, this is an amazing basecamp for kayak, SUP, biking, beach-going, sunset picture taking, picnicking, and so on.
Great for anyone who wants to experience balmy breezes near the water and have plenty of options for nearby fun. Oh and this state park is just 11 miles south of the one above which means you'll have easy access to two great places.
Spend anywhere from a weekend to a week here.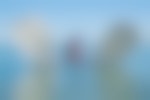 I can't say enough amazing things about this state park. My wife and I have visited here several times because it's not only gorgeous, but it's an easy and fun place to spend the day. We love it so much that we even left Key West a few times to spend the day here. (It's There are two beaches for lounging around, a campground, places to ride your bike, outdoor showers, a cool trail that gets you onto the old bridge for a nice view, and snorkeling! You can get onto a boat and do a trip out to Looe Key National Marine Sanctuary or even just snorkel off the beach. (I found a couple of cool bright orange sponges!)
Perfect for anyone wanting to give snorkeling a try. (They rent gear at the state park).
Spend anywhere from half a day to a week here.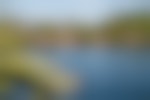 The Blue Hole on Big Pine Key (about 30 miles north of Key West) might look like a natural blue hole but it's actually an old limestone quarry that has been allowed to regrow back into a somewhat wild place. You'll find a small parking area with a trail that leads to a couple of interpretive signs and benches to observe the area. You are likely to see turtles, birds, fish, and even alligators. Note that this is not a place to go swimming.

Good for anyone who wants to explore inland and observe nature.
Spend anywhere from 30 minutes to an hour here, more if there is wildlife to see.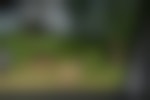 I talked to my Dad one evening before we left for The Keys and he reminded me to drive slowly while passing through Big Pine Key as the Key deer are not only in the area, but they're also an endangered species. (Current estimates suggest they number at around 1,000). Be sure to visit the National Key Deer Refuge while you're in the Keys to see an animal that can't be found anywhere else in the world. If you're lucky enough to spot them, do not approach them and do not feed them.
Great for anyone with their heart in conservation.
A half a day should allow time to see a few key deer.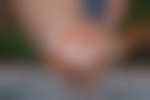 There's a lot to love in the lower Keys starting with the pizza. Roostica Pizza to be exact. It tops my list because they make authentic Neapolitan Pizza. The fresh, quality, ingredients play a big part in the flavor but so does the 900-degree oak wood-burning oven. Our favorite go-to pies are the Margherita and the Truffle & Mushrooms pizza (heads up, the latter has prosciutto on it). This pizza was pretty much the only thing that got my mind off the Lobster BLT mentioned above.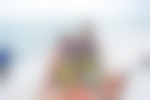 One of the coolest, most exhilarating outdoor experiences my wife and I have shared was parasailing in Key West. It actually felt like two adventures in one because before you even go parasailing, you get to go on a fun little boat ride. Though you have to balance a little while you wait to get hooked into the tandem harness before your ride, it's made easier with the help of a skilled crewmember. And then once you're up in the air it's the most incredible feeling of weightlessness. Everything gets super quiet, the boat and the people in it look really tiny, and you get an amazing bird's eye view of Key West. The ride lasts about 8-10 minutes and the captain will, if you want, even dip your lower body in the water as you come back in to the boat.
Great for thrill-seekers.
You'll need about two hours. (Trip check-in is 30 minutes prior to departure and the trip itself lasts about an hour).
Florida Keys Recap
There's a ton of options to choose from when it comes time to picking a travel destination. If you're like me, you want to go to a place that has not only lots of options for outdoor fun but also has great food and drinks. The Keys tick off both of those boxes for me, but even more importantly, it's a place where my wife and I feel comfortable and safe visiting together.
Extra Florida Keys Info to Know Before You Go
Winter is a great time to visit the Keys because it's warm and sunny when lots of other places are buried under snow. Honestly, it's an awesome place to visit year-round.
Key West Pride is typically the first weekend in June.
Those of you familiar with the Keys may be wondering why we left off John Pennekamp Coral Reef State Park. The reason is that it's already super-well known and we figure that most people will go there anyway. In no way does leaving it off the list mean it's not worth going to. It's amaaaazing.

Book campsites online ahead of time, no matter the time of year.
Want to know more? Check out www.visitflorida.com
#LoveFL #EveryoneOutside #TheOutbound
Photos by Caroline Whatley and Erin McGrady
We want to acknowledge and thank the past, present, and future generations of all Native Nations and Indigenous Peoples whose ancestral lands we travel, explore, and play on. Always practice Leave No Trace ethics on your adventures and follow local regulations. Please explore responsibly!
Do you love the outdoors?
Yep, us too. That's why we send you the best local adventures, stories, and expert advice, right to your inbox.