Florida Panhandle Adventures!
12 of the coolest spots to check out on your next Panhandle road trip.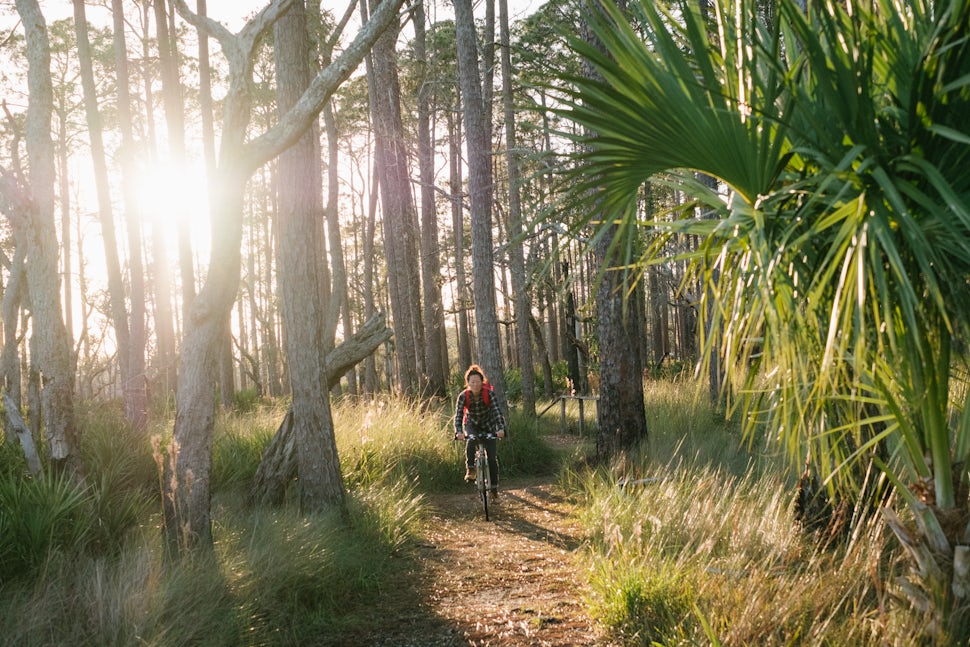 Hey y'all! My name is Erin McGrady and I'm a writer and photographer who has, for the last couple of years, been traveling the country with my wife, Caroline looking for safe and fun spaces for the LGBTQ community as well as the BIPOC community. We're based in Asheville, North Carolina, but we've spent a good amount of time in Florida opting to trade the mountains for the Sunshine State's warmer weather, any chance we get. We recently revisited the panhandle in an effort to dig a little deeper and share out about some of our favorite spots to adventure. One of the things we've always loved about the panhandle is how it has access to both the coast as well as some inland gems (springs, long trails, cool state parks, and, who knew it, an area where you can see more stars than you've probably ever seen before.)
Want to know more? Keep reading to see some of our top picks for you next Florida panhandle road trip!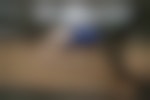 Our first stop in the panhandle is Blackwater River State Park. It's located on the western side of the panhandle and is surrounded by Blackwater River State Forest. The northern edge of the park has some fun dirt/sand roads that are fun to drive on. Though we did the trip in our 2WD van, 4WD is not a bad idea, especially if you want to explore some of the side roads that are made of soft sand. If you're not in a hurry, take Camp Henderson Road, then Davis Road, and Mason West Road. It's off the beaten path (we didn't see another vehicle the entire time we were in there). Definitely make sure to bring a map as cell reception is limited in this part of the park.

Also be sure to check out the equestrian trails, stables, and pastures at Coldwater Recreation Area. I grew up with two rescued horses and what I would have given to be able to bring them to this park. You can actually board your horse here, camp overnight, and then ride the trails! Note: bikes are not allowed on the horse trails.

Camping at the Blackwater River State Park is a 10/10. The sites are big and roomy, flat, tucked into the pines, and have easy access to the trails. Unlike many campsites, this one feels super private in that you have quite a distance between you and your neighbor.


Good for: anyone who loves horses and those seeking solitude at camp.
Spend anywhere from a day floating the river to a weekend or an entire week.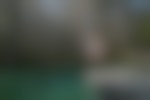 There's no doubt that Florida is known for its beaches. However, one of the coolest things we've experienced in our travels are the springs! Ponce De Leon Springs is east of Blackwater River State Park and makes for an unforgettable day trip. Entry into the park is $4 per vehicle or $2 per person if you're on foot or on bike. The main feature of the park is the spring itself which, when we visited, was 68 degrees. Even though we visited in the winter, it was refreshing. I couldn't stop staring at the crystal blue and green water and enjoyed watching the fish dart in and around my ankles (yeah, the water is that clear). This is freshwater, so you won't float as easily as you would in saltwater. Be prepared to do a little treading and swimming. That said, I was able to stand up with my head above the water (I'm 5'4).
After drying off, we ate lunch at one of the picnic tables near the spring and then took a hike along the Spring Run Trail. The trail is short and winds along a river flood plain, so wear your boots and be prepared to get a little dirty. The hike is cool though and worth the time, say 30 minutes, because it takes you along the blue spring run until it meets up with Sandy Creek where you can see the two waters meet up; the spring, obviously, clear and blue, and the creek, brown and black.
Great for those in need of a little rejuvenation.
Spend anywhere from a half a day here to a full day.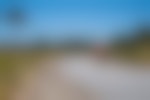 Next up in our panhandle adventure? Topsail Hill Preserve State Park. We camped overnight here for one night and it was great! The camp store has beach cruisers, kayaks, and SUP's for rent. While the campsite is nice, make sure you leave home base and explore. There's a network of trails nearby which are totally worth exploring. If you've got bikes, head towards the beach along the paved path and look for a sand trail that leads to No Name Lake. Though it's cool to check out any time of day, the best time to do so is in the morning as the sun will come up on the other side of the lake and, if the conditions are right, will be misting which makes for an amazing photo. Continue on after stopping at the lake and head to the beach. The sand is super fine, almost like granulated sugar. We ran a few miles up there and stopped every so often to look at seashells, starfish, and other little critters that had washed up ashore.
Best for those looking for a place to safely ride bikes and hike without worrying about cars.
Spend anywhere from a half a day here to a weekend or a week.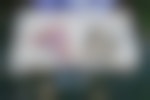 If you know me, you know I'm always thinking at least one meal ahead. I was looking forward to eating at Black Bear Bread Co. before we even got on our bikes at Topsail, and I was even more excited after riding around for a couple of hours. Black Bear is located in one of the cutest little beach bungalows we've ever seen. And the food is as tasty as the storefront makes it look. I ordered the smoked salmon tartine (the pickled onion was delicious!) and my wife had the kale sandwich. Both of them were made with fresh ingredients and they completely hit the spot. Oh, and they get bonus points for an easy curbside-to-go system.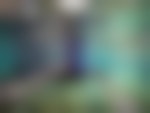 Ok, full disclosure: we never meant to stop at Williford Spring. Instead, I'd planned on taking us to visit Pitt and Sylvan Springs. But, when we got a little ways down the trail to the spring, it was closed. We headed back to the parking lot, found a sign that suggested Williford Springs, and five minutes later we were headed down the trail to go see it. Turns out, it was our lucky day: we were the only ones there! There are a couple of rocks that stick out of the water that made for a neat photo-op but the best part is that you can, when you dive under, literally see a circular, crystal blue hole. The water was, cool, clear, refreshing, and it was a total treat to have it all to ourselves. Williford Spring I'd later find out was part of the larger Northwest Flordia Water Management System, all of which is completely free.
Best for the water lover.
Spend anywhere from a half-hour to all day here.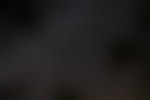 I wasn't quite sure what to think when I booked the campground at Wright Lake. It was hard to leave the coast and the beautiful springs. But something about it beckoned... I think it was the fact that it is located in Apalachicola National Forest and from the aerial view on Google maps, it looked desolate. And I'm so glad we went because not only was the drive out there one of the best sunsets I've seen in a long time (trees silhouetted against a pink and orange sky with just an eyelash of a moon in the background) but the stars out there, oh my, they were incredible. It's one of the darkest places we've found this side east of the Mississippi River. There was so little light pollution that it made for some incredible astrophotography. If you're a photographer who's been wanting to get some awesome night shots, this is your camp. Note: there is no cell reception out here so make sure you know where you're going before you set out.
Best for all skill levels of photographers.
Spend at least one night here.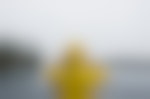 A small parking lot with a fishing dock might not seem like a lot, but this spot is part of the Big Bend Scenic Byway which is 220 miles long and it's also a stop on the Great Florida Birding Trail. (There are 510 wildlife viewing sites on the GFBT and can be quite an achievement to check off a visit to each one.)
Best for the bird-lover and wildlife watcher.
Spend anywhere from 15 minutes to half a day at one of the pull-offs. Spend a long weekend driving the entire route.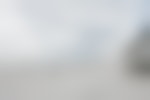 The thin wisp of land that is Dr. Julian G Bruce St. George Island State Park is one of my favorite spots on the panhandle. It's easy to love because it's soooo beautiful. But beyond its photographic dunes and blue waters, there is also a boat ramp, miles of white powdered sugar sand for walking or lounging, large shells that wash up at high tide, a campground, and my favorite... lots of wide-open spaces to go for a run. Note: visitors are welcome to observe and photograph the dunes but please do not walk on them.
Best for a perfect day at the beach.
Spend at least a night here, if not an entire weekend or week.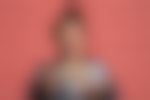 Look for the salmon-colored building as you roll out of the state park (it'll be a right-hand turn). Put your blinker on as soon as you see it and find a spot to park because you don't want to miss the shrimp po' boy or the grouper sandwich. Their genius lies in their simplicity: excellent ingredients, seasoned well, and prepared just right. Their fries are pretty darn good, too. I'm not typically one to mull over a meal unless it was incredible but I've been thinking about this sandwich for days. And apparently, I'm not the only one as they've been in business for over 25 years with no signs of stopping.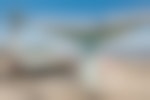 This is one of those beaches that'll make you wish you lived in Florida. (It did for me, anyway.) It's got cool looking 1970's style picnic shelters, easy parking, and a soft sand beach with a water view that is great for just hanging out with a friend and getting some sun or going for a walk to clear your head. Though it's part of Florida's Forgotten Coast, it's a spot that visitors won't soon forget. Oh, and it gets bonus points for its outdoor showers and public drinking fountains.
Best for another great day at the beach.
Spend an hour eating lunch or stay all day.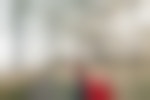 If I had to pick a favorite campground in the panhandle, this one would come close to the top every single time. It's fairly small, the sites sit under a canopy of older trees, they're level, there's a fire pit at each one, and there are a couple of cool trails that leave directly from camp. We went for a couple of great bike rides and walks and runs and could have easily spent a weekend here just relaxing, hiking, sitting around camp, and maybe putting a kayak or canoe in at the boat launch. My favorite part about the park, though, was the fact that it offered a scenic drive that cut through the forest. I loved it because it meant you could do it with anyone and everyone in your family regardless of age or physical mobility. I wish more places had things like this.
Best for those wanting to camp with family, including grandparents.
Spend at least a night, if not two.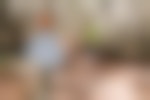 The Florida Trail is aptly named as it is nearly 1,500 miles long and goes all the way from Gulf Islands National Seashore (North) to Big Cypress National Preserve (South). It is also one of 11 National Scenic Trails in the United States. Though there are numerous jumping on and off points for accessing this trail, we like this one, southwest of Medart near the intersection of Dragon Wood Circle and Carraway Cutoff.

Best for anyone wanting to experience a slice of Florida on foot.
Spend anywhere from an hour to several weeks thru-hiking the trail.
Florida Panhandle Recap
Winter is a great time to visit the panhandle (no bugs and plenty of sunshine) but honestly, this is a year-round destination. I love that it has not only remote outdoor adventures but also cool, local spots to grab a bite, and of course, the easy beach access. If you're thinking of an adventure in Florida, skip the usual destination and point your vehicle towards the panhandle and what might just be your favorite adventure in Florida.
Notes: We did the above route and went west to east. To recreate this adventure, give yourself at least one week.
Cell reception is limited in a lot of these spots so be sure to have a map and be able to navigate without your phone's GPS. Hooray for remote wilderness experiences!
Book campsites online ahead of time no matter the time of year.
Do not bring firewood from out of state. Most of the state parks sell firewood so plan on arriving before the ranger's office closes and getting some if you'd like to have a campfire.
A snorkel and mask or goggles are recommended for the springs so that you can see below!
Want to know more? Check out www.visitflorida.com #LoveFL | #EveryoneOutside #TheOutbound
Photos by Caroline Whatley and Erin McGrady
We want to acknowledge and thank the past, present, and future generations of all Native Nations and Indigenous Peoples whose ancestral lands we travel, explore, and play on. Always practice Leave No Trace ethics on your adventures and follow local regulations. Please explore responsibly!
Do you love the outdoors?
Yep, us too. That's why we send you the best local adventures, stories, and expert advice, right to your inbox.