48 Hours In Jackson Hole
Want to maximize your time in Grand Teton National Park at Togwotee? Follow my lead!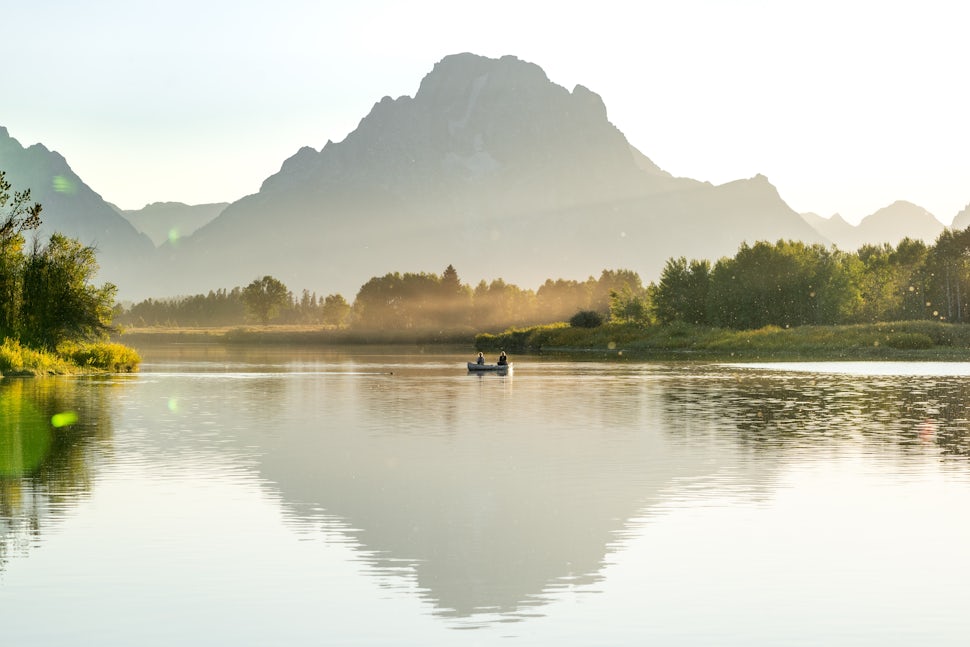 Arriving and Diving in
Once you arrive at Togwotee Mountain Lodge, try your best to not get trapped there by your cabin's charm. Quickly get settled in because it's time to get out and explore the endless adventures awaiting you in the great outdoors.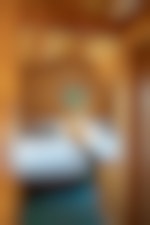 After you've made the toughest decision of the trip, leaving Togwotee, you will encounter your second hardest decision: selecting something to do. To help alleviate any stress you might have in planning a trip here, let's dive into what my time at Togwotee Mountain Lodge looked like.

First off, as a veteran visitor of the Tetons, NEVER skip sunrise. This will single-handedly be the highlight of your entire trip. I can't think of a better way to start the day than watching the sun put on a show over the Teton Range. I decided to go checkout the infamous Schwabacher Landing for my first morning mission. Let's just say it didn't disappoint.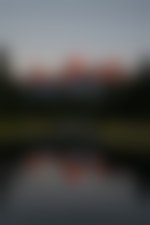 After sunrise, drive into the town of Jackson to grab yourself a well-deserved breakfast and much needed coffee. There is a great selection of wonderful restaurants to choose from. I found myself posting up at Cowboy Coffee Co. to warm up after the chilly morning and do some photo editing.

Once my face was stuffed I was ready to start my first big adventure of the trip: Delta Lake. This hike is about 8 miles round-trip with a little over 2,000 feet of elevation gain. After you scramble your way to the top, be prepared to lift your jaw off the ground because the view is breathtaking. Pat yourself on the back or high five a friend because you earned it! Find a nice rock to soak in the view and even take a nap if you wish. I highly suggest jumping in the lake, but consider yourself warned: it's freezing!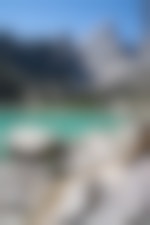 After you made it back down from hiking, go find yourself a spot to watch the sunset. My first evening there I chose to drive over to Jenny Lake. Before arriving at the lake, I found this stretch of road a friend suggested to check out. Found a parking spot, hopped on top of my car and starting shooting the sunset. Two rad college kids ended up stopping as well, one guy jumped out of the car onto a skateboard and started shredding down into the sunset. One of my favorite parts about traveling is meeting people. I love it when the world aligns and these types of situations happen organically.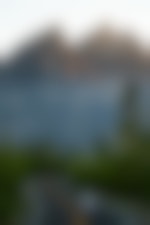 After the sun goes to sleep, head back to the lodge to eat a tasty dinner at the Red Fox Saloon. They have a pretty dialed menu to choose from, take a pick it's all delicious. Sharlene mixes up a mighty nice cocktail so do yourself a favor and order one or three. Don't worry about driving, walk your butt back to the cabin.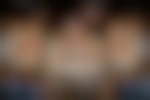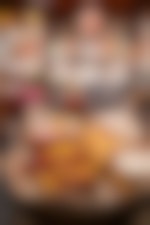 Boy oh boy does that 5am alarm clock come early; especially after a night of closing down the saloon with the amazing lodge staff. For my next sunrise of the trip I drove over to Mormon Row.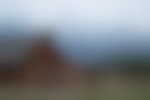 I decided to ditch the crowd there and head into town to relax a little before my biggest adventure of the trip: Whitewater Rafting!

My expectations going into this eight mile float were pretty low if I'm being honest. I was excited to float through the Snake River and soak in the beautiful canyon views, but being towards the end of the season with low water levels I didn't anticipate big rapid hits. Xavier, our stellar guide, was wrapping up his season today with us being his final float. His outfit solidified my assumptions: jeans and a sweatshirt. You could tell this wasn't his first rodeo.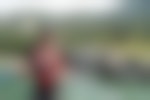 Let's just say the Class II & III rapids DELIVERED. This river was not going to let Xavier walk away dry— none of us for that matter. No no no he was going out with a BANG!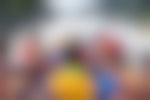 This was the perfect excursion for a hot, smoky day. Our group had a blast! We loved each and every splash zone and took advantage of the mellow sections where we jumped in to cool off. Overall, this experience was top notch and definitely a highlight of my trip.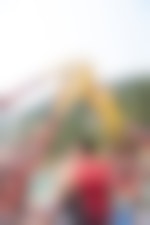 Since my last morning at Togwotee was a smoky one, I decided to sleep in and take full advantage of my cozy cabin. Hanging out on the porch, sipping coffee and reading a book was the perfect way to cap off an already AMAZING trip.

Remember what I said at the beginning of this blog?... "adventures awaiting you" this couldn't be any more true than after checking out of the lodge and on my commute back home. While driving through Grand Teton National Park and Yellowstone National Park in route to Montana, I saw an abundance of critters along the way.
When recreating outside, please be mindful of wildlife in the area. Follow park guidelines to keep both you and them safe.
I came across these guys while hiking around off a spur trail on the side of the road. From a safe distance, I watched them through my camera lens eat leaves and berries where they were hanging out in the tree. After their snack, they both peed and pooped (yes, in the tree) answering everyones question of "Does a bear sh*t in the woods?"Then finally it was nap time. Such a unique and unforgettable experience watching these two bears live a part of their everyday life.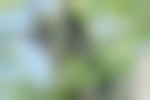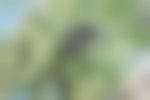 I was definitely lucking out while driving home and just kept being in the right place at the right time. Ended up spotting these two elk standing in the river so I pulled over to watch.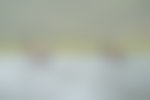 A sight worth seeing a hundred times. For me, I love seeing herds of bison. It just feels so rustic and raw. They make me think of older times or classic western films. I don't know, they are badass. Every animal deserves respect, but for some reason these guys seem to deserve a little more.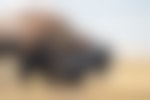 Now this was a cool yet sad experience. As I was driving along, all of a sudden there was a MASSIVE traffic jam. I obviously knew there was an animal sighting up ahead. Once it was my turn to pass through the mayhem, I saw the animal was a grizzly bear. I had my camera ready on auto to snap a quick photo if possible without stopping or adding to the chaos. It was such a good reminder about how powerful and strong these animals really are. It was effortlessly tearing through the dirt like it was water. Such a bummer to witness swarms and swarms of people getting WAY too close to this fellow, putting themselves and him at risk. I totally understand wanting to see wildlife, but there is a correct way to do it and this wasn't it.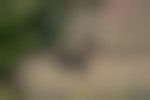 If I had to have one major take away from this blog of mine, I would have it be: GO HAVE FUN! Seriously, whatever you are into, whatever you want to see, whatever excursion or hike you want to do, GO DO IT! You will have a tough time not having a good time around Togwotee Mountain Lodge. I am already looking forward to my next trip there.
Enjoy and recreate responsibly!
Keep up with my future adventures on my Instagram and on my website.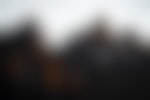 We want to acknowledge and thank the past, present, and future generations of all Native Nations and Indigenous Peoples whose ancestral lands we travel, explore, and play on. Always practice Leave No Trace ethics on your adventures and follow local regulations. Please explore responsibly!
Do you love the outdoors?
Yep, us too. That's why we send you the best local adventures, stories, and expert advice, right to your inbox.