The 5 Best Sweet Recipes I Learned On My NOLS Trip
Satisfy your sweet tooth in the backcountry.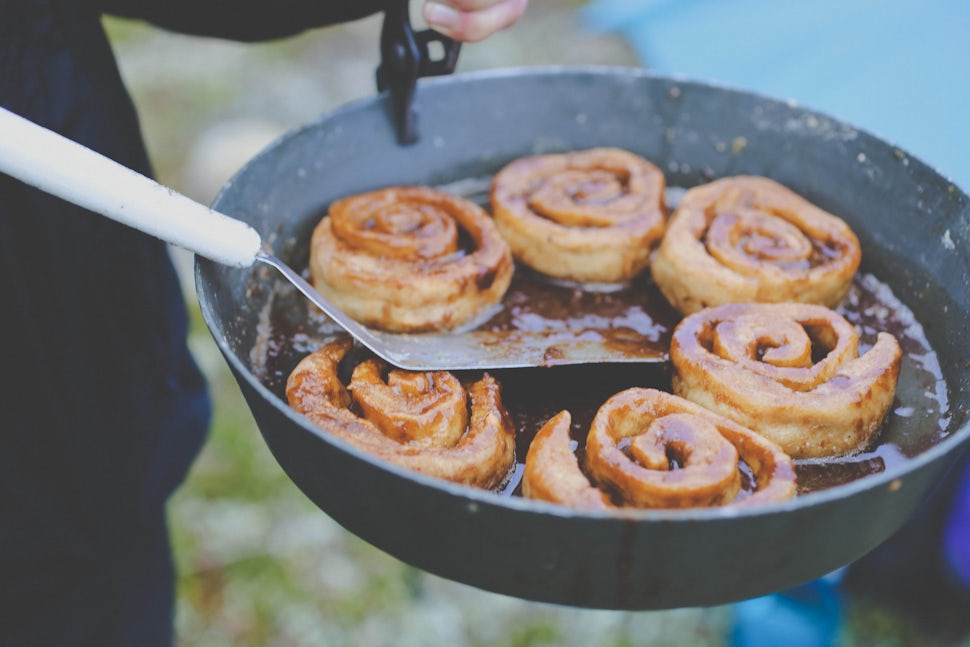 I was not afraid of bears, avalanches, lightning storms, hypothermia, mountain lions, or falling off a cliff on my first trip with the National Outdoor Leadership School. No, something a bit unexpected made my palms sweaty: I was afraid of my sweet tooth. I had only backpacked for a week at a time prior to my 30 days NOLS trip and during those short trips I had struggled to feel satisfied after dinner because there were no sweets. I had vivid dreams about vanilla ice cream and blueberry crumble cake, and that terrible Aaron Carter song "I Want Candy" kept blaring in my head no matter how hard I tried to shut it off. So when my NOLS instructor asked me on departure day to get rid of the massive bag of Jolly Ranchers in my overweight pack, I protested. "These are a necessity," I pleaded with him. Little did I know though, that the NOLS menu understood people like me and took pity on us. Their recipe book, the NOLS Cookery is packed with recipes to satisfy any type of sweet tooth. Here are my top five:
1. Cinnamon Rolls
"Ooh, cinnamon rolls sound good." "Yeah, we have to be packed up in an hour, but that should give us enough time. Let's make them!" NO. STOP. IN AN HOUR YOU'RE GOING TO BE CRYING WITH BURNT CINNAMON IN YOUR PAN AND NOTHING PACKED AND THE REST OF YOUR GROUP WILL BE SCREAMING AT YOU. These cinnamon rolls are sublime. Every bite is like the greatest day you'll ever have. However, they are not easy. They are also not particularly difficult, either. Just make them when you don't have time constraints, and they'll be the cinnamon rolls of your dreams—and you will be the hero of your camp. Not the one everyone's screaming at.
Difficulty: Hard
1 basic bread dough recipe (see below)
4 Tbs. margarine
1 cup brown sugar
1 Tbs. cinnamon
½ cup nuts (optional)
Basic Bread Recipe:
1 Tbs. yeast
1 ½ cup lukewarm water
2 Tbs. sugar
2 tsp. salt
2 Tbs. butter
3 ½ cups white flour
Dissolve yeast in lukewarm water with sugar and salt. Cover and let sit for about 5 minutes in a warm place. Add half the flour and beat vigorously for 2 to 3 minutes. Add remaining flour and butter to get a thick dough, and knead.Mix basic bread recipe and roll out onto a large rectangle ½ inch thick. Mix margarine, brown sugar, and cinnamon until creamy and spread onto dough. Sprinkle with nuts if desired. Roll up roll jelly-style, pinching dough closed so sugar doesn't fall out. Slice the roll into 1 inch slices and place into pan. Cover and bake, using a twiggy fire, for 25-35 minutes or until done.
2. Chocolate Ice Cream
On a recent summer backpacking trip, hot and sweaty in the midday Colorado heat, I was struck with a brilliant startup idea: engineer a portable ice cream maker made just for the backcountry. Okay, so maybe this startup idea wasn't my best, but I have found that when backpackers are having the "if you could have any meal right now, what would you have?" conversation, ice cream and milkshakes come up frequently. This recipe satisfies any ice cream craving—if you have access to snow.
Difficulty: Easy
1 ½ cups fresh snow
2 Tbs. powdered milk
2 Tbs. cocoa mix
1 Tsp. vanilla
Instructions: Mix together and eat.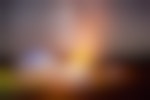 Camping at Radium Campground | Photo: Ryan McKinney
3. Fruit Cobbler
This recipe is like pie for lazy people. Same ingredients, less order. Sign me up! I make this IRL all the time. Dump a bunch of fruit in a pan, cover it with an oat/brown sugar/vanilla/butter medley, and enjoy its questionable health benefits (fruit, right?). Pro tip: make this a bunch of times with whoever you're camping with and whoever can create the most delicious combination of fruits (apples and strawberries? Blueberries and raspberries? Bananas, peaches and pineapple?!) gets one night off of washing dishes.
Difficulty: Easy
1 ½ cups water
1 to 1 ½ cups dried or canned fruit
¼ cup chopped walnuts (optional)
2 Tbs. brown sugar
1 heaping Tbs. margarine
1 tsp. cinnamon
Pinch of salt
1 cup baking mix with 1 Tbs. margarine
½ cup flour
¼ cup powdered milk
¾ cup water
Instructions: Pour 1 cup water, fruit, nuts, salt, margarine, brown sugar, and cinnamon into pan and bring to a boil. Cook for several minutes to rehydrate, then add another ½ cup water. Mix remaining ingredients together to form a stiff dough. Drop by spoonfuls onto gently boiling fruit. Cover and steam about 10 minutes until pastry dumplings are golden brown.
4. No-Bake Cookies
I would make these for breakfast on NOLS and everyone would judge me. "They have a FULL CUP of OATMEAL," I told them. "It's practically like making a cup of normal oatmeal because I put brown sugar, cocoa powder and vanilla on that anyway." The great thing about these are that, in addition to tasting great, they require absolutely zero skill. If you make these and mess them up, I will worry about you. No baking, not even a stove required.
Difficulty: Easy
1 cup oatmeal
6 Tbs. margarine
6 Tbs. brown sugar
3 Tbs. cocoa mix
½ tsp. vanilla
½ Tbs. water
Instructions: roll into balls and eat.
5. Gingerbread Pancakes
Bisquick get the job done, sure, but you can do better. Step up your camping culinary game with pancakes that could easily fit in at a trendy brunch restaurant. The gingerbread here elevates the flavor and turns a classic camping breakfast into something more special. Cut a square of butter and let it melt on top of a stack for a truly Instagram-worthy plate of cakes.
Difficulty: Moderate
1 cup baking mix (baking mix: 4 cups flour, 2 ½ Tbs. baking powder, ¼ cup powdered milk, 2 tsp. salt)
½ cup gingerbread mix
¾ to 1 cup cold water
1 tsp. melted margarine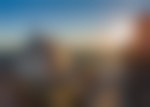 Hike to Hidden Lake Lookout | Photo: Christin Healey
Cover photo: Charlotte Klein, NOLS
We want to acknowledge and thank the past, present, and future generations of all Native Nations and Indigenous Peoples whose ancestral lands we travel, explore, and play on. Always practice Leave No Trace ethics on your adventures and follow local regulations. Please explore responsibly!
Do you love the outdoors?
Yep, us too. That's why we send you the best local adventures, stories, and expert advice, right to your inbox.