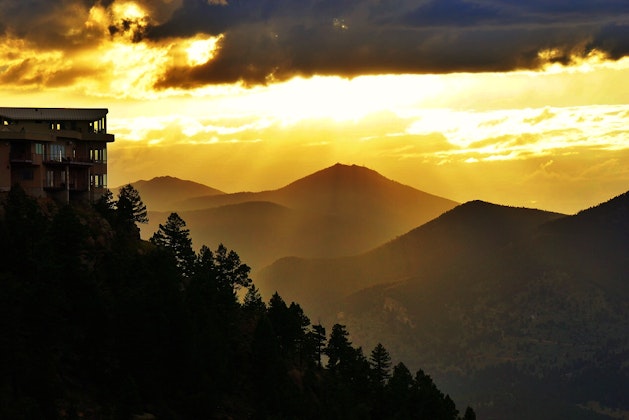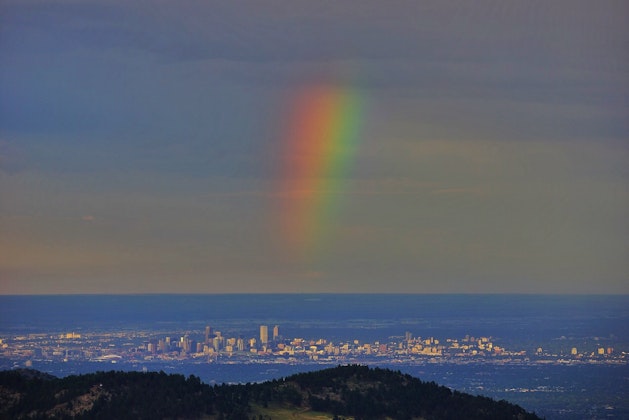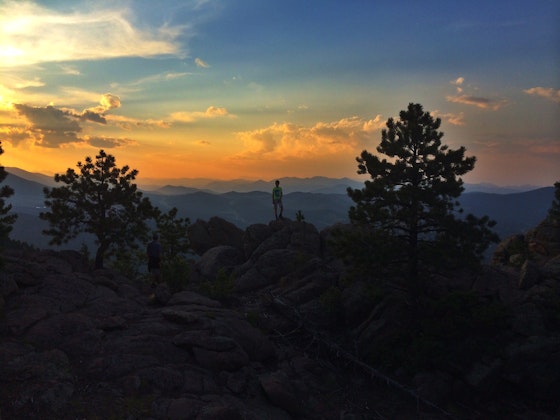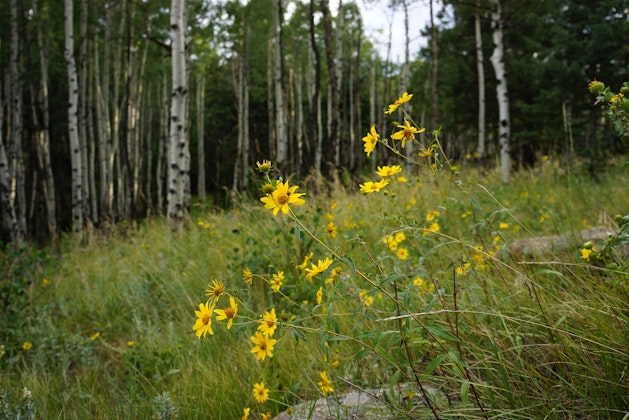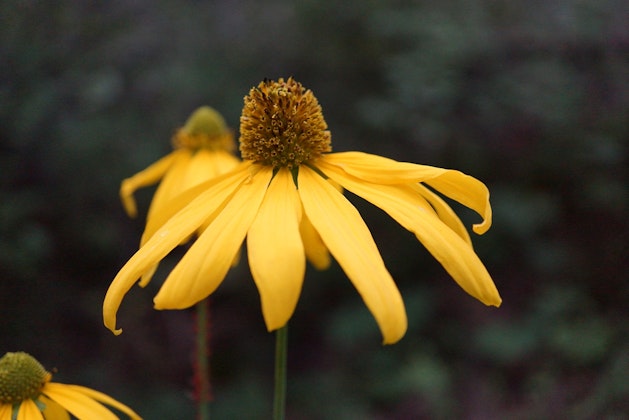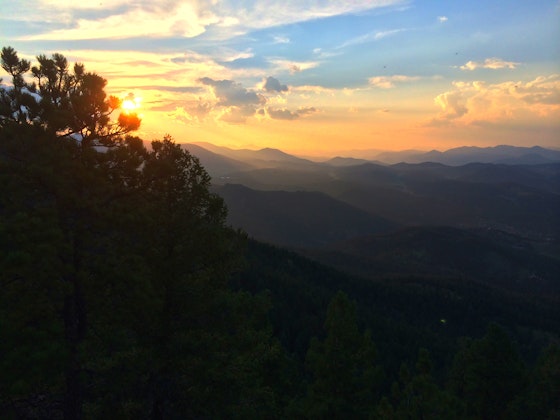 Added by Amy Kesic
Short but sweet (1-2 hours). Amazing views. 800+ feet vertical ascent in one mile. Great sunset hike. Fewer visitors than most parks in the area. Trailhead altitude: 7400 feet. Summit altitude: 8300 feet. Altitude gain: 900 feet.
Pence Park, part of the Denver Mountain Parks system, is nestled between the mountain communities of Indian Hills and Kittredge on Myers Gulch Road. It's one of those places I always drove right past without bothering to check it out. From the road, it looks the same as any other place in the foothills. Then one evening my husband insisted that we take what he thought would be "an easy hike" at the park.
In the parking lot, there are two trailheads: Bear Creek Trail is a five mile multiuse track that cuts through four parks/open space (I will footnote this below.); Independence Mountain Trail is the one that goes through Pence Park to the top of the mountain.
Independence Mountain Trail forks left and right; they both go to the same place, so it doesn't matter which way you go. We went up to the right and came down on the left.
The hike started innocuously enough, with the typical forest scenery and some pretty wildflowers. Soon, though, the ascent steepened, and it stayed that way through to the summit. Though it is only 1 mile to the summit, you climb nearly 900 feet, which is why I gave this supposedly "easy" hike an Intermediate rating.
Near the summit, you pass through a pretty aspen grove which also contains wildflowers in the summer months.
The trail ends at the large rock outcroppings, but continue to climb the boulders, because the views from atop these rocks are worth seeing. To the west you can see the layers of mountains as well as mountain communities in the valley. This is a beautiful place to witness sunsets, as I found out. Bear Mountain is just a stone's throw away and can be identified by the huge house jutting from the top. You may or may not like this house, but if you move a little higher, you can block the view of it with a tree. :-)
Turn and face the east, and you can see a very nice layout of Denver. I had hiked this trail shortly after a storm had passed through and was rewarded with an amazing rainbow shining directly over Denver!
Because this park isn't as well known as the other parks in the area, or maybe because of its diminutive size, there are far fewer people here than is typical for the area. It's also off-limits to bikes and horses. This makes it nice for anyone desiring solitude (or, as I saw, lovers wanting a little privacy).
***Trail runners: The ascent of this trail makes it a good training ground for hill workouts. The trail is pretty technical, with plentiful tree roots, stones, and loose soil. For a longer run, continue along the popular Bear Creek Trail.
***Bear Creek Trail: Pence Park is the end point of the five mile multiuse single track that begins at Lair O' the Bear and meanders through Corwina and O'Fallon parks, before crossing Myers Gulch Rd to Pence Park. These parks are all also worth checking out (Corwina Park, with its Panorama Point, is my personal favorite). BCT is mostly used as a mountain biking trail, but is also popular with hikers, trail runners and horseback riders.
Directions:From the North:Travel along Hwy 74 (Bear Creek Rd) to Kittredge. Turn south on Myers Gulch Road. Drive 1.3 miles; the park is on the right.
From the South:From US-285, turn north onto Parmalee Gulch Road. The road becomes Myers Gulch Road, but continue on the main road for 4.3 miles total; the park is on the left.
Pack List
Because this is a short hike, your pack list is pretty basic:
Water
Snacks
Day pack
Weather-appropriate attire
Trail shoes or hiking boots
Camera

Quick, Beautiful, Few People
More challenging than Mount Falcon's walking trails but not too strenuous. Great views of Denver and the Front Range. We were only the second car in the lot at 9:30am and didn't see a single hiker until our way back down. This hike definitely felt secluded despite being surrounded by private land and some houses!

Enjoyable And Close To Denver
We really enjoyed this one, even at midday when it was quite warm and the light doesn't make for the best pictures. There is enough cover to avoid the sun somewhat and the quick hike up still got us breathing a bit. We will revisit at sunrise/sunset when the leaves turn. There seemed to be plenty of parking even if it was busier (we went on a Monday). We only saw 2 other pairs of hikers which is exactly what we wanted.

Review
Was still covered in snow but packed so very manageable without spikes. Shorter hike with a great view at the top. Great hike!
We love to do this hike in the morning. It is a little steep, which makes it feel like a great workout for such a short hike. As said, be sure to climb the boulders at the top! The views are beautiful. This is the perfect hike to do in the morning, then head into Evergreen for some coffee and breakfast. This is a really short hike that don't care about switchbacks and opts for the straight up way. Plus side it's a straight shot that took about 30 minutes one way. The top is really cool both for the view but there is also this really crazy house perched right on top of the mountain directly across from the summit. Liked the small amount of traffic.
Added by Amy Kesic
A mom who decided to get fit a few years ago, I took up running and hiking to keep myself moving. Since moving to the Front Range foothills a year ago, I've spent my free time discovering all the trails I possibly can. I'm in love with Colorado and the Rocky Mountains; I also like to take pictures, and I share my adventures here on The Outbound and on Instagram at @run2themountains.
Follow
Activities:
Photography, Running, Hiking, Fitness
Skill Level:
Intermediate
Features:
Bathrooms
Dog Friendly
Easy Parking
Family Friendly
Forest
Scenic
Wildflowers
Are we missing something?
Suggest an edit
More Adventures Nearby
Mountain Bike the Notch Trail
Colorado / Notch Trailhead
The trail is shared by mountain bikers and ATV users. The Notch Trail is located in the San Juan National Forest.  Photos: William Snow, Davey Nin, and Kent Kanouse
Hike the Hidden Valley Loop
Colorado / Hidden Valley Loop Trails
The trail is shared by mountain bikers, hikers, and trail runners. The Hidden Valley Loop offers amazing views of the Animas Valley, especially when the foliage changes in the fall.