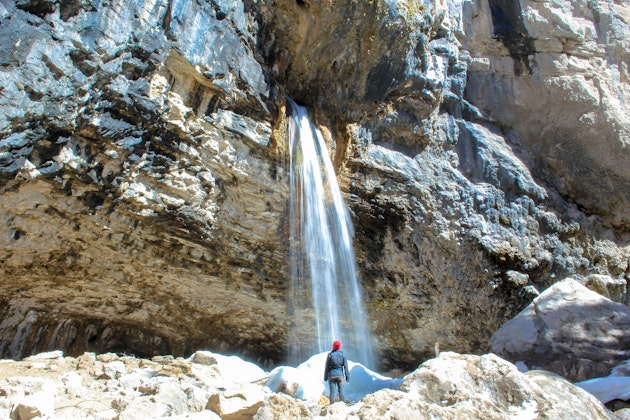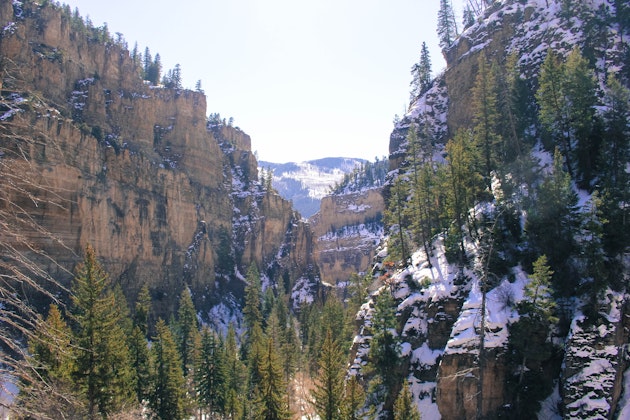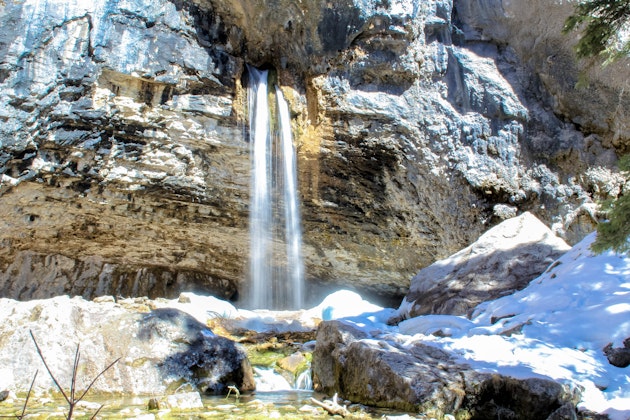 Added by Korey Taylor
This beautiful waterfall spouts from a rock face and sits only 200 yards above Hanging Lake. Don't miss it!
To get to Spouting Rock you need to take the same trailhead as Hanging Lake. I made the hike in the offseason when there was still ice on the trail and using crampons were imperative. The hike to Hanging Lake is rather steep and while it's only about 1.2 miles long it takes about an hour. Once you reach the lake there is a cut off for Spouting Rock. I've seen several friends that have made the hike to Hanging Lake and didn't take the extra time to see Spouting Rock- don't make that mistake! It's an incredibly impressive waterfall coming from the middle of a huge cliff face. Depending on the time of year you can see multiple waterfalls coming out the rock face. With this only 200 yards further up the trail, don't miss it!
Pack List
Water
Daypack
Snacks
Crampons (for winter)
Sturdy hiking shoes

Go Here First
If you are hiking up with a big wave of other people, take this side trail first and give people a chance to leave Hanging Lake before you go down there yourself. This is a beautiful spot, and not a lot of people go this way!
Top 5 Hikes
This paired with hanging lake makes for an unbelievable day, a must do if you're in Colorado!

Must Do Side Trip
Although secondary to Hanging Lake, this little waterfall is still worth a visit (super short side trip!) while you're here. I came in the winter and the water was freezing before it reached the stream -- very cool effect!
Come for Hanging Lake, stick around for Spouting Rock
If you've already made the trek up to see Hanging Lake then you'll definitely want to hit this little detour to check out the waterfall that feeds the lake. Definitely a must see!
This is a superbly unique falls and best surrounded in full summer green.
Added by Korey Taylor
The very basic core of a man's living spirit is his passion for adventure. The joy of life comes from our encounters with new experiences, and hence there is no greater joy than to have an endlessly changing horizon, for each day to have a new and different sun.
Follow
More Adventures Nearby
Mountain Bike the Notch Trail
Colorado / Notch Trailhead
The trail is shared by mountain bikers and ATV users. The Notch Trail is located in the San Juan National Forest.  Photos: William Snow, Davey Nin, and Kent Kanouse
Hike the Hidden Valley Loop
Colorado / Hidden Valley Loop Trails
The trail is shared by mountain bikers, hikers, and trail runners. The Hidden Valley Loop offers amazing views of the Animas Valley, especially when the foliage changes in the fall.