How to Retire Your Outdoor Gear the Right Way
Before you send your gear off to the landfill, consider another option - reuse, repair, repurpose, or recycle!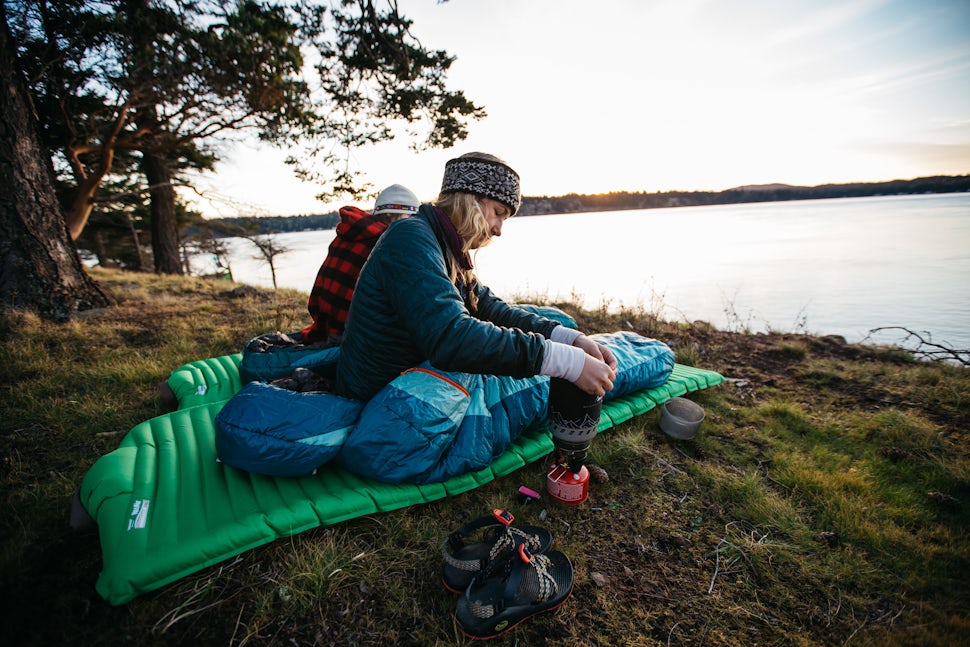 There comes a time when we must hang up our gear and purchase anew. But before you send your gear off to the landfill, consider another option- reuse, repair, repurpose, or recycle!

REUSE IT! SELL OR DONATE
Reusing gear is the best option when it comes to being "green"- and I mean both environmentally and economically conscious.
If you're ditching your gear in favor of superior equipment and clothing, consider selling it through gear swaps, like Old Goat Gear Exchange in Ithaca, NY, Outdoor Gear Exchange in Burlington, VT, or Wilderness Exchange Unlimited in Denver, CO. Many colleges and universities with outdoor programs have annual gear sales where you can sell your used gear. If online shopping is more up your alley, sell your gear on Gear Trade.
For the good-hearted, organizations all around the world would be overjoyed to accept donations such as camping tents, clothing, sleeping bags. Check out cityWILD in Denver, CO, the Mountaineers in Seattle, WA, or the Portland Gear Hub in Portland, OR, to name a few. Most of these organizations will accept worn gear and repair it for others to use.
In NYC, Recycle-a-Bicycle (RAB) will take your bikes, bike tools, parts, and supplies to empower NYC youth to repair roughly 1,200 bikes annually. In the Greater Boston area, Bikes Not Bombs collect roughly 6,000 used bicycles and bike parts annually and ship them overseas to economic development areas in Africa, Latin America, and the Caribbean.
If your gear is truly unsalvageable, you choose to either repurpose or recycle before sending gear to the landfill. Remember, minor rips, tears, and zipper malfunctions can always be fixed. If your gear is truly at the point of no return and has lost its function or is dangerous to use, read on and recycle!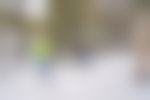 Photo: Jason Hatfield
REPURPOSE IT! DIY PROJECTS
It's not always so easy letting go of your trusty climbing rope or you mud-ridden, torn boots. But you don't have to say goodbye forever; instead, give it a new life!
Skis and Snowboards
You've been skiing or boarding on these boards for many vertical miles. Turn those treasured snowboards into benches and skis into Adirondack lawn chairs, kick up your feet, and let the boards do all of the work this time.
Aside from lounging furniture; skis make great coat hangers to throw your jacket on and snowboards make great shelves to place your boots after a long day of skiing or boarding on your new planks.
If you're not yet ready to completely immobilize your board, turn it into a snowboard swing instead!
Rock Climbing Gear
Climbing ropes are perhaps the most versatile in terms of alternate uses. Aside from DIY projects, old rope can be used for many non-climbing applications. Use your rope as a haul line or tow rope, clothing line, pulley system, food line while bear bagging, etc.
If you want to be a bit more creative, you can turn your rope into dog toys and leashes, rugs, beer koozies, couches and chairs… the possibilities are really endless.
Helmets, carabiners, cordelettes, nuts, ice screws, crampons, ice tools, harnesses, rock shoes, and headlamps
Harnesses are tough to recycle due to all of the buckles and reinforcement. Turn your old harness into a belt, or use it as a skijoring harness and take your dog out for a run!
Bicycles
Why not upcycle your bike into a gate like the one installed along the sculpture trail of the English Village of Bergh Apton? Or use the bike wheel to hold your pots and pans in the kitchen. This website has a bunch of ideas that will help you keep your favorite bike around forever.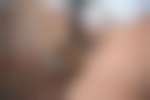 Photo: Ben Duke
RECYCLE IT!
Despite our best efforts to keep our gear in good condition, sometimes we wear the items way beyond their use. If repurposing or donating is out of the question, make the small effort to recycle it.
Trail Running Shoes
200 miles later, it may be time to finally say goodbye to your sneakers. But before you throw them in the trash bin, think about the new life you can give them! Nike's Reuse-a-Shoe and Nike Grind Programs have been turning work out shoes into sports courts and park surfaces for two decades. Find a drop-off location near you.
Fuel Canisters
Even though single-use fuel canisters are metal and by nature recyclable, recycling fuel canisters isn't as easy as throwing them into your curbside bin. Historically, facilities wouldn't accept fuel bottles for fear that gas left inside would cause an explosion. Luckily for we environmentally conscious folk, this is no longer the standard.
Most facilities will accept your fuel canisters once you have followed the rules to a T and rid the canisters of all fuel. To be sure your local facility is on this list, search "steel" on the Earth911 Recycling Search.
Jetboil's $6 CrunchIt butane canister recycling tool allows you to puncture your canister to vent the fuel so the recycling facility can crush it safely. A standard bottle opener would do the trick- just make sure to put several holes in the canister.
In the future, consider purchasing refillable fuel bottles so you don't have to worry about the hassle.
Climbing Hardware
Most hardware - carabiners, pitons, camming devices, belay devices, mechanical ascenders, etcetera- can be thrown it in your standard recycling bin! Check your local recycling facility to make sure they accept this metal.
Clothing and Miscellaneous Gear
The North Face's Clothes the Loopprogram encourages people to drop off unwanted clothing and footwear at their retail and outlet stores. In exchange, the North Face will give you $10 reward toward your next purchase of $100 or more.
Boulder, CO based Green Guru's Recycling Program collects and recycles old worn out gear, such as bike inner tubes, climbing ropes, wetsuits, and tents. Green Guru turns these materials into belts, bags, travel kits, and more for resale. Similarly, Metamorphic Gear in Seattle collects unwanted sailcloth, truck tarpaulin, seat belts, parachutes, climbing ropes or other materials to create tote bags, dopp kits, and wallets.
This article only skims the surface of reuse, repair, repurpose, and recycle options for your gear. If you have another idea to give your gear new life, please comment below.
Cover photo: Ben Matthews
We want to acknowledge and thank the past, present, and future generations of all Native Nations and Indigenous Peoples whose ancestral lands we travel, explore, and play on. Always practice Leave No Trace ethics on your adventures and follow local regulations. Please explore responsibly!
Do you love the outdoors?
Yep, us too. That's why we send you the best local adventures, stories, and expert advice, right to your inbox.