Trip Planning, Goal Setting and Picking the Best Backcountry Partner
Twenty Lakes Basin in the Eastern Sierra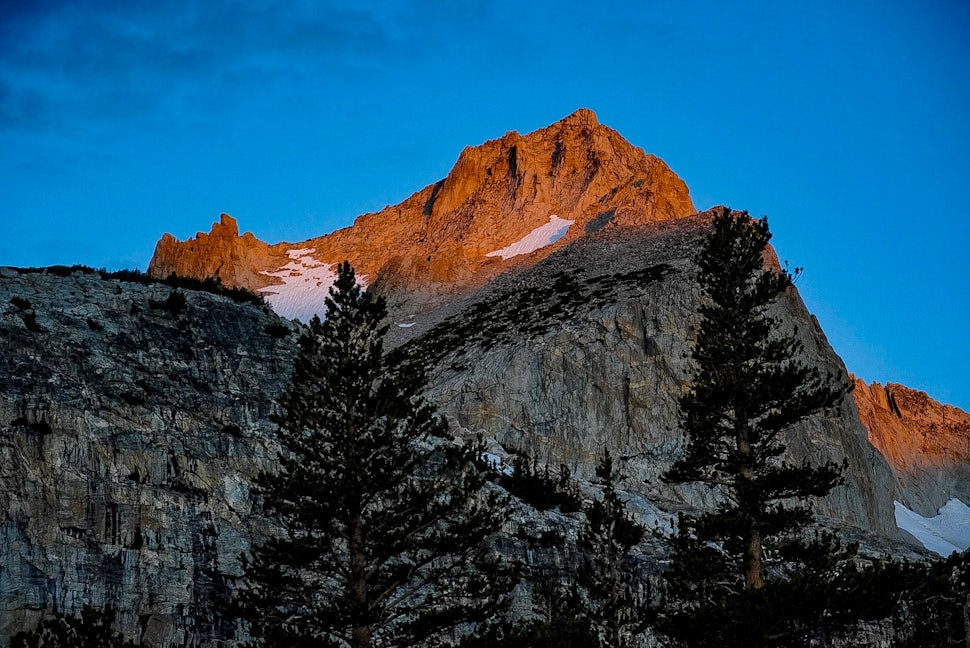 "Far away there in the sunshine are my highest aspirations. I may not reach them, but I can look up and see their beauty, believe in them, and try to follow where they lead." ― Louisa May Alcott
Exploring the Hoover Wilderness: Saddlebag Lake, Conness Lake and 20 Lakes Basin
This past summer, I have had the pleasure of spending the majority of my time in the backcountry. I spent many days exploring new trails, paddle boarding on alpine lakes, fording swift rivers, and even learning how to backcountry ski. I went on solo 60-mile backcountry excursions, bagged a couple of 14ers, hiked fun easy treks with friends and suffered through extended knee breaking day trips with my dog in tow. Over the past couple of years, I have learned to set many different objectives when I venture into the outdoors. My outdoor partners and I have essential discussions on whether we are going to bring wine or vodka and if we should also bring along blow up rafts and bikinis. We also discuss the practical stuff like weather, alpine gear, and strict turn around times due to inclement forecasts. I have come to learn that not every trip has to be an "accomplishment", in the sense of bagging a massive peak, or doing loads of miles each day. An accomplishment can mean having tons of fun, frolicking in lakes, improving my photography skills, or spending hours watching my dog run around alpine meadows.
I have also learned to choose my backcountry partners wisely. I have about ten close friends who I backcountry with on the regular and although I love each one dearly, I am very attuned to each of their limitations and preferences. Some of these friends have zero desire to hike 20 miles in a day with me, others cannot stand the snow, and a small handful will be up for any adventure I plan. I also have some friends who I will struggle to keep up with and who will challenge me to my core. Having an agenda and a goal in mind for each trip is important because it not only determines the purpose of the trip, but it determines who you will have the most fun with in the backcountry.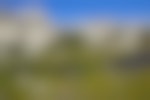 To solo or to not solo?
I recently completed a 60-mile loop in three days with a total of 24,000 feet in elevation change. I started from Glen Aulin and made my way to the Grand Canyon of Tuolomne via Pate Valley up to White Wolf to Ten Lakes and back to Glen Aulin. It was an absolute sufferfest, and my goal was to push myself physically and mentally so far out of my comfort zone. I wanted to test my strength, endurance, and willpower. Although I would have loved a backpacking partner, I honestly didn't have anyone on speed dial who would jump at this chance. So, therefore, some trips like these are better off as a solo adventure.
Fun is the goal of this trip
When my friend Brandi reached out to me about a backpacking trip over Labor Day, I jumped at the chance. Brandi is extremely easy going, and FUN and I like fun! She told me she did not want to do big miles or any crazy elevation gains so I decided on a stunning, moderate loop off of Tioga Road. We had a quick phone conversation to discuss goals, gear, and alcohol, and the decision was final, Saddlebag Lake and 20 Lakes Basin over three-days. Low miles, lots of swimming in lakes, minimal elevation gain, non-quota permits, and only an hour away from where I live.
Trip details: Saddlebag Lake, Conness Lake, and 20 Lakes Basin

Permit: Yes, non-quota

Dog-friendly: Yes, but be mindful of the paws

Miles: 15

Highest elevation: 10,800 feet

Elevation gain: 1,000 feet

Parking: On the side of the road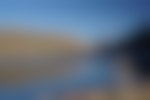 One too many tequilas
Living in Mammoth during long holiday weekends means one thing; I need to escape the crowds. Vodka, rainbow blow-up rafts, swimming in alpine lakes, playing fetch with my pup and just enjoying Mother Nature, were the only items on our agenda. We decided to go out to dinner Friday night before our Saturday morning early departure, and I may have had one too many tequilas. Yikes! I am pretty sure I had a tequila to go and took it on the trolley with me back home. Easy to say, the next morning was brutal. I felt like death, but with Brandi's motherly help, I powered through! We had to make a couple of quick stops in town and everyone who I ran into, declared, "Kristen, you look like death!" Yes, I was hurting. Brandi drove my car to the trailhead after trying to convince me to eat some food at The Mobil Mart, but I could not even keep water down. I had an emergency bag in the car, and we may or may not have had to pull over multiple times on the 395. I was off to a rough start. Your dog is your own responsibility Our first day consisted of an easy 2.5-mile hike into our campsite, so I was not too concerned. I could take it slow, puke my brains out and chug along. I was armed with Pedialyte, ginger and lots of water to keep me as hydrated as possible. After all, my philosophy is "I can do ANYTHING for two miles"! Within the first half-mile, we saw a dog that was overheating and needed to be treated then carried off the trail. The owner declared that I should carry her dog back to the trailhead (we were hiking the opposite direction, I had a 45-pound pack, I had my dog to take care of, and I was actively puking). I was in no shape to carry out a 50-pound dog. The lady was annoyed when I said, "I couldn't". She had the option of pouring water on her dog, soaking a t-shirt in water and wrapping it around her dog, allowing her dog to actually drink water and the list goes on. She was persistent in having someone immediately carry her dog off the trail, and I was not going to be that person. The first lesson of the trip: If you are bringing your dog into the backcountry, make sure you can carry him/her out on your own and also understand how to prevent and treat heat exhaustion in your pet.
Broken tents and tequila sickness
Since it was a holiday weekend, the trail was extremely crowded. I was nervous; some dude was going to walk by me and give me the lecture on "altitude sickness" when I had "tequila sickness." As a result, I tried to keep it together and only vomit when nobody was around. Mission accomplished! We arrived at Greenstone Lake and took our time looking for a campsite that was not on alpine meadows or within 100 feet from the lake. We came across the perfect spot and started setting up camp when Brandi noticed her tent poles were broken. I was pretty sure I was done puking for the day, but I still felt like garbage; however, I knew I had to help her. We devised a plan, spent over 30 minutes re-constructing her tent poles, and I used my duct tape from my first aid kit to hold her poles together.
#TeamworkMakestheDreamwork
The second lesson of the trip: Always carry duct tape in your first aid kit
After we set up camp, I blew up my rainbow raft, and we ran for the lake. The water was refreshing, and Moo surprisingly ran in after me (she is not a water dog). We frolicked around for a minute and spent the rest of the afternoon sunbathing on a rock. We were content, and Moo was off chasing all the cute marmots, flies and lizards to her little heart's content.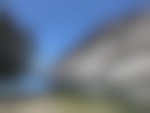 More tents than square footage
As we were cooking dinner, we noticed hoards among hoards of people setting up camp on alpine meadows. Many of the campers were also setting up their tents way too close to the lakes (like within a stone's throw away). I have never seen anything like it, in all my years of backcountry adventuring. I was downright disgusted in regards to how people were disrespecting the backcountry rules. Rangers work extremely hard to herd cats and to create a safe environment in the outdoors, and it is incredibly disheartening to see so many people have zero respect for Mother Nature. Although this area was under a "non-quota" permit; it is still required to walk into a ranger station, request a permit and listen to the lecture on the particular backcountry rules that are set in place to protect our environment.
The third lesson of the trip: Leave No Trace regulations are in place for a reason. Please respect the rules, so these areas are around for your children and grandchildren to enjoy.
We settled into our tents, and I started reading a new book that I could not put down. It was a new moon, so I was overly excited to photograph the night sky for my very first time. I woke up around 11 PM, and the Milky Way was shining in all her glory. I set up my tripod and camera and got to work! Astrophotography is a skill that takes practice. I spent over an hour shooting the night sky, and for my very first time, I was pretty stoked on some of my photos! By 1 AM, I was back in my tent, cuddling with my pup!
Conness Lake is dreamy
We woke up nice and slow the next morning and started to plan out our day. Our original plan was to backpack to Lake Helen and set up camp; however, Brandi's tent was broken, and neither of us wanted to take on that task again during this trip. We also had an incredible, private campsite, and after seeing the hoards of people, we had a gut feeling Lake Helen was going to be packed! We decided to keep our camp and day hike to Conness Lake and around the entire 20 Lakes Basin Loop. We made the right decision. The crowds were out of control, the number of illegal campsites we saw around the lakes was disturbing, and it is always so much nicer carrying a daypack instead of our full overnight set up!
The fourth lesson of the trip: Be flexible, plans can change, and sometimes for the better.
We headed off to Conness Lakes for some alpine lake swimming. The two-mile trail was stunning. Moo ran and ran through alpine meadows, and we stood in awe of the granite, the waterfalls, and the views. The short climb was enough to get our blood pumping, and as we approached the second lake, we couldn't wait to go for a dip! I blew up my raft, and we immediately jumped in the turquoise lake. The frigid water took our breath away. We laughed at how ridiculous we must have looked, but we were having SO much fun. Once we could no longer feel our limbs, we jumped out, dried off in the sun and marveled at the beauty. As we were sitting in our bikinis on the granite rock, a nice gentleman offered to take our photo. He couldn't figure out how to work my camera, and the wind blew our raft away. He quickly retrieved our raft, took our pictures, complimented my sweet dog, and off he went. We need more men like him in this world; kindred souls who empower women to be themselves.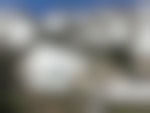 Tent city and rock scrambles; Greenstone Lake to Lake Helen to Odelle Lake
We ate lunch and decided that we should get on with our day since we had about nine more miles to go. As we continued hiking the 20 Lakes Basin loop, we kept commenting on the number of disrespectful people pitching their tents wherever they felt like it. It was becoming a tent city!
After about five miles, we scrambled over some pretty rocky terrain on the way to Lake Helen. As we navigated our way through the boulders and rounded the corner of beautiful Lake Helen, we were grateful we did not choose to camp here, as it was overly crowded with tents, ice chests and lots of people playing music.
As you approach the backside of Lake Helen, you can continue the loop or verge left and go up Lundy Canyon. At the beginning of the summer, I hiked to Lake Helen from Lundy, and it was a type 2 suffer-fest. I do not recommend it!
The trail from Lake Helen to Odelle Lake was extremely rocky. I eventually packed Moo into my pack to protect her paws as we hiked up through the canyon to Odelle Lake. Odelle Lake was stunning, and it was void of people (my kind of lake). We continued the loop and made our way back to camp just before the sun was setting. We got cleaned up, cooked dinner, and reminisced about our day. Moo ran straight into my tent and passed out. We once again fell asleep under a sky littered with bright stars. We had a successful 10-mile day.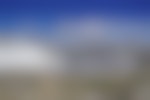 Will work for that Alpenglow
We awoke the next morning before sunrise to set up my camera, as I wanted to shoot the alpenglow. I do not function without coffee, so it took me a while to get my act together and adjust my camera settings appropriately. I had the most magical six-minute window as the sun hit Conness Peak, and I was in awe. When I was finally satisfied with my captures, I made coffee and began to pack up my camp. Moo was already off running around and guarding our campsite.
Air horns and cranky old men
We began our hike out on the opposite side of the lake from which we hiked in. As we were approaching Saddlebag Lake and as Moo was trotting along the trail, a cranky old man who had his tent set up in an alpine meadow, blew his air horn at Moo as she was approaching his camp. She barked and barked, and my friend and I both had steam coming out of our ears. She quickly ran off, not giving a care in the world about this guy. She had marmots to chase and could not be bothered by a hostile camper, but Brandi and I were both pretty bitter. That man must have felt like a fool for blowing his air horn at a 12-pound little dog, who did not even react. He could have yelled at her, asked us to leash her, and nine other possibilities before blowing his air horn. He also had his food spread out all over his campsite, inviting bears and marmots to a feast. We joked that he probably carries bear bells (the most annoying thing on the trails) and bear spray (which is illegal in this area). I was so over all the nonsense I witnessed on this trip, that I did not have the energy or the desire to approach this man about his erratic and inappropriate behavior.
The fifth lesson of the trip: My dog has a better temperament than most people.
The hike out was stunning and was much less crowded than the trek in. After 3.5 miles, we arrived at our car and headed back to Mammoth. Our hearts were full, our spirits were rejuvenated, Moo was dead tired, and once again, I was incredibly grateful for another friend who willingly puts up with my shenanigans on the trail. I am also eternally thankful for my healthy body that carried me to these beautiful places.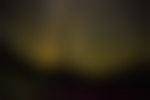 Sometimes innocent and easy backcountry fun is just what we need
We accomplished our "goals" for this trip. We relaxed, had a blast, swam in lakes, and were able to enjoy each other's company while still overcoming unexpected obstacles. We did not do any big mile days, summit massive peaks, or backcountry ski a line; we just had fun.
I used to only think about the destination in terms of "I want to backpack here" or "I want to bag this peak" or "I want to do this many miles in this amount of time." When I look back on these objectives, I sort of laugh at myself. I won't lie; I still plan trips where I set goals that are out of my comfort zone. However, not every journey has to be about stroking the ego, chasing fear or gunning for adrenaline. Sometimes, we can all use a little bit of innocent backcountry fun.
Thanks for reading!
Hope to see you on the trails,
We want to acknowledge and thank the past, present, and future generations of all Native Nations and Indigenous Peoples whose ancestral lands we travel, explore, and play on. Always practice Leave No Trace ethics on your adventures and follow local regulations. Please explore responsibly!
Do you love the outdoors?
Yep, us too. That's why we send you the best local adventures, stories, and expert advice, right to your inbox.