Recap of 2020: Best Adventures of the Year
Exploring my grand backyard in the Eastern Sierra during a pandemic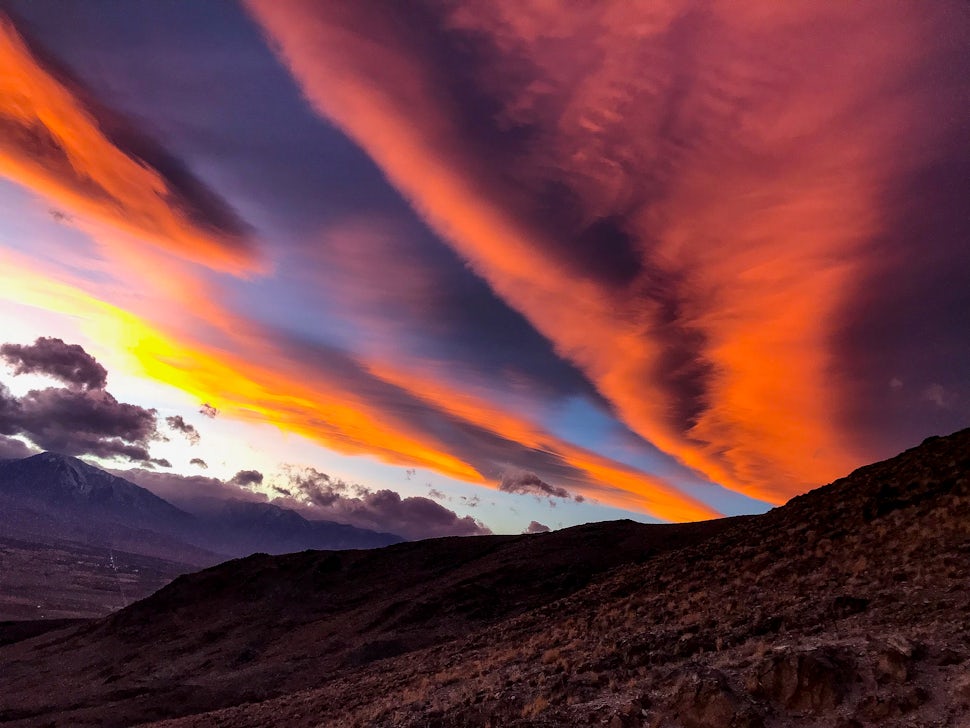 Wow, all I can say is 2020 was a year I will never forget.
This past year was unprecedented and full of so many challenges, heartaches, blessings, and learning lessons. I feel so incredibly fortunate to come out of 2020 stronger than I came into it, although let's be honest, I still have a ton of work to do!
2020 was of course, still full of adventure but instead of jetting off to some amazing location across the globe; I mostly stayed home and explored my own backyard. I am so fortunate to call the Eastern Sierra home and I am beyond grateful to have met some amazing people who get out into the backcountry and inspire me with their knowledge, kindness, grit, sense of adventure, and athleticism. Boy, am I lucky!
I spent 30 nights sleeping in the backcountry, logged hundreds of miles, learned to downhill ski, learned to ride a mountain bike, and watched countless sunrises, sunsets and moonrises with my little Moo and some incredible people.
One of the things I struggled most with this year was keeping up with this blog. This is my passion project and I gain such joy from it and love to share my experiences (good and bad) but unfortunately, I lagged in documenting some of my incredible adventures. I have a few adventures that took place last year (such as my attempt on the JMT with Moo during the Creek Fire) that I can't wait to share about so stay tuned!
For now, I want to give a quick recap of my favorite adventures this past year:
Our Yosemite 2 night, 3 days ski trip was INCREDIBLE. Just as we arrived, Yosemite has a fresh blanket of 8 inches of powder, and it truly was a winter wonderland. My friend initially messaged me about this trip, and because of our schedules, we usually only get together for an epic backcountry adventure once a year. When she asked if I wanted to go from Badger Pass to Glacier Point, I cleared my calendar and jumped on the opportunity. She planned on making this trip in snowshoes, and since I spent the previous weekend on snowshoes, bored out of my mind, I asked if she would be okay if I skied while she hiked in SLOWshoes. She agreed it would be fine, and I told her I would try to stay at her pace as much as possible. I carried snowshoes just in case as this was my first time doing big miles on cross-country skis and also my first time carrying a 50 pound pack on skis. This adventure was one of the most physically challenging trips I have ever done, but I loved every minute of it. I was nervous I would tip over or fall downhill with my pack, but I managed to stay skiing upright the entire trip.
For a complete trip recap and details (in addition to my winter mountaineering course), I included the link here.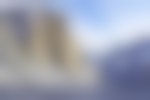 Day trip from Tuolumne to Yosemite Valley via Clouds Rest
One of my most favorite people in Mammoth and his wonderful wife and I decided to set out on an 18-mile day hike from Tuolumne Meadows via Clouds Rest to Yosemite Valley. Since 2020 was an unprecedented year in terms of the pandemic and wildfires, we had to make reservations to enter Yosemite online and also had to book the YARTS bus online in advance so we can get back to our cars. This was my first time hiking to Clouds Rest and it was stunning, even though the views were a bit obstructed due to the smoke from the Creek Fire. Once we arrived at Clouds Rest, we ate lunch and snapped a few photos before we went on our way to hike down into the Valley. The hike from Clouds Rest into Yosemite Valley was dusty, hot, and a steep killer downhill. Basically, it was a one-time experience and we were all popping Ibuprofen at the end of the hike because our knees were shot. We had just enough time to grab a few beers at the general store before catching the YARTS back to our cars in Tuolumne Meadows. As we were driving out of the park, we came across a huge family of deer grazing in the meadows at sunset at it was one of the most magical moments of the summer. One of the highlights of this pandemic was being able to explore Yosemite without any crowds due to the strict permit entry requirements. I have never seen Yosemite so empty and so quiet and I am forever grateful to have spent so many days in Yosemite this year hiking and paddling. I am hoping next year, I can bring my bike into the park to ride around in the Valley with little Moo (paws on pavement). For those of you that are wondering, we started our hike out of Tuolumne Meadows around 8:30 am and we made it to the Valley (with time to spare for beers) for our 5 pm YARTS bus.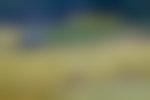 Evolution Loop
This 4 day, 3 night, 60-mile backpacking trip was a DREAM! I hope everyone can experience this stunning trail at one time or another. We started at North Lake and made a loop through Evolution Valley and Evolution Basin and ended at South Lake.
"As we came across Colby Meadow, all of our jaws dropped, and our cameras came out. It was stunning! Most of the day was relatively flat until our final ascent to camp at Evolution Lake. I have heard about Evolution Lake repeatedly from every JMT hiker, and I COULD NOT WAIT TO SWIM IN THIS LAKE. The uphill to the lake seemed more brutal than it actually was because the hot sun reflected off the granite, and we were roasting. When we got to our campsite at the lake, I immediately took off my clothes and jumped in the water. I washed my clothes with water only in the lake and tried to get all the sweat and dirt off my face and body. Few PCT hikers were setting up camp, but I could care less. I was so hot and gross; I desperately needed to stand naked in this lake for a few minutes. As I walked back to camp in my underwear and windbreaker, I hurried to set up my campsite so we could all relax and watch Dana fish. After my tent was set up, I secured the corners with rocks, but just as I turned my back, a giant gust of wind blew my tent over. So here I am, chasing my tent down this granite rock, in my underwear with all my gear inside the tent. #clusterfuck."
For a full trip recap, I included the link here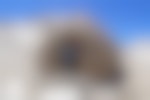 Day trip from Mono Pass to Pioneer Basin
Little Lakes Valley is one of my favorite trailheads in the Eastern Sierra. It is easily accessible, it is stunning and once you get 3 miles out, there is nobody in sight. I have ventured over both Mono Pass and Morgan Pass many times, but my tried and true backcountry partner and I set out to go up and over Mono Pass towards Recess Lakes Basin and into Pioneer Basin…and back. It made for a very long 22-mile day and of course, I got eaten alive by mosquitoes but it was stunning. Little Moo made the long journey as we crossed rivers, postholed through the snow on Mono Pass as the sun was setting, ran through grass meadows, and enjoyed the incredible conversation, trail snacks, tasty brews, and stunning views. The back over Mono Pass was a bit dicey as the sun was setting, the temperatures dropped and we had to traverse ice, slush, and sketchy snow without any traction devices, so of course, that was type 2 fun. But the sunset! We didn't time this but as we were traversing over Mono Pass, we watched the sunset and the sky turned the most stunning shades of pink and orange. It was by far, one of the most magical sunsets I have ever experienced. Even though we were freezing and tired, we couldn't help but stop and soak it all in.
JMT attempt
My 100-miler on the John Muir Trail, starting from Lee Vining and ending at Pine Creek in Bishop was one for the books. Due to the Creek Fire, Moo and I could not complete this trip as we were evacuated off the trail for safety reasons. The smoke was beyond imaginable and watching little Moo walk miles and miles through a thick blanket of brown smoke, nearly broke me. However, the moments with Moo on this thru-hike were unforgettable. I was in complete awe every day. She was crossed every water crossing, mountain pass, and bagged every peak with her tail wagging as she chased marmots for miles on end. Although this trip did not go as planned, it was such a memorable experience and I can't wait to complete it next year with the best little adventure dog. Of course, I am in the works of writing a blog post about this trip, but for now, I will include a quick recap of when I found out the forests were closed because of the ravaging Creek Fire that devastated the entire Western Sierra. It was definitely a wild ride being in the backcountry without any knowledge of this fire then quickly learning we had to get off the trail.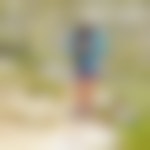 "Kristen, the forests have been shut down".
I received this message multiple times on my Garmin inReach while I was sitting in my tent with Moo in my undies, eating food out of my bear canister. I had 75 more miles to go on the JMT. I secretly knew it was getting worse as every day, Moo and I were hiking through smoke and ash. The winds became erratic. I kept telling my loved ones I was okay, but I had evacuation plans in my head and I didn't want to scare anyone. I didn't want anyone to worry about me. I felt guilty for trying to continue. My heart finally broke when I had to wipe ash out of Moo's eyes every morning. I was breathing in heavy smoke and was constantly covered in ash. I was continuing south into the fire and it became too much. Maybe not too much for me, but too much for my little puppy dog. I got my resupply and took a zero-day to get my head together. I wanted to give little Moo a break from the smoke and the trail. She woke up the next morning and didn't want to go outside. She wouldn't fetch. She wouldn't eat treats. She wouldn't follow me. This was her hike and she was giving me every signal she was done. The smoke was too bad. My neighbor was able to evacuate me off the trail and once I got in the car, I nearly broke down and cried. It was such a hard few days on the trail and a hard decision to make to exit. I felt so guilty knowing so many people were worried about me. But I'm so grateful for our safety, for the moments of joy I shared with Moo every day, for the morning kisses, for the afternoon swims, for the brave water crossings, for the hard mountain passes, for the big mile days, and for the everlasting memory of starting a thru-hike with my heart dog. This was Moo's journey and I'm so proud of her brave spirit, loving heart, and silly character. Moo, I love you and we can thru-hike another year.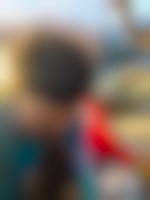 Backpacking birthday trip out of Convict Lake
I spent my 35th birthday spending two nights in the backcountry, camping at Lake Dorothy. Embarrassingly, I have tried a couple of times previously to hike through Convict Canyon solo with my dog but never made it past the water crossing at Convict Creek. I don't know why but I would get freaked out, a bad feeling would settle in my stomach and I would turn around, feeling defeated and confused. But sure enough, on my birthday, my backcountry partner, little Moo, and I crossed Convict Creek and made it to Lake Dorothy where we set up camp. The crossing was challenging, especially since I had to carry Moo in my front pack while also carrying my overnight daypack. The water was moving fast and it was deep, one wrong move could have been tragic for both Moo and me. On the second day, we ventured much further past Lake Dorothy towards Laurel Lakes as we sat down and admired the beauty, overlooking Mammoth. It was a relaxing and fun trip and one of those trips that I probably would not have done solo, which made it even more special to experience it with my backcountry partner.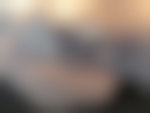 Ice skating on wild ice for my first time
I mean, need I say more?
I wanted to ice skate in the winter of 2019 but skates were sold out, so once the temperature dropped in 2020, I purchased a pink pair of K2 ice hockey skates and immediately put them to use. We skated on a couple of local lakes and the feeling was indescribable. Of course, like any mountain activity, wild ice-skating can be dangerous and therefore, proper safety precautions are important. I am still learning about wild ice safety and personally, I only go out on lakes that I know are skateable, thanks to beta from other locals and friends. I have included a great read from Gear Junkie about skating on wild ice. Also, Mammoth Mountaineering rents ice skates, if you feel empowered to get out on this grand adventure.
"Unsure if it's actually safe to entrust your life to a frozen body of water? As a rule, it is suggested to use an ice screw or look at cracks in the ice to make sure that any ice you step onto is at least 2 to 2.5 inches thick – but 3 is better. If open water is exposed or there is any doubt about the condition or quality of the ice, it is of course always better to err on the side of caution.
In the rare and serious event that you do fall in, it is important not to panic (yeah, good luck). Do your best to keep a portion of your body on the ice so that you literally freeze to it. This will keep your head above water with plenty of oxygen and make it much easier for someone to help pull you out".
To read more from Gear Junkie, here is the link.
Rim to Rim of the Grand Canyon in a Day
This was the first and only time I ventured out of the Eastern Sierra for pleasure, and to be honest, the whole experience was weird and unsettling. I felt bad traveling in a pandemic but I was SO desperate to get out of the smoke-filled Sierra where the average AQI each day was 800. I wanted to breathe fresh air and I wanted to get outside. So off to the Grand Canyon we went. We hiked from North Rim to South Rim in a day and I was pleasantly surprised I finished this 20-ish miler in less than 10 hours. We slept in the parking lot the night before (huge mistake) and got an early 3 am start. The hike down was pretty uneventful, dusty, and crowded. I have never experienced crowds like this before and I was full of anxiety. I got to the bottom of the Grand Canyon where the Colorado River cut through deep canyons and valleys. The views were stunning and I was in awe. The hike back up the canyon to the South Rim was exhausting, hot, dusty, and crowded. The last 3 miles were soul-crushing and although this was a one and done for me, it was a day I will never forget.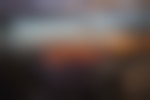 Quick sunset ski jaunts
This past year, I am beyond grateful that I got to experience downhill skiing for my first time. I am lucky to have an amazing ski mentor who has taught me everything I know, who has watched me tumble down the mountain, who has watched me struggle nearly every day trying to slide around on two skis, who has watched me crush my first big hills and who watched me nearly cry out of frustration. Boy, am I lucky. I am not too sure if I love skiing the mountain, as I don't really enjoy the crowds, the party scene, or the ski egos but it is something new and I am trying my best to embrace it. I primarily wanted to learn how to downhill ski so I can get into the backcountry on skis, away from the people and the egos. But first, I have to become a proficient downhill skier…catch 22. I purchased a backcountry touring setup from Mammoth Mountaineering, in hopes that I can tool around on skis through the forests. Experiencing touring through forests in the snow is something I do love, especially when we come across spectacular views at sunset. Ski touring under a full moon is also stunning and although I may have a long ways to go before I can get into the backcountry proper on skis, I will take touring around my backyard to catch stunning views, drink a beer, have great conversations, and be inspired by Mother Nature, any day of the week!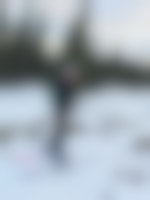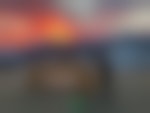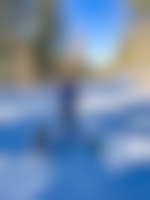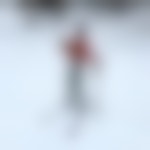 Looking forward into 2021
This past year was challenging for everyone, and as we enter into 2021, I hope we can learn from this past year's lessons and move forward with more humility, knowledge, and kindness. I hope you can get out and adventure as much as possible. I hope you can discover new outdoor hobbies, see new trails and find healing through Mother Nature. Even if we are under Stay At Home orders, we can still get outside and explore our beautiful backyard, wherever that may be! Cheers to a healthy and prosperous 2021.
Thanks for reading,
xx
Kristen
We want to acknowledge and thank the past, present, and future generations of all Native Nations and Indigenous Peoples whose ancestral lands we travel, explore, and play on. Always practice Leave No Trace ethics on your adventures and follow local regulations. Please explore responsibly!
Do you love the outdoors?
Yep, us too. That's why we send you the best local adventures, stories, and expert advice, right to your inbox.