Tips for Birding in Malibu (Humaliwo)
A different kind of celebrity awaits you along this beautiful piece of coast! Hint: they have wings.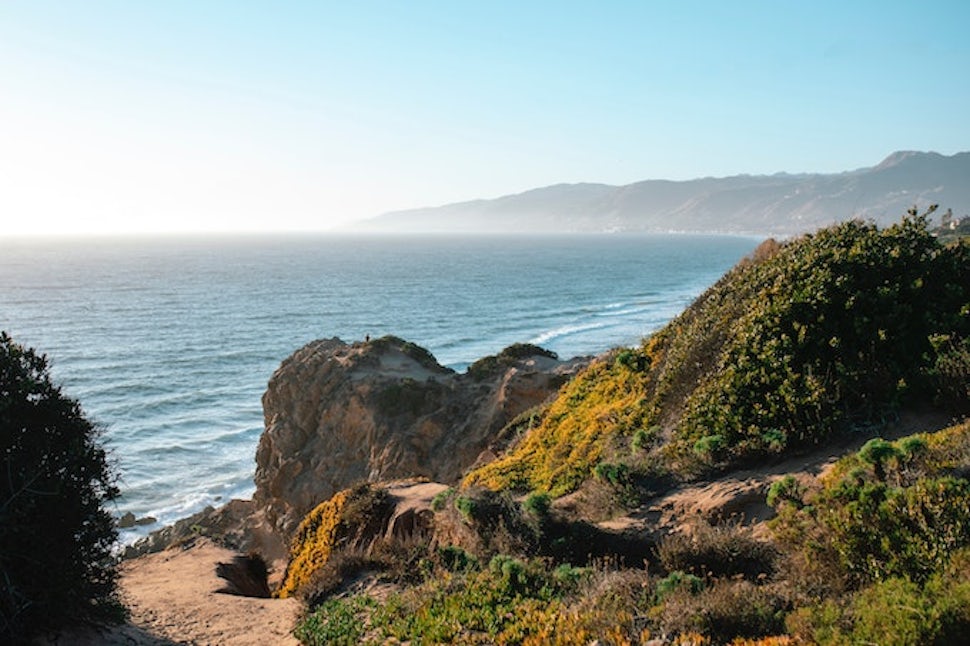 In a rhythm all their own, waves crescendo onto the shore. Small tidal animals make life-long homes within the watery movement. The sky above commits to a new composition each day where winged relatives sing striking and melodic calls.
The name "Malibu" is derivative of the Chumash village of Humaliwo, meaning "the surf sounds loudly" - A fitting name for the musical, magical stretch of coast.
Crabs, kelp forests, shorebirds, and sovereign Native nations have made up this coastal community for millennia, yet popular perception remains: opulent residencies and wineries, elite surfers, exclusive restaurants, and wealthy residents.

In many ways, Malibu appears essentially conceptual. Isn't it all mostly private?
While the simple answer is 'no,' there is an ongoing practice of culturally coding (overtly and covertly) the area in such a way that it maintains an air of exclusivity.
This idea comes from a long enduring settler-colonial history and presence that I encourage any visitor to become curious and learn about as it continues to impact the way the Chumash (among others) hold ceremony, traverse waters in traditional tomol boats, and generally hold relations with plants, animals, and their ancestral homelands.
Within this colonial context, it's suprising that, legally, there are no all-private beaches in California.
That isn't to say there aren't important stipulations to learn about or that some affluent businesses and residents will muddy the waters, but knowing this fact allows us to feel more empowered to connect with the Malibu coast.
And what better way to begin this connection than by birding! Birding is such a wonderful practice as it provides a clear pathway to fostering a love for any locale, but especially places with such rich cultural and natural history.
So, here are some tips on birding in Malibu!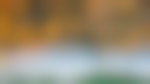 Why go birding in Malibu:
This is a region that intimately neighbors moutainous coastal scrub and woodlands, and bares witness to the local islands on a clear day. There is always something to be in awe of during any visit: rocky coves, flowing estuaries, and salty breezes abound.
Malibu is an incredible place to experience weather patterns, the water cycle, ocean currents, and migrations, all of which are representative of the Mediterranean climate.
Plus, this area is part of the Pacific Flyway, an ancient ancestral migration route for birds that stretches from Alaska to Patagonia! Malibu's offerings for birds are unique among the vast variety of Southern Californian habitats.
Birds can tell us so much about changes in climate, food webs, and colonial impact, so why not take in all of the lessons while in a beautiful place!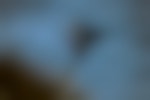 Basics of birding:
To the unsuspecting, birding is simply using binoculars to watch birds and document species. But, birding can contain so much more…it can be virtually any way you observe and connect with birds! While visually seeing the traits and activities of a bird is enjoyable, valuable, and can draw up new understandings, it's not the only way to bird.
Listening is an important component of bird observation. Think, is this bird making a short call or singing a longer song? What does that tell me in terms of mating seasons, nesting seasons, or what the bird is trying to communicate to other species?
And finally, simply being in the presence of birds and taking notice of what you're observing and experiencing allows you to slow down and be in the moment, honoring your own natural bandwidth for focus in the natural world. Remember to come as you are, regardless of what bird knowledge you have (or think you lack) and be open to it all.
Consider having these items, if possible:
-Binoculars
-A notebook to use as a field/nature journal (to document any observations or feelings)
-Merlin app (if you have a smartphone, this will help with identification)
-Sun/weather protection
-Snacks and water
-Comfortable clothing (protects from sun and wind, allows you to move with ease and spend time in one position observing a neat bird!)
-First aid kit
-Anything you prefer to have in the outdoors/at the coast! (Towel, chair, bandana, etc.!)

Check out Erica Zazo's Q & A with Feminist Bird Club for more birding basics info!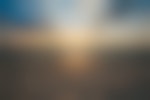 When to bird:
Birds can be observed at any time, however mornings and dusk are ideal times when many birds are most active. Could be cooler temperatures? Insect activity? Consider visiting around those times to get some clues!
And depending on the time of year, the birds you'll meet may vary as well; remember we are on the amazing Pacific Flyway.
It goes without saying that traffic in LA factors into how we plan outings. Be sure to check traffic updates and take into account your capacity for travel and go when it's best for you, there will still be birds!
Where to bird:
Flighty birds are anywhere and everywhere, but I recommend these 4 places for guaranteed bird activity, straightforward access, and exceptional views!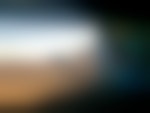 1. Leo Carrillo State Beach

Located 28 miles west of Santa Monica on the Pacific Coast Highway.
From Pacific Coast Highway, turn onto Beach Access Rd., pass the Visitor Center and find parking ($3/hr or $12/day.) At the west end of the parking lot, you'll find a paved path that leads you under a bridge with murals. Continue in the sand to make your way to some awesome tidepools! Choose to set up shop here, or venture west toward some lifeguard towers where inclined dirt paths take you to elevated bluffs. Keep in mind that lifeguards may not always be on duty.

This site maintains port-o-potties, including an ADA accessible one.
Beach wheelchair available! Contact ahead of time at (310) 457-8144.
Dining establishments and stores may be scarce in this area, so be prepared to pack a lunch or make time to drive east a few miles.
Keep in mind that the parking lot is open from 8am to 10pm.

For more information, check out the CA State Park's website give them a call.


Located 14 miles west of Santa Monica on the Pacific Coast Highway.
On Pacific Coast Highway you can look for street parking and may potentially get lucky, otherwise turn onto Cross Creak Pl. and quickly find the State Park parking lot ($3/hr or $12/day.)

This is a beautiful area where Malibu creek meets the sea, creating a brackish (somewhat salty) area that many use for eating, cleaning, and nesting. There is a paved, downhill path that guides you to various vantage points. Enjoy this spot from 8am to sunset.
Beach wheelchair available! Contact ahead of time at (805) 488-1827.
There are multiple stores and dining establishments in the area that range in price.

For more information, check the CA State Park's website or give them a call.


3. La Piedra State Beach
Located about 25 miles west of Santa Monica on the Pacific Coast Highway.

From Pacific Coast Highway, turn seaward onto La Piedra Beach Rd., where there will be a paid parking lot ($3/hr or $12/day.) You may also choose to look for free street parking on PCH.
From the parking lot, a path leads you down to the shore where you'll greet sandy surf and scattered rock formations to relax within and find your feathery friends.
There is unfortunately no ADA option down to the shore here at this time.
No public bathrooms at this time.

Affordable dining and shopping may be sparce in this area, so be prepared to pack a lunch or make time to drive more east for meals.

For more information, check out State Beach website, or give them a call at (310) 457-8144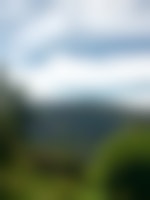 26800 Mulholland Hwy, Calabasas, CA 91302
From the 101 Freeway, turn south on Las Virgenes Rd. and drive for about 3 miles before turning left onto Mulholland Hwy., followed by a quick right turn onto the MRCA managed property.

From Pacific Coast Highway, turn north onto Malibu Canyon Rd. and drive for about 6 miles before turning right onto Mulholland Hwy., followed by that first right turn. There is free parking near the Beilenson Visitor Center.

While it's a little distance from the beach, this majestic area is home to abundant oak woodlands, grasslands, and sage scrub that attract many a bird, plus other mammalian relatives. This property is occupying the traditional Chumash village of Talepop.
3 miles north of this property, at the 101 junction, is an array of meal options at different price points.

For more information, check out MRCA's website or call (805) 370-2301.
*Note that the website suggests that parking is $7, but that is pertaining to a different parking lot not mentioned here. The parking lot by the Beilenson Visitor Center remains free!
____________

Pro-Tip
Not driving? There does exist the 534 bus that runs along the coast, stopping near Leo Carrillo, Malibu Lagoon, and La Piedra. Check the Metro website to see if the schedule works for you, but keep in mind that public transit in this area notoriously varies in dependability.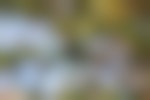 Additional helpful resources:

California Coastal Commission's Access Guide
Tide Times
Our Malibu Beaches App - A companion for the the public connecting with Malibu, this app provides information about beach access points, legal specifications, and our rights to the shore.
Merlin Bird ID App - Plug in your location and a little bit of info about a bird you've observed, and Merlin will suggest an array of possibilities to help the beginner or intermediate birder find their bearings when it comes ot Bird ID.
Birdability - This organization focuses on removing barriers to access for birders with mobility challenges and disabilities or other health concerns. It includes helpful information anyone can use to create safer spaces for all bodies in the outdoors.
Sacred Places Institute
Santa Ynez Chumash website
Indigenous Youth Council - LA Chapter
Chumash Indian Museum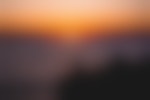 We want to acknowledge and thank the past, present, and future generations of all Native Nations and Indigenous Peoples whose ancestral lands we travel, explore, and play on. Always practice Leave No Trace ethics on your adventures and follow local regulations. Please explore responsibly!
Do you love the outdoors?
Yep, us too. That's why we send you the best local adventures, stories, and expert advice, right to your inbox.