How to get into birding: Q&A with Feminist Bird Club
A quick story about a first-time bird-watching adventure – and expert advice on what you need to know to start birding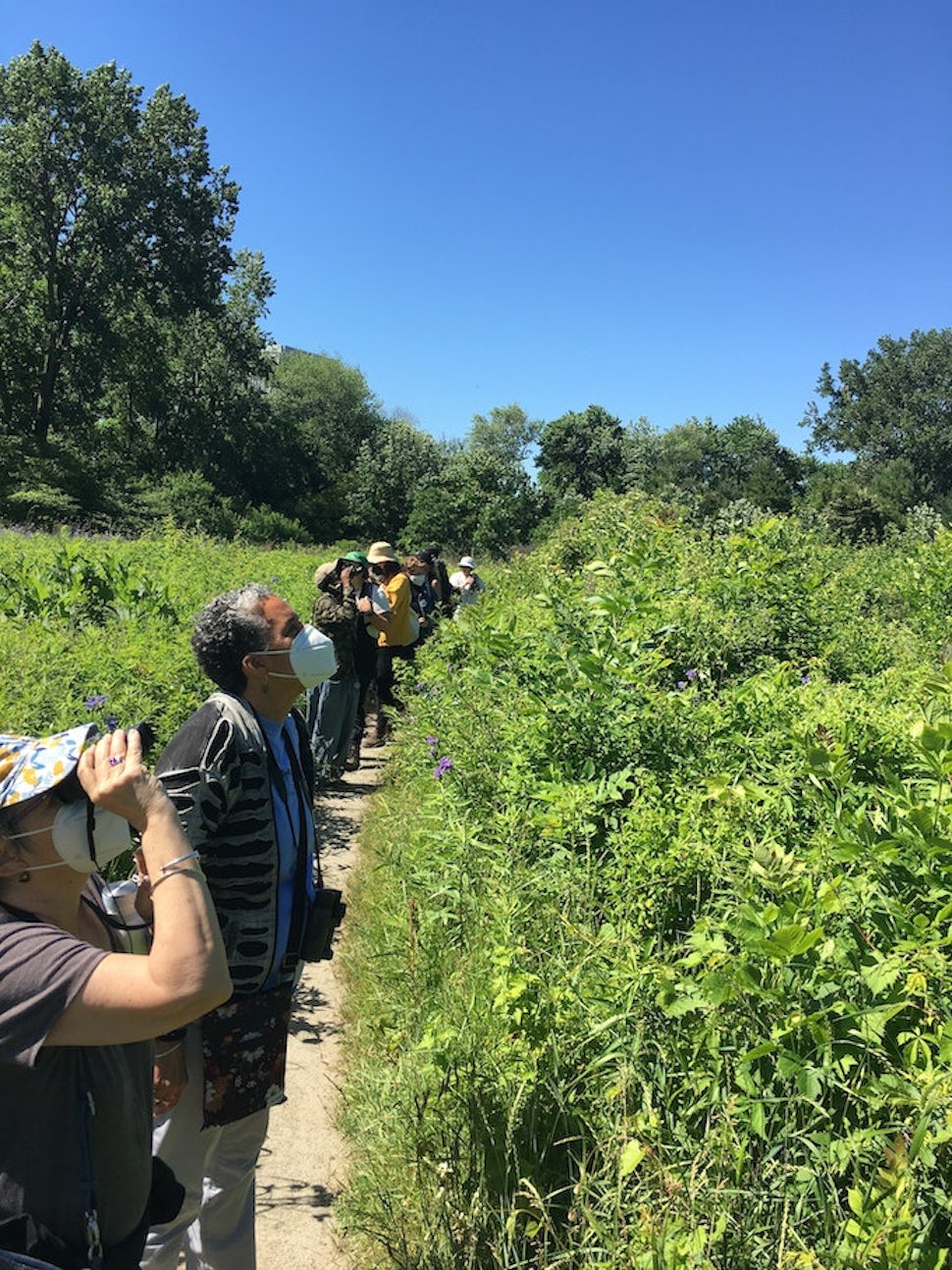 On a sunny afternoon in late July, I packed up my bike, grabbed my new binoculars (I can't recommend Nocs enough), and started my journey along the Chicago Lakefront Trail to a little-known nature haven in the city.
I was super stoked for this new-to-me adventure for a couple of reasons:
For starters, it was my first-ever trip to Montrose Point Bird Sanctuary – a 10-acre preserve that's arguably one of Chicago's best spots for spotting tens of thousands of native and migratory birds. Its location on a small peninsula North of the downtown provides a remote escape along Lake Michigan and an unbeatable view of the Chicago skyline.
Second, it was my first-ever time bird watching (spoiler: I had no clue what I was doing but that didn't stop me).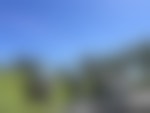 Within the quiet preserve, I explored over two miles of dirt and paved trails winding through native grassland, wooded forest, and along the shoreline. Every so often, I'd whip out my Nocs to get a close-up look at birds perched on tall prairie grass and cherished the serenity and calmness abundant throughout the nature sanctuary.
One time out exploring the Montrose Point Bird Sanctuary was all it took to get me hooked on bird watching. But I had only just scratched the surface of everything there is to learn, love, and enjoy about birding.
To learn more about bird watching and how to do it, I sat down with Rachel Kimpton (she/they), a volunteer coordinator for Feminist Bird Club in Chicago.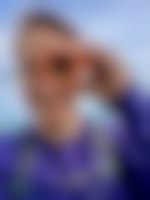 First founded in NYC in 2016, The Feminist Bird Club (FBC) has expanded to numerous chapters across the US and Europe, including Chicago, Tuscon, Seattle, and Scotland to name a few.

FBC celebrates birds and believes in equity and social and environmental justice. Its mission is two-fold:
Make birding and the outdoors inclusive and affirming to people who may not have safe access to it.
Leverage people's passion for the environment and social justice to help create lasting social change.
ERICA: I'm so excited to learn more about birding and your organization.
Can you give us a quick intro to The Feminist Bird Club?
RACHEL: We really tried to ground our birding practice in social justice. So for example, being aware of the unceded lands that we are on and trying to create safe spaces for all folks to feel welcome while they're birding. Birding is a hobby that has previously been mostly occupied by folks who have a lot of free time and the ability to go out and enjoy a lot of really incredible places. So, usually, that's older white folks, a lot of men, cisgender people, and those who have the expendable capital to go out and buy fancy gear.
Spaces for birders aren't always the most welcoming. I've definitely been around people who aren't always kind and welcoming to newcomers – they sometimes forget what it's like to be a beginner.
We really try to anchor our practices in making people feel welcome – whether it's their 100th time going out on the bird walk, or it's their very first time and they don't know how to even identify a common backyard bird.
In addition to having a social justice orientation, we do fundraising around issues related to environmental justice. A lot of that has to do with land justice or reproductive justice since we know that everything is interconnected. You know, the same folks who lack access to reproductive care also lack access to food and lack access to green spaces. So, we usually try to have a fundraising component in the bird walks.
In the past, we've sold stickers and patches to raise money that goes towards a cause we believe in or making donations directly to organizations we want to support. In the last two years, we've really tried to focus on making local impacts. Some local organizations in Chicago we've supported recently are the Black Oaks Center For Sustainable Renewable Living in Pembroke, which supports a lot of black growers, and the Chicago South Side Birth Center, which supports black and brown birthing parents.
Those are just a couple of ways that we're trying to keep our fundraising locally focused and also help connect folks who come birding in Chicago to initiatives happening inside and outside their own community so that they can become a more active and engaged community member.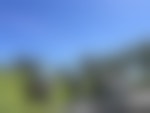 E: Amazing. That sounds like an awesome way to like blend outdoor experiences with impactful community engagement.
So, moving on and to start with the basics: What exactly is birding?
R: It depends on what you're into. Some people prefer the term "bird watching" to have an intentional experience of focusing on an animal or a species or something outside of themselves. So, it can be like a really contemplative meditative space for people where they're literally sitting outside on a porch, or inside, or going on a walk, to look for and observe birds.
I also think for a lot of people who get into birds, it's a really quick downward slope. Suddenly you're interested in not only what they look like, but who else is around and who's talking. I always like to compare [bird watching] to getting to know your neighbor. You can easily see your neighbors and sometimes you can kind of hear things that are going on. For birders, that's listening for woodpeckers drilling on trees, or listening to the different songs that species make.
I think once you start familiarizing yourself with what you're looking at, then that's when you start to become more of a "birder" than just a bird watcher. Birders rely on those other cues, like sound, to figure out who they're actually looking for.
E: Nice! Are there any apps or resources you'd recommend for birders?
R: I think the Merlin Bird ID app is probably the most accessible and easy-to-use app and it's really user-friendly. Merlin has an 'Explore' feature where you can change your location and it will tell you what birds you will most likely find based on where you are.
Sound ID is probably my feature within the Merlin app to recommend to people. It takes a recording, and in real-time, will pull sound samples from what you're recording. It then runs the sounds through a database and generates the best bet for what bird or birds you're hearing.
E: What places within the city would you recommend for great places to bird watch?
R: For a beginner birder, I recommend just getting to know who's in your neighborhood and rethink what birding is. A lot of people are destination-oriented. They want to go and see the most incredible things, and I think for someone who's new to birding, starting in your own neighborhood is a really helpful way to get introduced to birding. As I mentioned, you can sit on your porch, or walk around the neighborhood. And you don't even need binoculars or fancy equipment.
Chicago has a really incredible park system and the lakefront is also such a gift for birds. I'd recommend places like Montrose Point Bird Sanctuary, the Montrose Beach Dunes Natural Area, the North Branch of the Chicago River, and the South Shore Nature Sanctuary. I also love birding in Washington Park, Jackson Park, and Humboldt Park, all of which are huge greenspaces that make an incredible spot for bird watching. And finally, places like River Park, Ronan Park, and LaBagh Woods.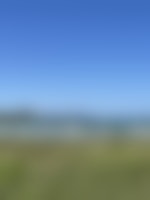 E: What type of equipment do you need for birding?
R: I think if folks have a smartphone, downloading a birding app like Merlin is really helpful. You find really nice used field guides at local bookstores.
If folks like going out and looking for birds, and you want to be able to see them more clearly. binoculars or a monocular are really useful. I've had a lot of friends who've actually switched over to using a monocular because you can actually get like a clip that holds it onto your phone. That way, you can take photos using your phone. Maybe it's not the highest quality image, but it might give you enough details so that you can enjoy that photo and also reference you know what that bird is later on if you're not able to identify it while out in the field. I hilariously smush my phone up onto my binoculars and take photos – and that technique has worked for me to identify birds later.
The Chicago Audubon Society will often lead walks where they have binoculars available. So, if someone is interested in birding but doesn't have any equipment, going on one of those walks and borrowing a pair of binoculars is a really low-entry way to not having to shell out upwards of $80 or $90 for a beginner pair of binoculars.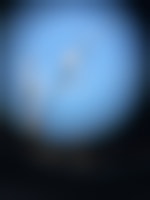 E: I'm curious about your thoughts on urban birding.
What comes to mind when you think of urban birding?
R: Yeah! Urban birding rules! Chicago is such a special place where we're situated on a major migration path at a confluence of a lot of different ecologies. So, I mean, people will come from all over the world to bird at Montrose Point in migration season, which I think speaks enough for itself about what birding is like in Chicago. We get such amazing birds here in the city.
And, I think it's an important reminder to people who are new to exploring the outdoors to remember we are one with nature. Whether you're out in the middle of the deep woods, on top of a mountain, or if you're in the middle of a city – everything is nature; nature is everywhere; we are nature.
I think helping people recognize that they don't have to go somewhere special to see really cool stuff – for example, literally going for a walk in their own neighborhood – is so important. I go for walks in my neighborhood and I see hawks carrying squirrels back to their nest, I see woodpeckers making their nests in trees, and warblers right in my backyard. It's really cool that we live in a place where we can hop on the bus or train and go to a park in a nearby neighborhood. That's really exciting.
But, also on that note, not all people are going to feel comfortable in new or different spaces. I feel that folks should never do anything that makes them feel unsafe, or do things that are putting other people at risk or making other people feel uncomfortable. So, I think just being mindful of your body and space, and being respectful if you're going to a different community, is key.
Especially for queer, black, and brown folks, going into spaces by themselves may not always feel super safe – which is unfortunate but also a reality. As I mentioned earlier, birding is an activity predominantly done by older white people. We've seen many instances where white people were not welcoming towards folks of color while they were out just trying to enjoy nature and birding.
Doing things that make you feel comfortable, with people that you like, and in spaces where you feel safe, is an important reminder. That's also why we like to host our group gatherings through Feminist Bird Club. For folks who may not feel comfortable going to a new place alone, FBC gives them a whole group of people – a whole bunch of nerds carrying binoculars – so that there's safety in numbers.
E: Yeah, that's super good advice and totally heard.
That leads me to my last question: How can people connect with Feminist Bird Club?
R: You can find information about the national organization at www.feministbirdclub.org and on Instagram at @feministbirdclub.
In Chicago, folks can follow us on Instagram at @fbc_chi. We have a link in our bio that allows people to also sign up to join our Chicago newsletter, which is where we announce our events.
If folks want to come with us on a walk, it's pretty low entry. We have binoculars available to borrow. We've also been trying to keep our events as accessible as possible. So, in addition to going on walks, we're also trying to host city meet-ups where people can sit and stay in one place for a period of time and enjoy the birds that are around them.
We want to acknowledge and thank the past, present, and future generations of all Native Nations and Indigenous Peoples whose ancestral lands we travel, explore, and play on. Always practice Leave No Trace ethics on your adventures and follow local regulations. Please explore responsibly!
Do you love the outdoors?
Yep, us too. That's why we send you the best local adventures, stories, and expert advice, right to your inbox.